Q&A With Miriam Anzovin: Talmud and TikTok
People think it's a character, but this is how I am in real life," Miriam Anzovin says on a Zoom call from her Natick, Mass., home, her silvery voice and floral walls recognizable from the TikTok videos that have made her a Jewish social media sensation.
Since December 2021, Anzovin has released pop-culture-laced Talmudic commentary—what she calls feminist "hot takes"—on the Daf Yomi, the page-a-day Talmud study ritual practiced by Jews all over the world. Some traditionalists have criticized Anzovin's online "Daf Reactions" series for its salty language and irreverent humor as well as her chutzpah as a nonreligious woman interpreting rabbinic texts.
But her 11,000 followers on TikTok, the short video-sharing platform, and a nearly equal number on Instagram and Twitter adore her—so much so that when she posted a pre-Purim makeup tutorial for those planning homage costumes, social media the next day was full of platinum blonde wigs and red hair bows. The look mirrored blonde Anzovin and the bow she wore in a January video that was her first to go viral when it surpassed 45,000 views, making her an overnight Jewish social media star.
On that January day, in eye-roll-heavy millennial-speak, Anzovin, 37, was tackling the Talmud page Moed Katan 9. She offered an impassioned rendition of a discussion between a rabbi who believed that only young women should beautify themselves on Chol Hamoed (intermediate festival days) and another who defended the cosmetic agency of all women.
"He said, and I am barely paraphrasing, Oh my God, what the actual f@ck is wrong with you, you misogynistic ageist dipsh!t!" Anzovin scoffs, flicking her makeup brush indignantly. (Her own tagline, after all, is "the intersection of Sefaria and Sephora," referring to her two favorite sources: the Jewish digital library and the cosmetics retailer.) "I'm Miriam here in 2022, and I'm kvelling over the actions of a man who died in 320 CE. That's the power of Daf Yomi."
The current seven-year learning cycle began in January 2020, and as the world went virtual during Covid, online study groups mushroomed around the globe.
Daf Yomi, a roughly century-old practice, certainly wasn't a buzzword during Anzovin's childhood in Amherst, Mass., where her parents moved after embracing religious observance. A self-described autodidact, Anzovin homeschooled herself for high school before earning an undergraduate degree in Judaic studies from the University of Massachusetts. She now works as a content producer for JewishBoston.com, where for years she hosted the Vibe of the Tribe podcast (now on hiatus) with her current Daf Yomi havruta (study partner), Dan Seligson. This interview was edited for brevity and clarity.
---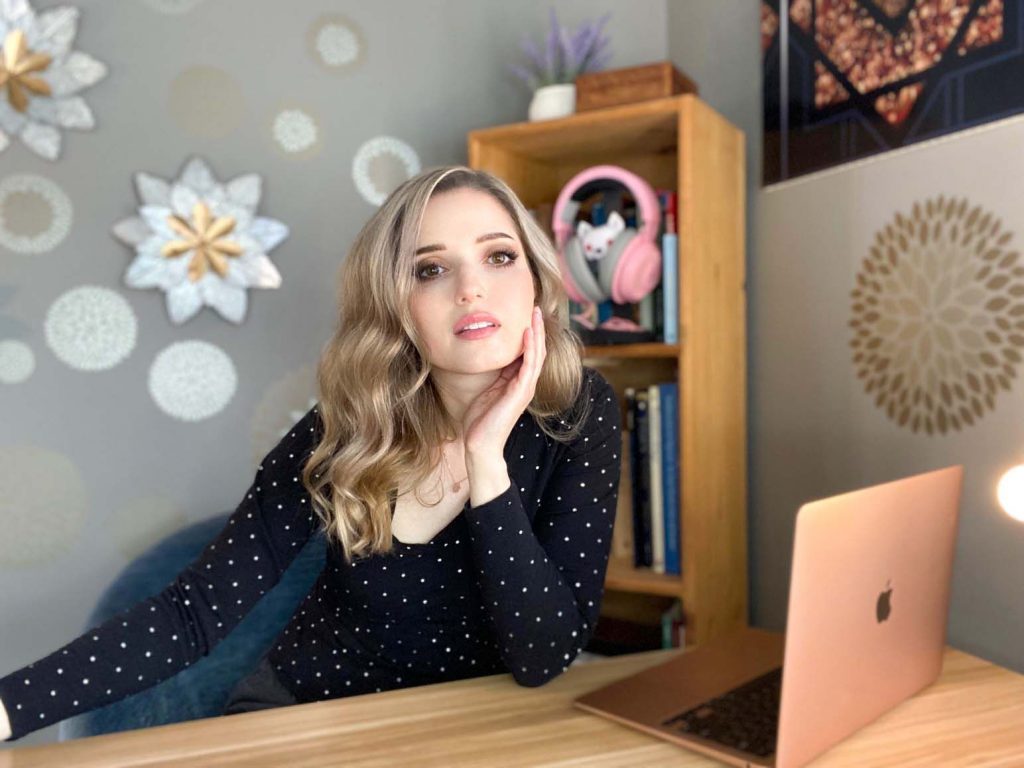 What inspired you to study Daf Yomi?
A few years ago, I was privileged to hear Rabbi Lord Jonathan Sacks [chief rabbi of the United Kingdom, who died in 2020] give a talk about Daf Yomi. The way he spoke about it was so profoundly exciting—the idea of literally being on the same page as other Jews, like this huge book club. The Daf is generations talking to generations. People wonder what's in it, and how we can use our own identities to explore these ideas in a modern way.
So I waited for the new cycle, and then in 2019, there was a series of horrific antisemitic attacks. Studying Talmud is my seven-year middle finger to antisemites.
What's your Daf Yomi ritual?
I do my makeup, which takes 45 minutes, while listening to Rabbanit Michelle Farber's Daf Yomi podcast. Makeup is a meditative process for me; it gets me in the right headspace. Next, I'll check the daily Daf Yomi email from the online educational site My Jewish Learning, which links to the original text on Sefaria.
It is a punishing pace of learning. I only do a video when I have a very strong reaction to a Talmud page, typically several times a week, because it takes hours, and it all has to be the same day—from learning to filming, editing and release.
What prompted you to take your "Daf Reactions" to TikTok? Were you always a performer?
No! Until my divorce three years ago, I really thought that I was a wallflower—that I had to be quiet and suppress the self. I didn't know I had it in me until Dan asked me to be a guest on his podcast. I became his co-host!
Then last year, I thought: Maybe there are other millennials like me out there—doing Daf for the first time, engaging with this in meme culture, sharing my sensibilities around feminism. And since everybody's going through such a tough time, maybe other people might get my jokes and laugh, too.
It's been a whirlwind and still overwhelming. People reach out from around the world. Getting videos from other young people doing their own Daf reactions—that is incredible.
Why do you think your videos have resonated to such an extent?
People have had these exact questions and struggles studying Talmud since Day One. And there has been Talmud humor for just as long. I'm just doing it on screen, as a woman—with enthusiasm, eyeliner and a lot of emojis!
My identity helps others see themselves as learners: "Hey, if this secular feminist can love the Talmud and find profound value in it, maybe there's a place for others who don't fit the stereotype of people who study Talmud."
Some critics have pointed to your irreverent approach as evidence that women shouldn't delve into Talmud. What's your response?
The suggestion that my normal millennial swearing delegitimizes not only my learning, but other women's learning, is ridiculous. What about men who claim to live religious lives but are sexists, or unethical, or abusers…even, gasp, use the F word? Nobody says, "See, this is what happens when you teach men Gemara."
In a February video, you shared your outrage at Talmudic rationalizations of rape, revealing you've been a victim of sexual abuse. What kinds of reactions did you get?
So many people reached out after that episode to disclose their own experiences with assault—including men. A lot of people struggle with the parts of Talmud learning [dealing with sexual violence, misogyny and mamzerim, children born from a forbidden relationship and their descendants]. I was glad to be able to point viewers to an incredible organization, the Center for Women's Justice [a Jerusalem-based feminist legal organization]. The best thing I can do is redirect the spotlight onto the real heroes doing this vital work to help women struggling with domestic issues under Israeli religious law.
How has learning and discussing Daf Yomi shaped your evolving Jewish identity now that you're no longer observant?
This has been one of the most meaningful Jewish experiences of my life. I always felt like if I did anything religious, I would be hypocritical or disingenuous, because I don't believe in God. But Jewishness is an intrinsic part of me, so it's been a relief to be able to engage in some way.
Spending time with our literal and intellectual ancestors—this is not only religion, it's history and peoplehood and should be accessible to all of us. Studying Talmud is a new paradigm: I am being Jewish by learning.
Your multipart reactions to the Purim and Passover stories were epic. Can we expect something comparable for Shavuot?
Yes! Expect a similar approach for Megillat Ruth. The concept of yibum [the tradition of a widow marrying her brother-in-law] and the relationship between Ruth and Naomi are key elements of the story for me.
Does your family watch your videos?
My grandmother subscribes, but I'm using millennial language, so sometimes translations need to happen. Like when I make a joke referring to the popular HBO fantasy series Game of Thrones—she's never seen it.
My mom is proud and supportive. After I stopped being religious, I felt like I let her down. To have her kvell over something Jewish that I was doing was beautiful.
---
Hilary Danailova writes about travel, culture, politics and lifestyle for numerous publications.