You Are Cordially Invited to Judith Kaplan's Instagram Feed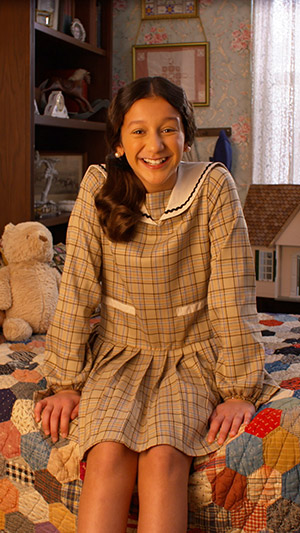 Of course, Instagram didn't exist in 1922, when Judith Kaplan, daughter of Rabbi Mordecai Kaplan, made history by celebrating the first-ever bat mitzvah on March 18 of that year. But a new account on the social media platform time travels back to 1922 to envision what a smart, vibrant and articulate "Judy"—played by Jewish actress Dylan Tanzer—may have shared with friends and family through a video journal.
The Instagram initiative is part of the 100th anniversary celebration of the bat mitzvah, which was spearheaded by SAJ, the Reconstructionist synagogue founded by Kaplan and site of his daughter's bat mitzvah.
Meanwhile, read Hadassah members' recollections of their bat mitzvahs here.