Zionism, Did You Know…About These Outstanding Israeli Women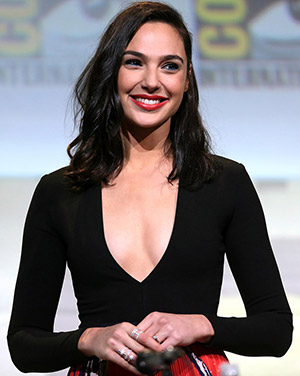 Name the outstanding Israeli women who achieved fame and success in a variety of industries, from the arts to the military to politics.
What actress made it big in Hollywood movies by playing a superhero with a golden lasso?


What actress first made a name for herself in a television series about an ultra-Orthodox Jewish family, before moving on to films such as Unorthodox?


Who was the first woman to become speaker of the Knesset, and who briefly served as interim president of Israel? That same woman is now chair of the Hadassah Medical Organization's board of directors.


Which two women made it to the top ranks of the Israel Defense Forces, one a retired brigadier general and advisor to the IDF chief of staff on women's issues and the other a retired major general who is now Israel's Minister of Economy?


What Israeli philanthropist is Israel's wealthiest woman and the force behind The Doing Good Model?


What best-selling author wrote the novels The Liar, Waking Lions and One Night Markovitch?


At the 2020 summer games in Tokyo, what athlete became the first Israeli woman to win an Olympic gold medal?


What jurist serves as chief justice of Israel's Supreme Court?
Now you know…more about successful female leaders in Israel
---
Answers: Gal Gadot; Shira Hass; Dalia Itzik; Brigadier General Suzy Yogev and Major General
Orna Barbivai; Shari Arison; Ayelet Gundar-Goshen; Linoy Ashram; Esther Hayut