Shall We Dance?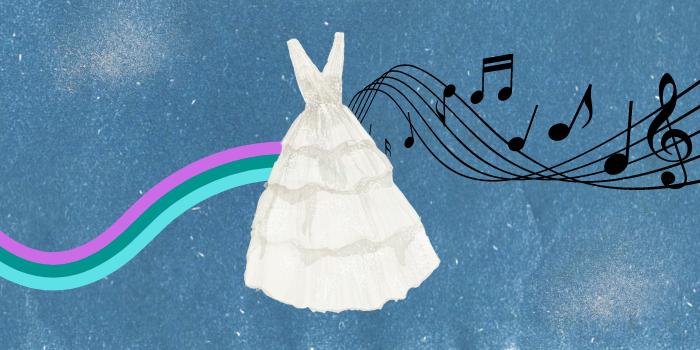 There is a time for everything, declares Ecclesiastes, teaching us that there is עֵת סְפ֖וֹד וְעֵת רְקֽוֹד (et sipod ve-et rikod) "a time to mourn and a time to dance." When we find that there is also a time when a dancer becomes a flour sifter, we know for sure that we are in for another Hebrew lesson, dealing this time with the root ר-ק-ד (resh, kof, dalet), to dance.
The root appears in 1 Chronicles 15:29, where it alludes to a story, told in the Book of Samuel, of the marital strife between King David and his bride Michal. The story recounts that as David joyfully dances his way back to Jerusalem while transporting the Ark of the Covenant, Michal looks out a window and was embarrassed to see David מְרַקֵּד וּמְשַׂחֵק (merakked u-me-sahek) "dancing and leaping," unashamedly.
The website Sefaria, an online library of Jewish texts, reveals a host of rabbinical stories that use our root, including dozens of citations devoted to a Talmudic debate around a text in Ketubut 16b asking how to rejoice before the bride at a wedding: כֵּיצַד מְרַקְּדִין לִפְנֵי הַכַּלָּה (keitsad merakkdin lifnei ha-kallah), literally, "How does one dance before the bride?" and translated as "What does one recite while dancing before a bride?". The answer centers on a rabbinic dispute about truth-telling and white lies. In this case, should one describe the bride "as she is," being absolutely truthful? We follow the opinion of the sage Hillel, who declares that no matter what, one should always sing out that she is "a pleasant, comely bride."
The rabbis elsewhere use מְרַקֵּד (merakked) as a term for flour sifter, perhaps because they perceived the flour as it is being sifted as, metaphorically, dancing in the air? A story about the first flour sifter is told in Berakhot 58a by Ben Zoma, a sage of the mishnaic period. He marveled that in order for Adam, in the Garden of Eden, "to eat bread," he had to bake it from scratch himself, performing 11 arduous tasks, from plowing to baking, including הִרְקִיד (hirkid), sifting the flour.
In her song נָשִׁים רוֹקְדוֹת (nashim rokdot), "Dancing Women," on the different stages of a woman's life, renowned Israeli singer Chava Alberstein describes how women in different age groups יוֹצְאוֹת בְּרִקּוּד (yoz'ot be-rikkud), will go out to dance. Today, there is the hora, an exuberant רִקּוּד עַמָּמִי (rikkud ammami), folk dance, stored deeply in Jewish DNA. Just find your own rhythm.
---
Joseph Lowin's new book on Hebrew roots, Hebrew Matters, was published in April. His columns for Hadassah Magazine are collected in the books HebrewSpeak and HebrewTalk.