Are We in a Golden Age of 'Haredi' Television?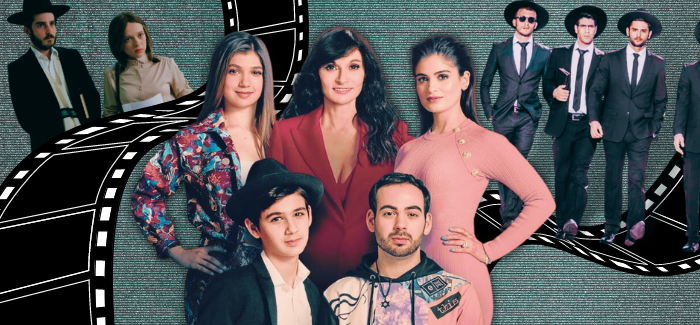 As she rose to prominence in the world of fashion, Julia Haart was hesitant to talk about her past. Friends, business partners and even lovers didn't know her real story—that in 2013, at the age of 42, she left her life as a dutiful wife who wore long skirts and a wig, adhering to the strict rules of modesty in the observant Jewish community in Monsey, N.Y., where she lived.
That quiet and reticent side of Haart, which she reveals in her new memoir, Brazen: My Unorthodox Journey from Long Sleeves to Lingerie, may be unfamiliar to viewers of her popular Netflix reality series, My Unorthodox Life. In the show, the former CEO of modeling agency Elite World Group and creative director for the lingerie brand La Perla, doesn't shy away from exposing the drama in her work and family life. She also calls her low-cut shirts and miniskirts "emblems of freedom" and loudly criticizes her former community as extremist and oppressive to women.
Haart says that her reality show serves as an inspiration to those who feel stuck in their lives. She says she has received messages from thousands of women, including some from observant Jewish backgrounds, who watched the show and thanked her for telling her story. Her memoir delves deeper into that story—from her struggles leaving her religious community to her meteoric rise in the business world—and addresses in detail topics such as her mental health, longtime love of fashion and sex life.
"The real purpose of telling my story is helping others. I've got to amplify that voice," she said in an interview. "It's an uncomfortable position to be in, but if I don't have the guts to do it, who will?"
Haart will return to Netflix for a second season of My Unorthodox Life, though the streaming service hasn't yet announced a release date. The show's renewal as well as the publication of her memoir speak to an ongoing fascination with portrayals of Orthodox Jews—especially ultra-Orthodox and formerly ultra-Orthodox—in wider American society. At the same time, the fact that many of the Orthodox-focused shows and movies revolve around a leaving-the-community narrative opens up questions and criticism about whose voices are being amplified and if those experiences present an accurate picture of observant Jewish life.
---
Hadassah Magazine Discussion:
Live with Julia Haart
Thursday, July 14 at 7 p.m. ET
Join us on Thursday, July 14, at 7 p.m. ET for an interview with Julia Haart, star of the Netflix reality series My Unorthodox Life and author of the new memoir Brazen: My Unorthodox Journey from Long Sleeves to Lingerie
---
Content about Orthodox Jews "is suddenly very much in vogue," said Eric Goldman, an adjunct professor of cinema at Yeshiva University, noting the significant uptick in the number of shows and movies over the past decade or so that is creating a genre of sorts.
The many streaming services now available are feeding that interest. In addition to My Unorthodox Life, among the other offerings on Netflix are the 2020 Emmy-winning film Unorthodox, starring Israeli actress Shira Haas and based on the memoir by Deborah Feldman that describes her escape from her Satmar community in Brooklyn, and One of Us, a 2017 documentary set in Brooklyn that explores the heartache experienced by three young Jews as they attempt to leave their Hasidic families.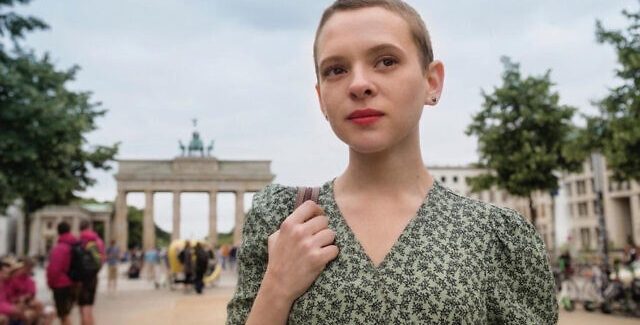 Both films have been criticized by Orthodox advocates for their negative portrayals of haredi society. Writing in The Forward about Unorthodox, writer and blogger Frieda Vizel, who is herself a former Hasid, calls the show "a misleading fairy tale" that made Hasidic women look like "foreign Disney-witches in odd costumes" and just "sinks us a bit deeper into our biases."
Then there is Shtisel, the beloved Israeli-made hit that gives viewers an intimate look into the loves, lives and losses of the haredi Shtisel family in Jerusalem. It premiered on Netflix in 2018, and the show's three seasons made stars of Haas, who plays Ruchami, granddaughter of patriarch Shulem Shtisel, and Michael Aloni, who plays Shulem's son Akiva. (The show will likely not be renewed for a fourth season, but fans may be reassured by reports that an American remake is in the works.)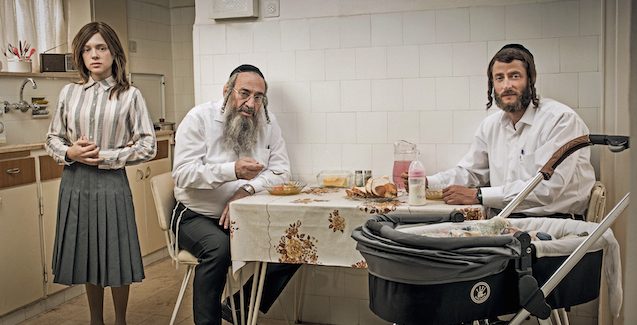 Beyond Netflix, the Jewish streaming service Chaiflicks now offers The New Black, a 2017 Israeli hit comedy series about the misadventures of four 20-something yeshiva students. Amazon also has in its collection several titles that center on Orthodox and haredi Jews in Israel, including the 2012 film Fill the Void, about a Hasidic woman asked to marry her widowed brother-in-law, by Rama Burshtein-Shai, a filmmaker from that community. And there are more Orthodox-related shows in the works. HBO Max recently announced it is developing a series based on the life of Black rapper-turned-Hasidic Jew Nissim Black.
This proliferation is a significant change from the 1990s, when there was little interest in either North America or Israel in exploring Orthodox characters onscreen, according to Goldman. But that shifted in the 21st century, with directors in both countries taking an interest in the religious Jewish world.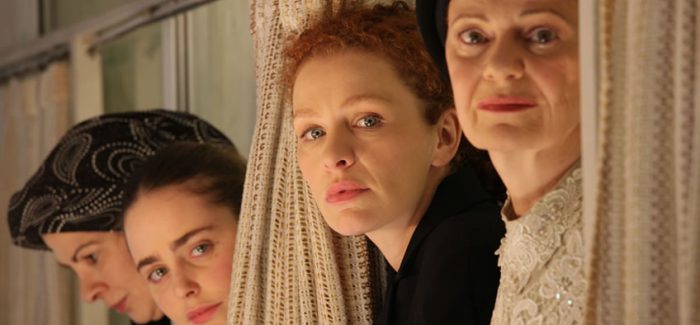 "As a result, these last 15 years there have been just so many different films that have come out about that world," he said, adding that these shows and movies are seen as "different, mysterious." The films, such as Fill the Void or Unorthodox, allow viewers to be like a "peeping Tom," indulging a voyeuristic urge to look into an insular world. They appeal even to non-Jewish viewers eager to learn more about this unfamiliar sector of Judaism.
The description of a 33,000-strong Facebook fan group for Shtisel—"Shtisel"-Let's Talk About It—confirms that interest: "Most, but not all, of our members are Jewish."
Indeed, it was Shtisel, which first premiered in Israel in 2013, that solidified audience interest in the genre. "Shtisel is actually responsible for, in some ways, normalizing and making attractive not necessarily the lifestyle that is portrayed, but the experience of watching that lifestyle," said Esther Kustanowitz, a Jewish journalist and television columnist. The show, she added, is also unique "in that it doesn't position Orthodoxy as some- thing to be rebelling against."
That a majority of the shows focus on rebellion, rather than normalization, has caused backlash.
Haart frequently criticizes her former community in her reality series, calling it out for forcing women to follow specific modes of dress, marry at a young age—both she and one of her daughters were married at 19—and have many children. In her memoir, she describes her community as a place where she "had no outlet. No right to work in the field I loved—fashion." She is also shown trying to convince her youngest son, who is still Orthodox, to chat and talk with girls after he decided at a religious summer camp to refrain from such co-ed communications. These and other interactions on the show prompted furious debates on Facebook and Jewish news media about the treatment of women in the observant Jewish world and the accuracy of Haart's descriptions.
They also triggered accusations that Hollywood largely presents a one-sided, negative image of haredi Jews. Indeed, after the premiere of My Unorthodox Life, Orthodox and haredi women created a social media campaign highlighting positive stories from observant women around the hashtag #MyOrthodoxLife, asking others, as one poster wrote, to "stop watching Netflix and meet some real Orthodox women!"
Earlier this year, Orthodox activist Allison Josephs, founder of the media organization Jew in the City, created a Hollywood bureau to combat what she says is the proliferation of false or negative portrayals of her religious community. The bureau is currently working on launching an academic study to track Jewish representation in media and is reaching out to television networks and writers to improve Orthodox representation.
"Nearly every story is a repetition of what we've heard before," Josephs said describing films like Unorthodox and Haart's reality show. "A person in this controlled environment and a loveless community and wanting to escape. And then we're cheering for the heroine—it's usually a woman—when she finally gets the guts to stop being Jewish. That's the end game.
Josephs, who calls herself "centrist Orthodox," is one of a number of activists who last year got NBC to pull from its website and streaming platform an episode of its medical drama Nurses that portrayed a Hasidic patient in what Josephs called on her website an inaccurate and offensive manner. In the episode, the patient refuses a bone graft because it might come from a non-Jewish donor, or from a woman, even though Jewish law does not forbid such a transplant.
"In an age of considering the impact of negative minority depictions, we have to consider what these constant negative Jewish depictions do," Josephs said. "Antisemitic attacks are way up. If we pretend that there's no connection, we are being foolish, we are being dishonest."
Josephs has also publicly criticized Haart, saying she exaggerates the limitations that were placed upon her in Monsey.
The reality star, who describes herself as "a proud Jew," dismisses such claims. Haart says that her story isn't meant to stoke antisemitism.
"The parts of my story that are painful have everything to do with extremism and fundamentalism and nothing to do with the particular religion," because, she said, "this kind of extremism is found in every religion."
Kustanowitz, who grew up in a Modern Orthodox community, feels that having so many portrayals of Jews in the media is largely a positive, even if they elicit criticism.
"The more representation we have of Jews, in particular onscreen, in all denominational areas, the better," she said. "It removes the burden of representing all of Jews, all of Judaism, from the shoulders of one particular piece of art."
The need for greater representation resonates with Josephs. "I'm a woman with an Ivy League degree," she said. "I dress fashionably. I travel all over the world. I'm both strictly Orthodox and also very engaged and educated."
Yet, she added, "I've never seen anyone like me onscreen before, and that's upsetting to me. I'm not saying we have to be the hero in every movie or TV show, but we do have to be shown as human."
Josefin Dolsten is a New York-based writer, reporting on the intersection of religion, gender and politics.