Jewish 'Real Housewives' Star Jill Zarin Returns to TV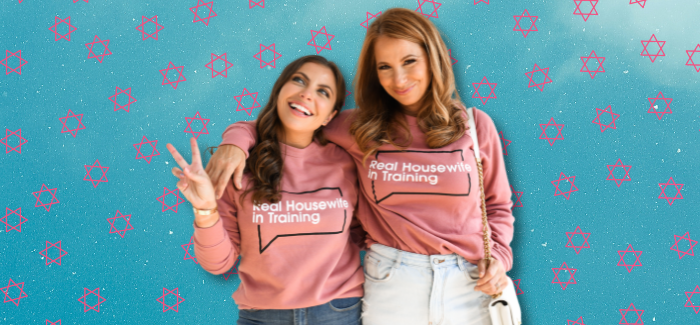 It's been over 10 years since Jill Zarin became a fan favorite on Bravo TV's The Real Housewives of New York (RHONY). The reality show star is returning to television this week for a reunion of sorts on the second season of Peacock's The Real Housewives Ultimate Girls Trip. The show brings eight women from different Housewives series to vacation at Bluestone Manor in the Berkshires, one of the "iconic homes in the franchise," according to the Peacock website, for Real Housewives's trademark mix of drama, fashion and wild escapades.
Zarin is enthusiastic about her return to the screen—recent posts on her Instagram feed had her counting down to the Ultimate Girls Trip's premiere with callbacks to her time on RHONY—but she did put her time out of the spotlight to good use. She focused on family, personal growth and her business ventures, including ones she launched in the last few years: Jill Zarin Home, a line of rugs, bedding and furniture, and, with her daughter, Ally Shapiro, the lifestyle brand Jill & Ally.
"I love working with my daughter," Zarin, who now lives in Boca Raton, Fla., told Hadassah Magazine in an exclusive interview. "Ally and I both have different skills and experiences that we bring to the table, and we work really well together. She is a great business partner."
Indeed, the 58-year-old stated that her most important "role" has been that of Jewish mother, inspiring her daughter to be and do her best. "I'm so lucky to have a daughter," she added. "I get to teach her everything I know."
Among those lessons are to "stand up" for oneself and "not be afraid" to express emotions—lessons that Zarin herself learned as arguably one of the best-known Jewish women on reality television back in 2010, when RHONY premiered.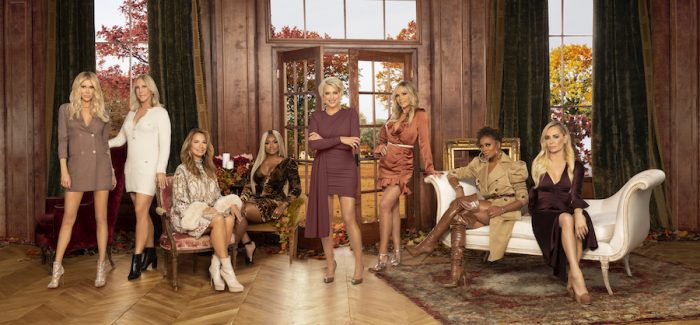 "Talking about Judaism on television makes me proud," she recalled of her four seasons on the original series, where her pronounced Long Island accent, use of Yiddishisms (calling herself a "yenta") and brassy, bossy personality earned her both fans and detractors. "Of course, there will always be people that have their opinions or the trolls that have something to say, but I am very happy to be Jewish, and I hope that I am able to educate the viewers and show who I really am."
The mother-and-daughter team hadn't planned on working together, but Covid changed everything.
"I have always been very independent," said Shapiro, 31. "After graduating Vanderbilt [University], I worked in media, and then left for a career change in the art world.
But, she went on to say, "the pandemic tested all of us in many ways. The company I worked for went out of business, and I showed up to my mom's house with no job and plenty of time on my hands."
The first product sold by the duo's namesake company, which launched in late 2020, was Covid-related: handmade tie-dyed cloth face masks in pastel hues. They had first created the masks as a fundraiser for Zarin's Noshes for Nurses charity, which had provided meals to frontline workers in the first year of the pandemic. Today, Jill & Ally has expanded to include handbags, jewelry, casual apparel and home goods.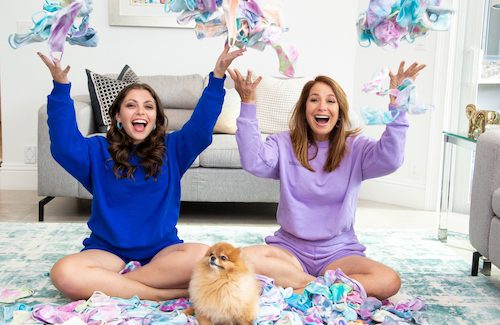 Their most popular item, Zarin said, is their Manifestation Crystal Candles, scented candles with embedded crystals that come printed with positive messages "to help with your goals," she said. A number of their candles also reference Zarin's claim to fame, with slogans such as "Real Housewife in Training" and "Future Reality Star."
"While none of this was planned," Shapiro said, "I think we can both agree we wouldn't change it for the world! I'm not sure what the future holds, but I've discovered this entrepreneurial spirit I'm not looking to let go of.
"I am so lucky I get to work with my mom everyday, where we can learn from each other," Shapiro continued, while acknowledging in classic Real Housewives style that mother and daughter still "butt heads a little!"
---
Susan Hornik is a veteran entertainment and lifestyle journalist.