Re-enactment Buffs Cross Swords in Israel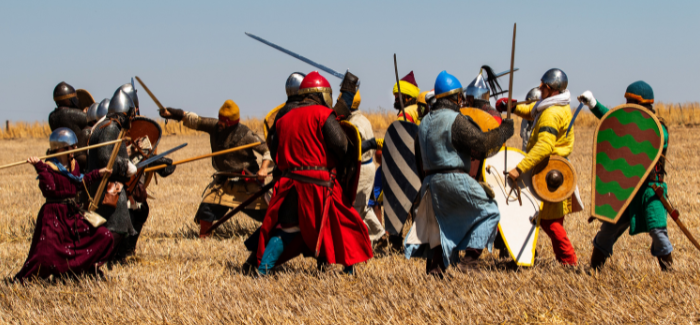 July 4 carries a special meaning near the Kinneret, where each year dozens of women, men and even teenagers re-enact one of the most famous battles ever fought in the area. On a beastly hot July 4 in 1187, Crusaders rushing to rescue Tiberias from the Muslim forces of Saladin ran out of water. Sweating in chain mail suits, the Christian soldiers became dehydrated and succumbed to Saladin near an extinct volcano known as the Horns of Hattin.
In 2007, that war story sparked the imagination of Jerusalem archaeologist and tour guide Genadiy Nizhnik-Kolomiychuk, 46, who made aliyah from Lviv, Ukraine, in 2000. Knowing nothing initially about the worldwide phenomenon of military re-enactments, Nizhnik-Kolomiychuk nevertheless founded the group Regnum Hierosolymitanum, Latin for Kingdom of Jerusalem, and staged the first re-enactment that same year.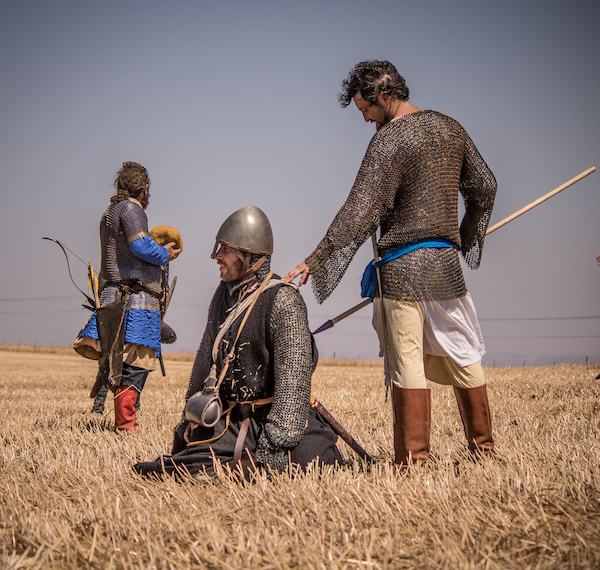 Today, participants in the annual choreographed event include more than two dozen Israelis and several dozen tourists, among them many from the former Soviet Union who due to the ongoing conflict in Ukraine are not able to attend this year.
"The war in Ukraine has had a negative effect on the Horns of Hattin re-enactment," said Nizhnik-Kolomiychuk. "Every year, many participants would come from Russia and Ukraine. They would walk together, help each other, act together. One of the aims of the project is to bring closer together people from various countries who share this activity. We were proud of that."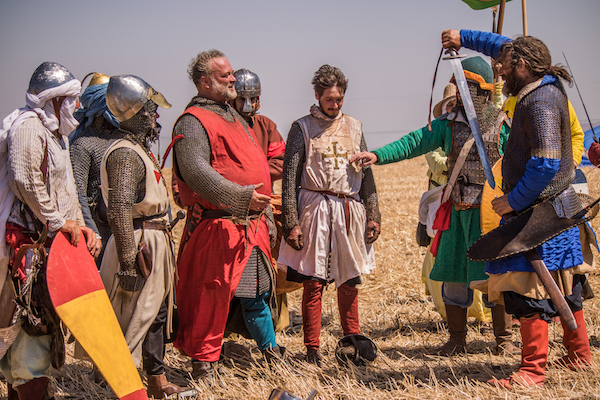 The three-day event includes a two-day, 16-mile march through difficult terrain in hot weather. As arrows fly and swords clash, those wearing helmets and shields form the front line; the rest hide behind a wall of shields. The final battle involves fighters on horseback and infantry combat.
Throughout the year, Nizhnik-Kolomiychuk's group offers lectures and smaller re-enactments of 12th century life as well as life in Judea in the first and second centuries CE.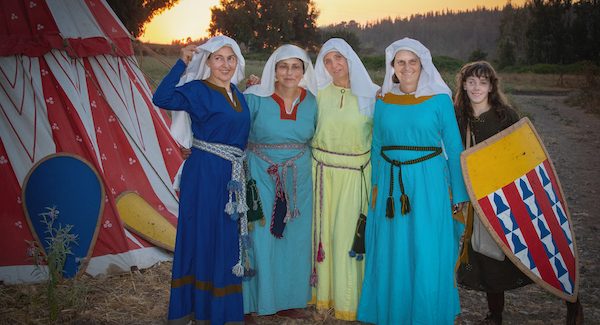 But it is the July re-enactment, which attracts dozens of spectators and receives financial support from the Jezreel Valley and Lower Galilee regional councils, that he would like to see become a major tourist attraction.
"I can talk about the knights," Nizhnik-Kolomiychuk said, "what they wore, what they ate, how they felt when they fell off a horse."
Esther Hecht is a journalist and travel writer based in Jerusalem.