Rhode Island, Historic and Cutting Edge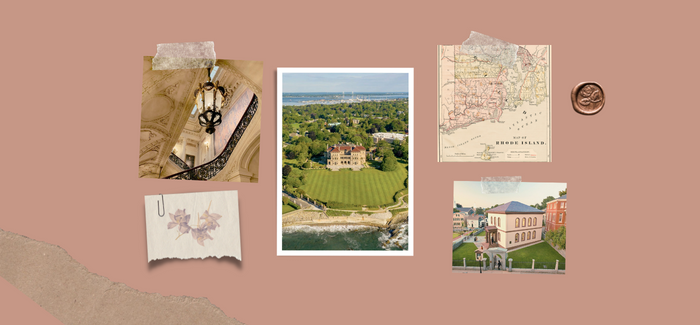 On a warm afternoon in late April, my daughter, Zelda, frolicked on the lawn of the Breakers, a fabled Vanderbilt estate in Newport, R.I. Nearby, couples picnicked amid daffodils, accompanied by the cry of seagulls and the gentle lapping of water against a rocky shore.
It didn't take much imagination to picture Bertha Russell and Ward McAllister, society characters in the HBO show The Gilded Age, next to us on that lawn. We had just toured the Breakers' interior, and its lavish staircase and ornate ceilings looked familiar: Parts of the show were filmed there.
Just as Russell's daughter, Gladys, came out into society during season 1, this summer marks a coming out of sorts for Newport, whose attractions were largely shuttered since the pandemic began two years ago. These include Touro Synagogue, America's oldest Jewish house of worship, as well as the fin-de-siècle mansions built as summer "cottages" for Gilded Age robber barons.
Newport's urban counterpart, Providence—Rhode Island's largest city—had less of a pandemic slumber. The capital has long been a workaday New England city whose 19th-century smokestacks and brick warehouses belie a modern identity shaped by more than a half-dozen universities.
America's smallest state, with around 18,000 Jewish residents, Rhode Island boasts delightful and unexpected contrasts. Along the Providence River on College Hill, rows of prim manses preserve the city's colonial-era cityscape. Mere blocks away, the Museum of Art at the Rhode Island School of Design, one of the top art schools in the United States, is a venue for cutting edge multimedia art as well as masterworks from around the globe.
Rhode Island is home to leafy maple forests, quiet towns and sandy beaches. While resort towns like Watch Hill and Newport connote affluence, there is a notable lack of flashiness—even along Bellevue Avenue, Newport's mansion row.
That Touro Synagogue occupies a prime downtown location in Newport—and not in, say, Boston—is no accident. Rhode Island's first Jews were Sephardim who sought refuge in a state founded in 1636 on the principle of religious freedom by Roger Williams, an iconoclastic preacher who had fled the scolding Puritanism of neighboring Massachusetts.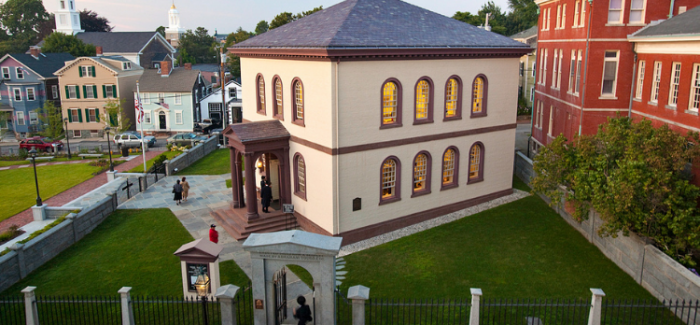 Those Sephardim were originally from Spain and Portugal, and had settled in Amsterdam to escape the Inquisition. They then left for Dutch-controlled colonies in Brazil, where they joined an early merchant class. When the Iberian Inquisition caught up with them in the New World colonies, they boarded ships for New York and Newport, a burgeoning deep-water port. (It would be nearly two centuries before a significant Jewish community coalesced in Providence, which had 18 mostly Ashkenazi synagogues at its 20th-century Jewish zenith.)
In colonial Rhode Island, the Jews built a synagogue high on a hill in the center of Newport, where they were championed by none other than President George Washington, who affirmed America's promise of religious liberty in a famous 1790 letter to the congregation.
To visit Touro Synagogue is to feel how urban this downtown was in its colonial heyday. Designed by Peter Harrison, one of the era's most celebrated architects, the building was dedicated in 1763. A decade later, it escaped wartime destruction by serving as a British garrison during the American Revolution.
Newport's Jews largely dispersed after the war; many settled in Manhattan, where their Sephardi brethren had established America's first Jewish congregation, Shearith Israel, in 1654. The New York community tended the Newport building and its ritual objects during the decades when Touro lay fallow.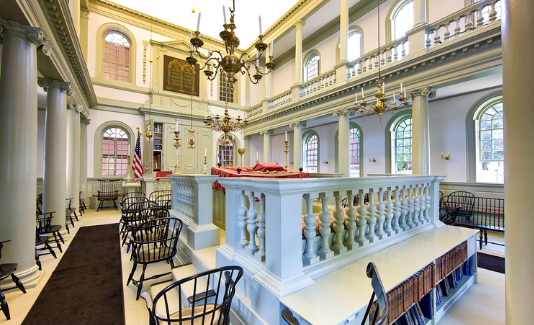 In the late 19th century, a wave of Eastern European Jews settled in Providence and Newport, and worship was revived at Touro. The resident Congregation Jeshuat Israel has since that time held traditional Orthodox services—though its 180 Ashkenazi members are mostly non-Orthodox—and maintained the building as well as a Hebrew school.
But the two historic congregations have been locked in an ugly, 13-year dispute over sovereignty of the synagogue and its ritual objects, including a set of colonial-era silver Torah finials crafted by noted silversmith Myer Myers. The Newport congregation at one point wanted to sell the finials, valued at $7 million, to raise endowment funds. The conflict reached its apogee in 2017, when a Boston appeals court affirmed Shearith Israel as the building's owner; the United States Supreme Court later declined to consider the case. With tensions ongoing over ritual and guardianship, the Manhattan congregation is now seeking to evict Jeshuat Israel and retake control of Touro.
The rise and fall of families, fiefdoms and fortunes: Few places tell this American story better than Newport. I thought about this as we munched takeout pizza on the Breakers lawn, an impossibly gauche gesture the Vanderbilts hardly could have envisioned.
But who knows? Eventually, the old-money crowd accepted the nouveau riche. Roger Williams' rebellion ended up setting the tone for American religious freedom. As historic as it is, Rhode Island has always been on the cutting edge.

By car is the only way to see the Ocean State, whose diminutive size makes for leisurely itineraries. The major cities, Providence and Newport, are barely 45 minutes apart.
Providence's downtown is home to Brown University's world-class galleries, eateries and bookstores, alongside rows of clapboard colonial houses from before the American Revolution and smokestacks from the industrial era. The waterfront Riverwalk is an enjoyable place to stroll, eat and enjoy views.
In Federal Hill, classic Italian joints cluster along Atwell Avenue, alongside newer Thai, Lebanese and other ethnic restaurants. (Check out Rhode Island's offering of kosher cafes, bakeries and markets here.
Providence's major art destination is the Museum of Art at the Rhode Island School of Design. Its modern and contemporary collections are notable for Jewish artists, many of whom have Rhode Island connections. These include illustrator Steve Mendelson, a RISD grad, and RISD professor and painter Deborah Zlotsky, a 2019 Guggenheim Fellow. There are also historic figures like the fin-de-siècle American feminist and painter Florine Stettheimer; German Israeli Bauhaus ceramicist Margarete Heymann; and Hungarian-born American industrial designer and ceramicist Eva Striker Zeisel.
Newport occupies the southern portion of Aquidneck Island, surrounded by Narragansett Bay, various inlets and picturesque bridges. The best ways to appreciate Newport's waterfront are hiking the coastal Cliff Walk or navigating Ocean Drive, which winds past the mansions and along the rocky shoreline.
Touro Synagogue—named for Abraham Touro, a New England Jewish philanthropist whose 1822 bequest preserved the synagogue—is America's oldest synagogue building and a National Historic Site. Congregation Jeshuat Israel maintains the visitor center, which offers an informative prelude to your guided tour of the building, including its 17th-century Dutch Torah. While the visitor center is fully accessible, the synagogue requires advance notice for its wheelchair ramps.
Newport's 10 public mansions are well preserved jewels of American history as well as shrines to various European architectural styles: Italianate, classical and Gothic Revival, French Country. The Vanderbilts acquired many of their period furnishings and important artworks through the noted German-British Jewish Wertheimer art dealer family, who were themselves frequent subjects of painter John Singer Sargent's portraits.
The Breakers—the best known and most crowded of the summer cottages—has a sunlit cafe with indoor and outdoor seating. Kids love Green Animals, an estate with a topiary garden 15 minutes' drive north on the Portsmouth waterfront.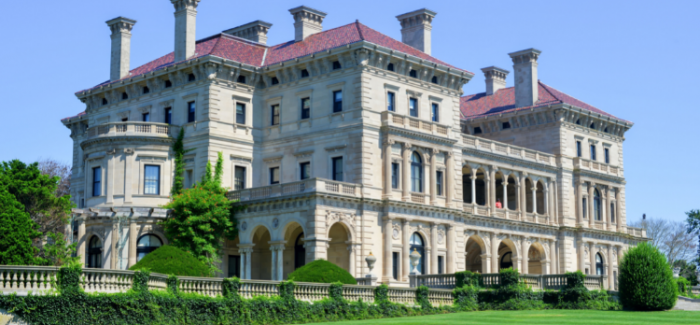 The Breakers and Marble House are among the few mansions that offer downloadable audio guides, including a version for children. Likewise, both are largely accessible for visitors with disabilities. (The Breakers still runs its original Otis elevator, for which the company makes custom parts.)
Hadassah's Rhode Island chapter counts over 800 members and Associates throughout the state. Popular programs include a book club that, since the pandemic, meets regularly on Zoom, and "Books on the Beach"—author luncheons held in Newport.
---
Hilary Danailova writes about travel, culture, politics and lifestyle for numerous publications.