Amy Spitalnick on the 'Dire' Threat of White Supremacy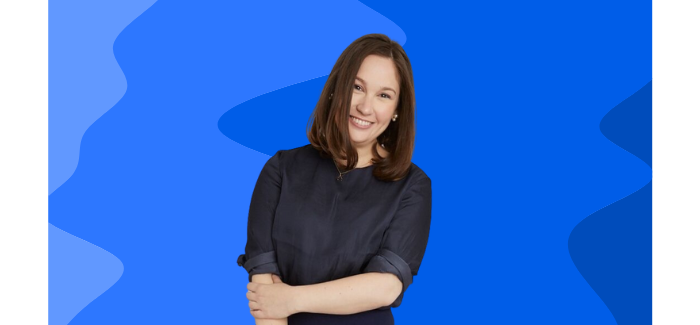 The newly appointed CEO of Bend the Arc: Jewish Action comes with an impressive track record of standing up to hate—and getting results. As executive director, most recently, of the nonprofit Integrity First for America, Amy Spitalnick worked to expose neo-Nazis and white supremacists and ensured that they were held accountable for their actions.
In a widely publicized case, the organization assembled a legal team that last year won a $26 million judgment in a federal lawsuit against two dozen defendants involved in the 2017 Unite the Right rally in Charlottesville, Va., which left one dead and dozens injured. Spitalnick noted that the same philosophy that drove white supremacist attackers in Charlottesville—the Great Replacement theory—is gaining wider traction. The conspiracy theory posits that people of color will soon replace whites as a majority in America because of policies, including on immigration, promoted by influential Jews. In one recent example, the 18-year-old gunman who opened fire at a supermarket in a predominantly Black neighborhood of Buffalo, N.Y.,in May invoked the theory repeatedly in an online screed prior to the attack, which left 10 dead and three others injured.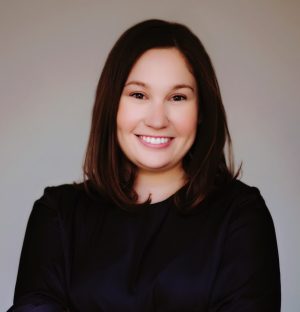 Before joining Integrity First for America in 2019, Spitalnick, a graduate of Tufts University who spent her junior year at Hebrew University of Jerusalem, served as communications director and senior policy advisor for the Office of the New York State Attorney General. This interview has been edited for brevity and clarity.
What are your biggest worries when it comes to fighting white supremacy?
There is a total failure among most people, including many of our leaders, to recognize just how dire the threat of white supremacy is and to understand how interconnected it is with broader dynamics. It's crucial that we connect the dots to policies like what we're seeing in Florida, where the "anti-woke" bill [passed in March and officially called the Individual Freedom bill] ties the hands of educators to talk about white supremacy and racism.
What can Americans do to address this failure?
You can't simply prosecute or sue your way out of this. It requires media and digital literacy—teaching parents, educators, school counselors and others how to spot, identify and confront extremism at home and in schools. Anti-racist education is crucial. States and localities can lead, but it requires national and global action given the scope of the problem.
We have a tech ecosystem that has washed its hands of any responsibility for what it helped create. Discord, for example, is a chat platform used by many video gamers. Discord chats were central to planning for the Unite the Right rally. The Buffalo shooter used the same site five years later. There's no excuse for Discord's inaction given how central it was to the Charlottesville violence. And the platform is backed by venture capital. [Discord has raised nearly $1 billion from 31 investment firms and banks.]
Elected officials and other leaders have validated extremism by promoting versions of the Great Replacement theory. What was a perplexing chant ["Jews will not replace us!"] heard in Charlottesville has now become a normalized conspiracy theory in our politics.
What can the Jewish community do?
Jewish organizations need to recognize the importance of building relationships with others who are targeted by this very same hate. We are stronger together than alone. We must be clear to our leaders, to our communities, about how serious this threat is and not equivocate. Especially for Jews, it's important to understand how racist, xenophobic and antisemitic this is. You can't take on antisemitism without taking on the white supremacy animated by it.
What motivates you?
Jewish values drive much of what I do personally and professionally. I was raised in a Conservative synagogue in New York. I went to Jewish overnight camps and was president of my United Synagogue Youth chapter and of my Hillel at Tufts University. I'm the granddaughter of Holocaust survivors. Both maternal grandparents survived the war while their families were not as fortunate. The bravery of Jews and non-Jews alike helped them.
Debra Nussbaum Cohen, author of Celebrating Your New Jewish Daughter: Creating Jewish Ways to Welcome Baby Girls into the Covenant, is a journalist living in New York City.