A Jewish Boy's Musical Coming of Age on Netflix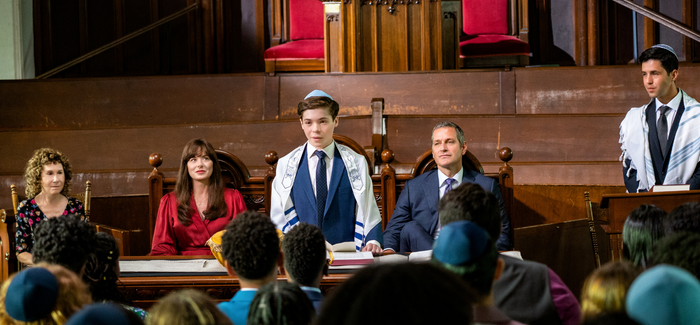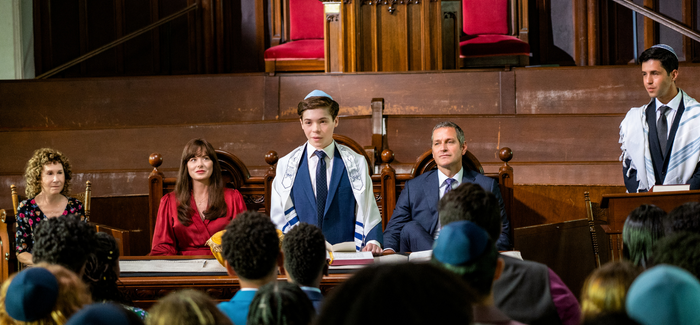 When 12-year-old Evan Goldman's dad, Joel, divorces his mother, Jessica, and leaves her for another woman, Evan is forced to leave his beloved New York City for Walkerton, Ind. Evan is devastated: "I feel like my whole life is a dumpster fire and I'm only 12. And I don't even have a whole life yet."
He not only has to move to the small town where his mom grew up and where he knows no one, but he and his mom have to live with his grandmother Ruth (the always delightful Rhea Perlman).
As if that isn't enough of an upheaval, he is in the midst of preparations for his bar mitzvah.
All that action sets up the start of 13: The Musical, which drops on Netflix today. Directed by Tamra Davis, 13 is based on a 2007 hit Broadway musical of the same name (yes, the one that was pop star Ariane Grande's Broadway debut), with a book written by Dan Elish and Robert Horn, and with music and lyrics by the brilliant Jason Robert Brown. The Netflix production has a screenplay by Horn as well as several new songs by Robert Brown.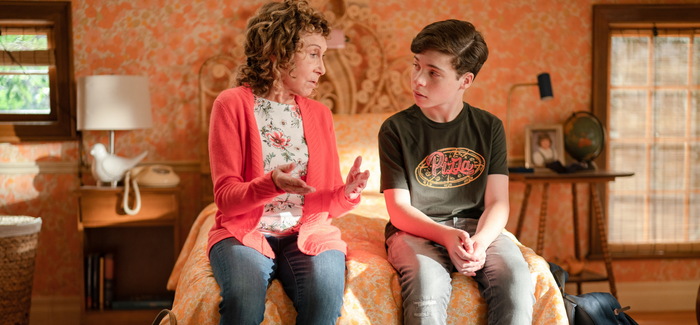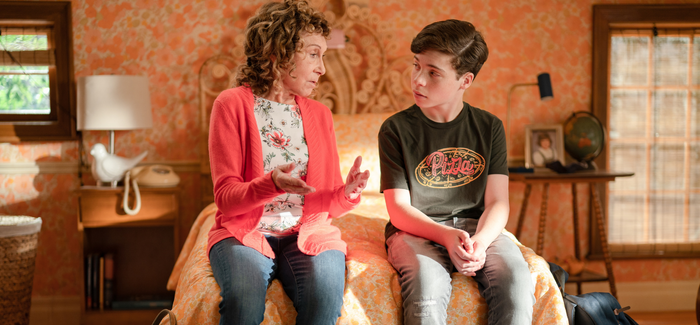 Just like the original show, the movie version doesn't disappoint. The fresh young actors who play Evan's friends and classmates are appealing, and the brilliant Eli Golden, who plays Evan, is impeccably cast.
In Indiana, Evan is quickly befriended by neighbor Patrice (Gabriella Uhl), an opinionated environmental activist, and the two spend the summer together along with her group of friends. However, on the first day of school, Evan discovers that Patrice is something of an outsider. Determined to befriend the popular kids, he immediately abandons Patrice and her group.
Evan is set on having a fantastic bar mitzvah celebration with dozens of his peers, even if none of his schoolmates know what a bar mitzvah is and he has no choice but to Zoom study his Torah portion with Rabbi Shapiro (Josh Peck), as there are no synagogues or rabbis—or even other Jews—in town.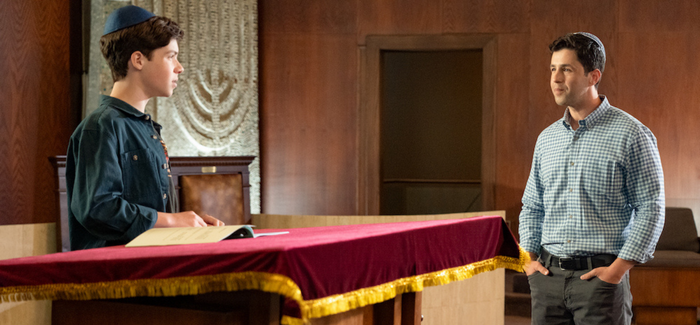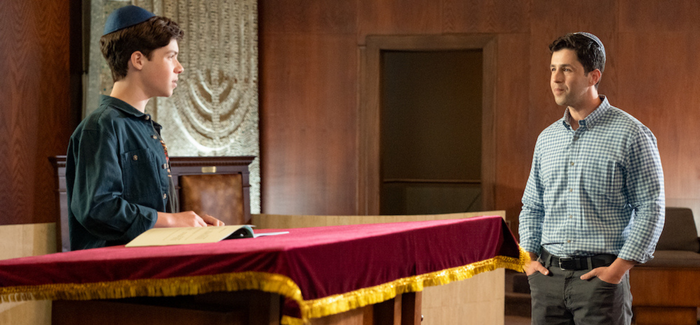 When Horn was approached by Netflix to adapt the musical, he knew there would have to be some changes from the live show.
"The spirit is the same, but we wanted to dive deeper into themes that we weren't able to for a Broadway show," he said in an interview with Hadassah Magazine. He said that original show's creators had to ask, "how has the world changed? How have kids changed? They communicate and participate differently."
The Broadway musical had an all-teenage cast. The addition of veteran actors Perlman and Debra Messing, who plays Evan's mother, add depth and background, making this a multigenerational story of change. Another update is the addition of young environmental activism: "You help with my petition to phase out single-use plastics and I'll help with your party," Patrice says to Evan. Evan agrees, making it his bar mitzvah project.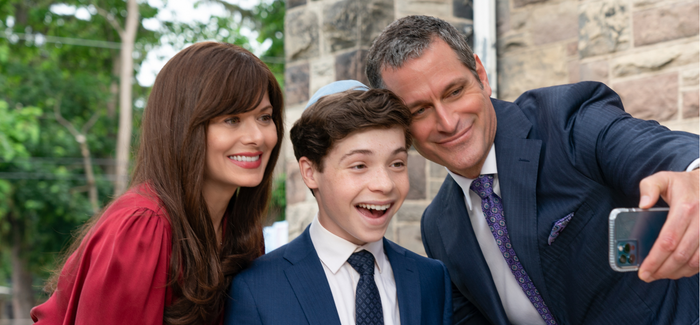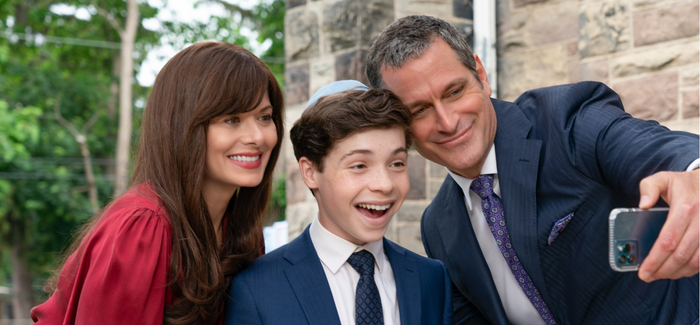 Viewers are soon caught up with Evan and his pre-teenage angst—"the best and the worst/ And the most and the least/ And the crazy and the scary/ And I'm standing on the edge!" he sings in the opening number "Thirteen/Becoming a Man." The movie includes a classic middle school love triangle and social circles separated at cafeteria tables—almost a requirement for any tween production. We also witness the continuous struggle of a young man contending with his own anger over his parents' divorce and his inability to decide if he even wants his father, played by Peter Hermann, to attend his bar mitzvah party. ("My dad gets a midlife crisis and I get middle America," Evan quips.)
As for the music, the numbers are bright, breezy and creatively choreographed. In classic Robert Brown fashion (he is one of my all-time faves), each song is distinct, propelling the action though clever lyrics. "Hey Kendra," "Bad News," "Tell Her" and "A Little More Homework" are some of my favorite numbers; we even get to hear Jessica sing in a poignant duet with Evan, which is not to be missed, as Messing is a fantastic singer.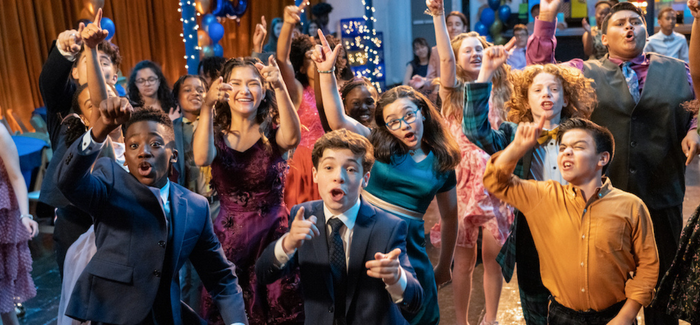 All ends as it should, at least in musicals, with a party for the ages and the complex disagreements and fights among friends hammered out in time for a joyous gathering. Evan's dad and rabbi even fly in from New York.
It was imperative to the creators to make sure the "spirit" of the film was uplifting and celebratory, Horn explained.
"The movie is not just for kids," he said. "It is a celebration of Judaism and what it is to be Jewish." He also wanted to address "themes of divorce" and what "Judaism means for a family." Even though Evan's parents aren't together as a couple, they are still sitting behind him during the religious service, witnessing this critical moment in their Jewish child's life.
Moreover, Horn and his team were adamant that the movie express the significance of a young Jewish adult finding his "tribe," he explained, and how this tribe can include a diverse group of individuals, from every background and color. When Evan reads from the Torah, "there are kids of every color and shape and representation. The director captured it beautifully," Horn said.
In the current climate of belligerent politics and the emotional toll of the Covid pandemic, it is a welcome relief and pleasure to watch a heartwarming family movie musical that will make you sing and laugh.
---
Suzanne Dressler is a freelance writer and podcast host of There's a Word for That!.