Jewish Themes in FX's Thriller 'The Patient'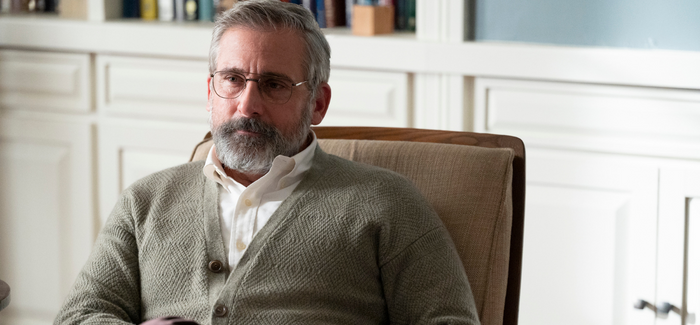 Looking for a provocative television thriller that will haunt you days after watching each episode? FX's The Patient, from the creators of The Americans, is a masterful psychological series threaded throughout with Jewish themes. The limited series 10-episode run begins streaming exclusively on Hulu on August 30th.
Without giving away the many twists and turns, here's the premise: Steve Carell stars as Alan Strauss, a Jewish therapist grieving over the recent death of his wife, Beth (Laura Niemi), a cantor at a Reform temple. He is estranged from his adult son, Ezra (Andrew Leeds), who has embraced Orthodox Judaism. Alan's enigmatic new patient, whom the therapist had known as Gene (Domhnall Gleeson), has kidnapped and imprisoned him. Gene's real name is Sam Fortner, viewers quickly find out, and he is a serial killer; he is demanding that Alan treat him to help control his murderous tendencies.
Early on in writing the series, co-writers and co-executive producers Joel Fields and Joe Weisberg decided to make Alan and Beth Jewish.
"We were just trying to take this therapist we had and round him out," Weisberg said in an interview with Hadassah Magazine. Giving him a Jewish background, "we realized, would give us certain sorts of things to play with his character and his psyche that we thought would probably yield a lot of fruit."
Both Fields and Weisberg grew up in Jewish households and have a deep connection to the Jewish storylines in The Patient.
"I think it's on a different level, because [Jewishness] touches all those sides of our lives," said Fields, whose father, Harvey J. Fields, was a beloved rabbi at the Reform Wilshire Boulevard Temple in Los Angeles. Indeed, aspects of the series broach the Holocaust and modern philosophy, the tensions between the different Jewish denominations and Jewish mourning rituals.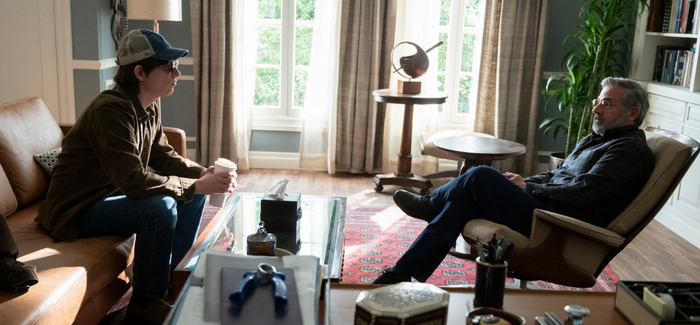 The authenticity of Jewish representation onscreen was important to the entire team behind The Patient. Fields and Weisberg hired Menachem Hecht, an Orthodox rabbi and educational director at a Los Angeles yeshiva high school, who consulted on the Orthodox depictions and storylines, and musician Duvid Swirsky, who assisted with the Jewish music and Debbie Friedman songs used during a synagogue flashback scene.
All this yichus behind the scenes makes the choice of Carell, who is not Jewish and who is best known for his comedy work, unexpected—especially in light of recent controversies around "Jewface," or non-Jewish actors representing Jews onscreen.
As television writers, Weisberg noted that he and Fields work in an industry where people are already pretending to be other people. "That's our main outlook on it," Weisberg said at a recent virtual Television Critics Press Tour. "You know, we understand some people feel differently about it, and that is also fine, too."
Added Fields, "We're real believers in the value of artists using their art to express common humanity. We believe that in the specifics of every character choice are found the universals that bind us together, and that's what artists do."
Fields and Weisberg have faith that audiences will be riveted by Carell's thoughtful performance, noting a scene where Alan recites the Kaddish. "He put in a lot of work, and he's a brilliant actor," said Fields in an interview. "That's what matters.… He was and remains the perfect choice for this part."
The two also enjoyed delving into Strauss family drama with Carell, who is also an executive producer of the series, exploring the relationship between father and son and why Ezra rebels against his particular Jewish upbringing by becoming Orthodox.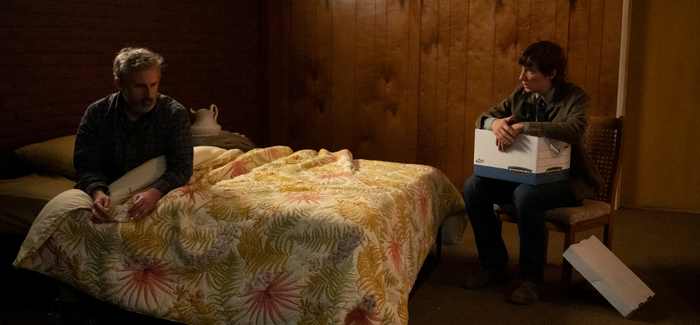 "We thought that conflict with Ezra was both true and interesting—and not really uncommon," Weisberg said. "What's unique about Alan Strauss is that he's a therapist and so, to a certain degree, he's going to be more self-aware than your average person. But he's also like everybody else, which means that he's going to have blind spots and areas where he's not so self-aware."
And one of those blind spots is clearly Alan's relationship with Ezra.
The Patient also spotlights Alan's marriage to Beth, revealed through flashbacks at their local synagogue and family dinner table. "She was, essentially, the more religious one, more committed to a Jewish life in certain ways," Weisberg said of Beth.
"We write about families, that's what we do," he noted about his body of work with Fields. "That's where so much of the emotion of anything you write comes from." The Jewish characters in The Patient, he added, are "a pretty believable family, where only one really terrible thing happens—dad gets kidnapped by a serial killer!"
---
Susan L. Hornik is a veteran entertainment and lifestyle journalist.