Books for the High Holidays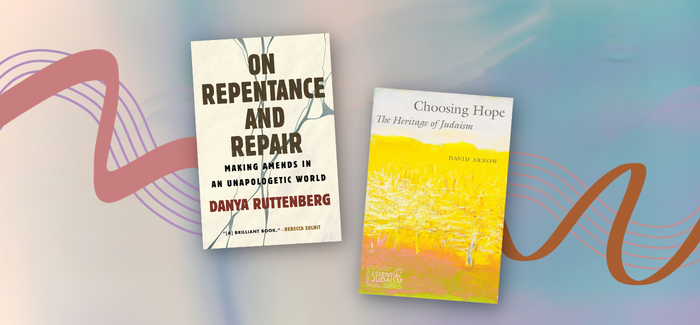 On Repentance and Repair: Making Amends in an Unapologetic World By Danya Ruttenberg (Beacon Press)
When it comes to forgiveness, repentance and reconciliation, Rabbi Danya Ruttenberg boldly asserts in her new book, "most of the time, we've gotten them very, very wrong." American society, she writes, is not good at the work of repentance, overfocusing on the victim's "letting go of grudges" rather than the perpetrator's accountability. Ruttenberg, scholar in residence at the National Council of Jewish Women, is not only addressing everyday interpersonal transgressions but also the challenge of reconciliation for assault, homophobia, ableism and racism—concerns that are the focus of national debate.
Tackling everything from small hurts to abuse to larger societal and institutional violations in one volume may seem overbroad, but the author is determined to lay a path for any sort of repentance. For this, she turns to Jewish scholar and philosopher Maimonides and his Laws of Repentance: naming and owning harm; starting change; restitution and accepting consequences; apology; and making different choices. Maimonides and Jewish tradition generally are victim-focused, she notes. "Any attempt to address harm that does not put the victims of harm and their needs straight in the center will necessarily come up short."
Despite the ambitious breadth of her topic, she is careful to note that there must be a distinction between addressing abuse and minor hurts, between individual perpetrators and societal wrongs.
Repentance, or teshuva, "is like the Japanese art of kintsugi, repairing broken pottery with gold," Ruttenberg writes. "You can never unbreak what you have broken. But with the sincere and deep work of transformation, acts of repair have the potential to make something new."
Choosing Hope: The Heritage of Judaism By David Arnow (The Jewish Publication Society)
What is hope? What does Jewish tradition say about resilience and the determination to imagine a better future? These are the
central questions that psychologist David Arnow unearths in Choosing Hope. Judaism is a "reservoir of hope," he writes, taking readers through a list of nine topics he dubs "Jewish sources of hope."
Arnow casts a wide net in choosing his sources. Discussions of the first two—repentance and tikkun olam—include classic Jewish ideas around individual strivings and social change for good. He calls tikkun olam "a commitment to seeing an alternative, improved reality" and quotes leading 20th-century Jewish philosopher Rabbi Abraham Joshua Heschel about the connection between prayer and teshuva: "Prayer clarifies our hope and intentions. It helps us discover our aspirations…."
Other sources stem from the Bible: Abraham and Sarah, models of faith and promise, and Job, thought to be the most pessimistic book of the Bible but which, in fact, contains many expressions of hope. Arnow also looks at Jewish humor, investigating the role it played in self-preservation during the Holocaust.
And, of course, he includes Israel, "the central component of Jewish hopes for millennia," touching on Zionist yearnings, pre-state history and contemporary challenges as well as the many usages of tikvah (Hebrew for hope) in Israeli society.
Indeed, Arnow notes that the traditional Yom Kippur liturgy concludes with the desire for "Next year in Jerusalem"—a hope today tied to the tangible realities of the thriving modern Israeli state.
Other Books of Note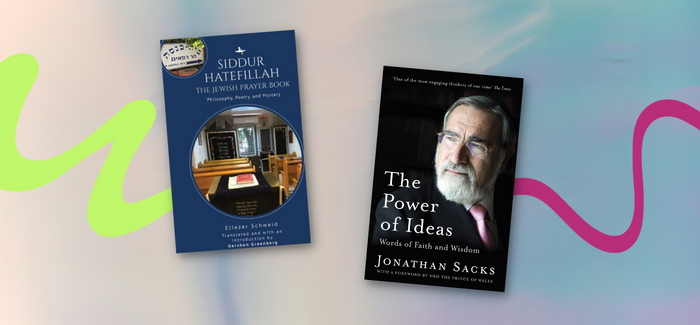 Siddur Hatefillah: The Jewish Prayer Book. Philosophy, Poetry, and Mystery By Eliezer Schweid. Translated by Gershon Greenberg (Academic Studies Press)
Famed Israeli Hebrew University professor and Israel Prize recipient Eliezer Schweid analyzes the history, philosophy and poetry of the prayer book—the most popular, and likely most verbalized, text of the Jewish people. Schweid, who passed away in January, is widely revered in Israel for his scholarship. The English translation of Siddur Hatefillah brings his insights and acumen to a broader readership.
The Power of Ideas: Words of Faith and Wisdom By Rabbi Lord Jonathan Sacks (Hodder Faith)
A collection of Rabbi Sacks's BBC broadcasts, speeches before the House of Lords, articles and lectures, The Power of Ideas demonstrates the continued relevance of the late British spiritual leader's religious, ethical and moral teachings. The book includes an introduction from Prince Charles.
---
Leah Finkelshteyn is senior editor of Hadassah Magazine.