100 Days Since the Overturning of Roe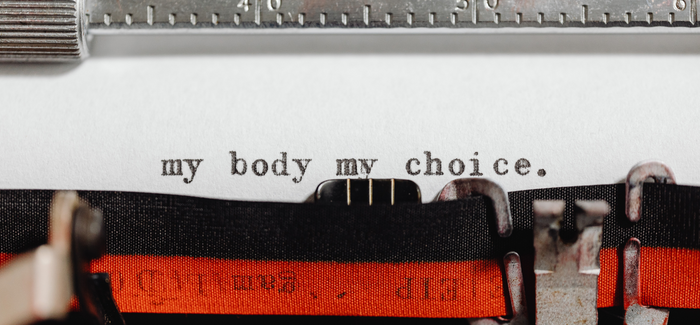 In the 100 days since the Supreme Court overturned Roe v. Wade, effectively removing federal protections for some reproductive health care, Hadassah members have mobilized across the country to protect access to that care, including abortion, at the local, state and federal levels. Members and chapters have rallied, hosted expert speakers and watch parties of Roe Beyond Roe, joined forces with partner organizations, wrote their legislators, signed pledges and so much more.
Hadassah for Choice State Actions
Without federal protections for access to abortion, Hadassah's work at the state level is more important than ever. This includes fighting against legislation and ballot initiatives that would ban or restrict women's reproductive freedom and supporting measures that protect choice.
In Kentucky, members are working to defeat a ballot measure that would add an amendment to the state constitution that removes any protections for reproductive choice. The amendment will be on the ballot on Election Day—November 8. Hadassah is a sponsor of a Jewish community phone bank, open to participants from across the country, which was organized to protect abortion in Kentucky.
Meanwhile in Michigan, members collected signatures to ensure that Proposition 3, which seeks to establish a right to reproductive freedom, will appear on the ballot on November 8. Hadassah is also a sponsor of another Jewish community phone bank effort for Michigan.
In North Hempstead, N.Y., Hadassah members sent letters and attended town council meetings to ensure reproductive health services remained accessible on the local level. As a result, they successfully removed the Pregnancy Termination Facilities Ordinance of the Town of North Hempstead from the town code.
This summer, Hadassah members in Kansas mobilized against a ballot initiative to eliminate state protections for choice. In a win for reproductive freedom, Kansas voters resoundingly rejected the anti-choice measure on August 2.
Online Actions Supporting Hadassah for Choice at the State Level
Including letters to legislators, pledges, thank yous to choice champions and more
Hadassah for Choice Federal Actions
While Hadassah members fight to protect reproductive rights in states across the country, the fight at the federal level continues. Three bills protecting women's reproductive rights and enacting protections for patients and doctors are now before the Senate.
The Hadassah for Choice action page lists ways to speak up and support reproductive rights across the country.