A Story Prefaced by Hadassah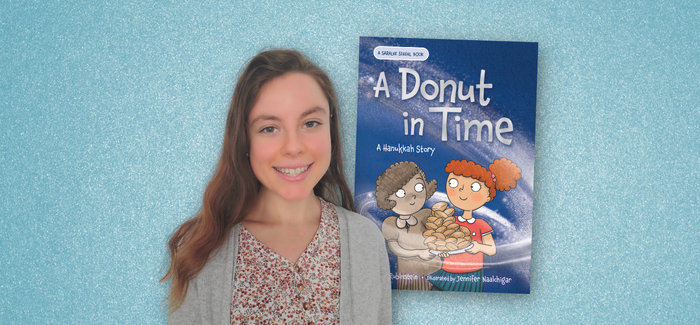 Twenty-eight-year-old children's book author Elana Rubinstein credits her mother's Hadassah involvement in Howard County, Md., for contributing to her career choice.
"I've found that so much of my identity is informed by the strong Jewish values my mom instilled in me," said Rubinstein, who was made a life member by her mother, Karen Rubinstein, when she was in elementary school. "Hadassah had a huge role in the woman, and writer, I am today!"
---
READ MORE:
Meet the Inaugural Class of Evolve Fellows
---
Who she is today is the successful author of a chapter book series featuring 10-year-old Saralee Siegel and her tight-knit Jewish family. The third title in the series, A Donut in Time: A Hanukkah Story, which was set to be released by Apples & Honey Press in October, features Saralee traveling back in time to meet a girlhood version of her beloved great-grandmother Gigi. Looking ahead to next year, Rubinstein's hero will return in the Purim caper The Royal Recipe.
Back in 2019, Rubinstein's debut Saralee Siegel book, Once Upon an Apple Cake, was a PJ Library selection.
---
Libby Barnea is the deputy editor of Hadassah Magazine.