Joel Grey Returns With 'Fiddler on the Roof' in Yiddish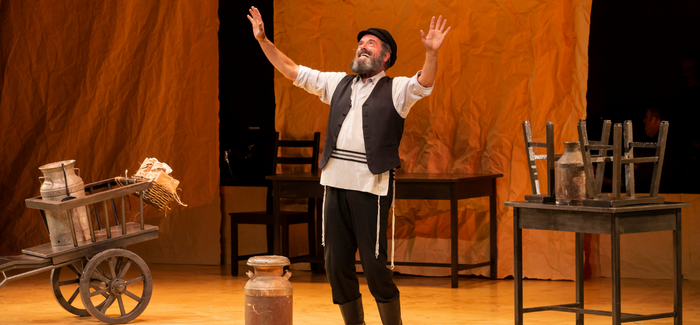 When Joel Grey was first approached five years ago about joining the National Yiddish Theatre Folksbiene's planned production of Fiddler on the Roof in Yiddish, he was asked if he would prefer to star as fabled milkman Tevye or direct the show. The legendary actor's choice to stay behind the scenes as director has proven itself a wise one, yet again, as this award-winning Fiddler returned to Off Broadway in November for a limited run at the New World Stages theater.
This will be the third time that the winner of an Oscar, Tony and Golden Globe has helmed the production, whose Yiddish title is A Fidler Afn Dakh.
It was first presented to packed audiences in 2018 at the Folksbiene's home in Lower Manhattan before transferring to Stage 42 in Hell's Kitchen; a planned national and international tour was shuttered largely due to Covid.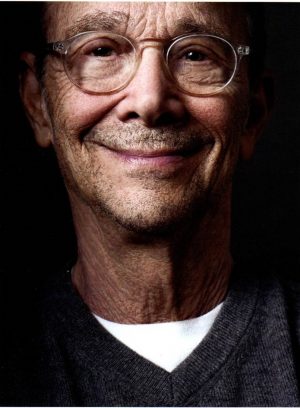 Grey, perhaps best known for originating the role of the Emcee in the musical Cabaret on Broadway in 1966, has a personal connection to Yiddish theater. His father was klezmer clarinetist and vaudeville star Mickey Katz, who performed songs in Yiddish as well as English. The 90-year-old Manhattan resident spoke with Hadassah Magazine several weeks before the reopening of A Fidler Afn Dakh. This interview has been edited for brevity and clarity.
What is the appeal of Fiddler, especially today?
The appeal has always been the same, but it's heightened probably because of the awareness of the war in Ukraine. [Fiddler on the Roof's fictional shtetl, Anatevka, is thought to be located in Ukraine.] The people there are being murdered and kicked out, so I think it's a very poignant time.
The play is timeless in its political point of view and political circumstances and world view. People coming to see it, including non-Yiddish speakers and non-Jews, can relate to the fact that this type of oppression and bias has been going on forever.
Is the creative team the same as in the previous productions in Yiddish?
All the same people. Everybody loves it and wanted to be a part of it—including me.
Which of the original cast has returned?
I would say three-quarters of the cast will be the same. Steven Skybell, who won a Lucille Lortel Award (given for excellence in Off-Broadway theater) for his performance, is coming back as Tevye. He is now performing with the Lyric Opera of Chicago's Fiddler in English as we speak. It's his first time doing Tevye in English.
How did the New World Stages engagement come about?
It was always talked about that we would have another engagement more uptown that would, hopefully, open the doors to more people who don't want to go downtown to Lower Manhattan, where the Folksbiene's Yiddish Fiddler was first staged. We're all excited. It's like being closer to Broadway.
---
Jane Levere is a New York City-based freelancer for The New York Times, The Washington Post, Architectural Digest, CNN, Afar and Metropolis, among other publications, and a life member of Hadassah.