Israeli Olive Oil Producers Win Accolades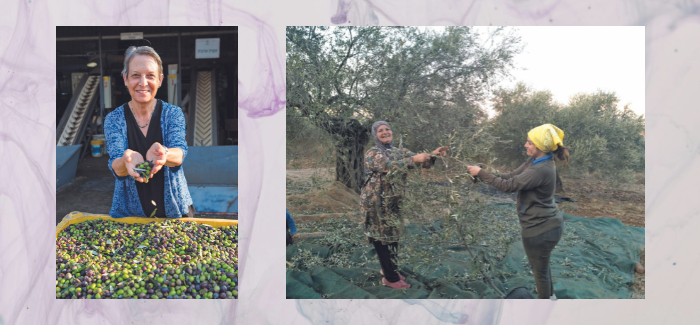 Famed as the startup nation for its technology industry, Israel has likewise struck gold with an endeavor whose roots lie in antiquity: making outstanding olive oil. For the second year in a row, Israeli producers have won gold and silver awards in the New York International Olive Oil Competition, which bills itself as the world's largest and most prestigious olive oil contest. Despite harsh weather over the last year that reportedly reduced the country's crop by more than a quarter, six out of nine Israeli entries took home awards in 2022.
Oil-yielding olives were among the seven species named in Deuteronomy as abounding in the Land of Israel. Olive oil, prized in antiquity for its culinary value, the light it provided and its ritual use in the Temple's menorah, remains a key element of the healthful Mediterranean diet—and, of course, in the observance of Hanukkah.
But producing fine olive oil, like wine, requires exacting conditions, according to Hadas Lahav, CEO of Sindyanna of Galilee, a leading Israeli brand.
Factors that contribute to creating exquisite oil include "the timing of the harvest, not too early, not too late; a very brief lapse between the harvest and the pressing; filtration and proper storage," said Lahav. Her company won a gold medal at this year's New York competition for its Coratina monovarietal and has garnered more than 70 prizes in other competitions.
The Arabic name Sindyanna refers to the evergreen oak trees in the Galilee known for their strength. Founded in 1996, the nonprofit aims to empower Israeli Arab women by employing them, thereby helping them contribute to their family's income through sustainable fair-trade agriculture and thus gain influence in their society, Lahav said. Furthermore, Sindyanna reinvests profits from the sale of the olive oil as well as other local goods and crafts such as nuts, honey and handwoven baskets made by the women, into educational programs.
The second goal is to provide "a safe and friendly space for Arab and Jewish women to meet" and thus promote coexistence, she added, referring to Sindyanna's factory and visitors center where Arabs and Jews work side-by-side.
All Sindyanna products are kosher and many are available online and in specialty shops in the United States.
This year's other Israeli winners at the New York olive oil competition included BVS Jerusalem Olive Oil, Tamir Farm and KeremZait.
---
Esther Hecht is a journalist and travel writer based in Jerusalem.