Star-Crossed Soldiers Receive Proper Burial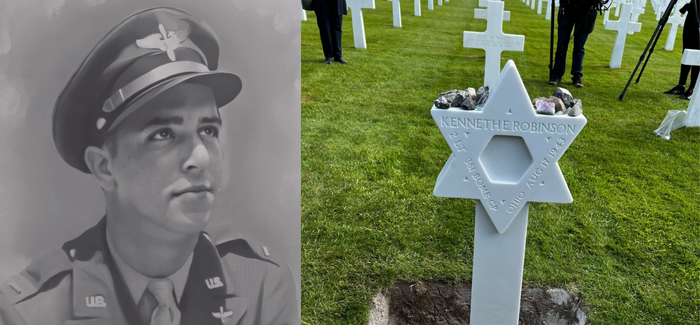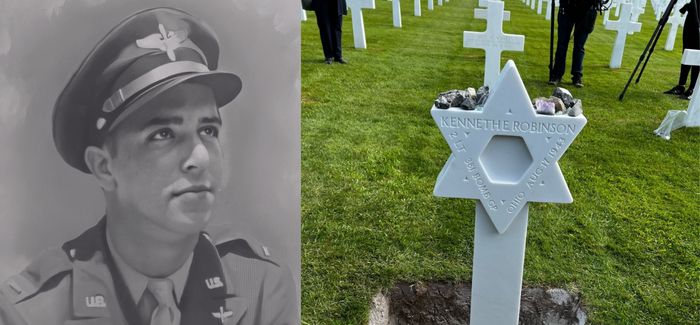 In 2015, Mariellen Miller asked a cousin who was touring Belgium to visit her stepbrother's grave at the Ardennes American Cemetery, a military cemetery for soldiers killed in the European theater in World War II. Lt. Kenneth Robinson, a United States Air Force navigator, died on August 17, 1943, when his plane was shot down on a mission to Germany. When her cousin returned, she told Miller that the grave was marked with a cross.
The 85-year-old Phoenix resident was shocked. She contacted several agencies, including the American Battle Monuments Commission, which manages 24 American cemeteries overseas, requesting that the headstone be replaced with a Star of David. Her efforts were unsuccessful—until Operation Benjamin stepped in.
The nonprofit organization locates Jewish soldiers buried in American military cemeteries all over the world under incorrect markers, replacing crosses with Stars of David. Founded by Rabbi Jacob J. Schacter, a senior scholar at Yeshiva University in New York, and Shalom Lamm, a Jerusalem-based retired real estate developer with a master's degree in military history, the idea for the organization was born after Schacter visited the Normandy American Cemetery in France in 2014 and noticed that there were not enough Stars of David to match the percentage of Jewish soldiers who had fallen in action there.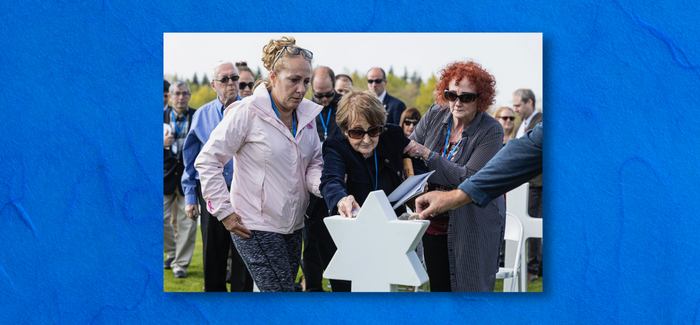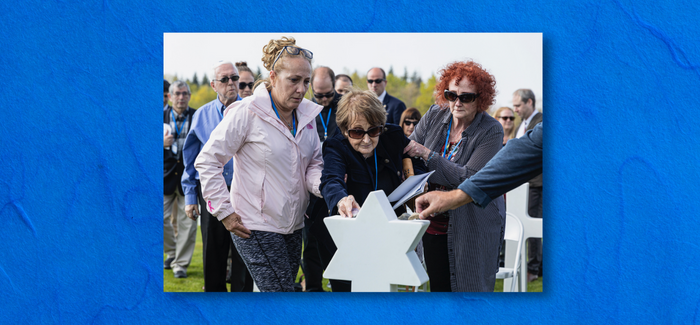 Schacter and Lamm named their organization after Benjamin Garadetsky, the first soldier at Normandy whose Jewish background they were able to verify and whose grave they rededicated in 2018. According to Lamm, Operation Benjamin has located and replaced 18 incorrect markers in France, Belgium, Luxembourg and the Philippines, with more in the works.
The incorrect markers could have resulted from the common practice of being buried and reburied multiple times in wartime, said Lamm. Or a soldier, fearing capture by the Germans or antisemitism among his peers, may have opted for a "C" (Catholic) or "P" (Protestant) on his dog tag instead of "H" (Hebrew).
Unlike Miller, some families are not even aware of the mistake until Operation Benjamin reaches out to them. In April, she attended the rededication of her stepbrother's grave in Ardennes.
"I really feel there's closure," said the Hadassah life member. "Kenny has been at rest for 80 years in this beautiful military cemetery surrounded by his comrades. But he cared a lot about Judaism, and I know he would be happy that this is done."
---
Rahel Musleah leads virtual tours of Jewish India and other cultural events and has scheduled her first post-pandemic, in-person tour for November 2022.