In 'Leopoldstadt,' a Jewish Story of Success and Devastation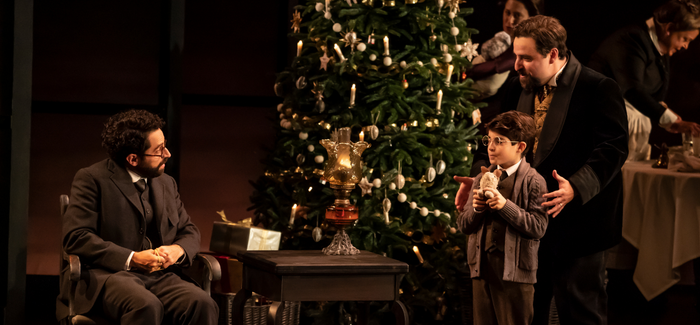 "Here's a couple waving goodbye from the train, but who are they? No idea," Grandma Emilia Merz tells her assembled relatives as she flips through a photo album in the opening act of Leopoldstadt, the latest production from legendary British playwright and screenwriter Tom Stoppard. "It's like a second death, to lose your name in a family album."
Leopoldstadt, now on Broadway at the Longacre Theater after a successful run on the West End in London, takes its title from the Jewish ghetto in Vienna. Emilia, played by Jewish actress Emily Aidem, is the matriarch of the wealthy, interconnected and intermarried Merz and Jakobovicz families of Vienna.
At that gathering in the opening—a family Christmas party in 1899 enlivened with interwoven, playful dialogue that is a Stoppard trademark—family members debate the meaning of assimilation, discuss mathematics and opine on Theodor Herzl's pamphlet Der Judenstaat. Ironically, as theatergoers will see, one character wonders if there is an actual need for a Jewish homeland: "…the beating heart of Viennese culture. This is the Promised Land," he insists. There's also talk about who would come to their next large get-together—a Passover Seder.
Questions about Jewish acculturation and endurance—as well as that photo album—cycle through Leopoldstadt. Its five acts shift from 1899 to 1900, then 1924, 1938 and 1955, creating snapshots of the Merzes and Jakoboviczes' journeys that
Legendary playwright Tom Stoppard's latest production follows two affluent Jewish families in Vienna who lose everything under the Nazis.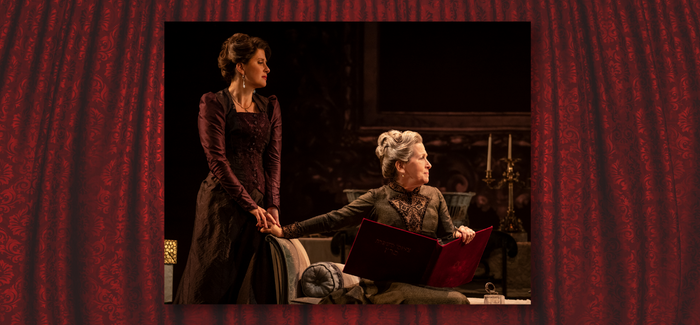 If this Jewish story of success followed by devastation seems familiar, Stoppard nevertheless invests his tale of memory, grief and love with an intimate, haunting beauty. The play is set largely in one room that changes to reflect the families' fortunes, from the warm, sepia-toned grandeur of bustling celebrations filled with relatives to a stark post-World War II scene with harsh lighting. Those who remain, whittled down to three, return to Vienna, look at the photo album and must contend with their guilt.
These scenes are intimate by design; this is Stoppard's most personal play, a fictional take, he has said, on his own Jewish history. The 85-year-old Tony- and Oscar-award winner, best-known for plays such as Travesties and Rosencrantz and Guildenstern Are Dead and for the screenplay to, among other films, Empire of the Sun, only discovered that he is Jewish 30 years ago, and that both sets of his grandparents had died in the Holocaust.
In Leopoldstadt, 6-year-old Leo escapes the Nazi regime in Vienna and finds refuge in England. A proxy for Stoppard, as a young adult, he can barely recall his Viennese relatives, let alone recognize them in photos—yet another tragic erasure for Jewish families already subsumed by loss.
---
Leah Finkelshteyn is senior editor at Hadassah Magazine.