Thessaloniki's Hidden Charms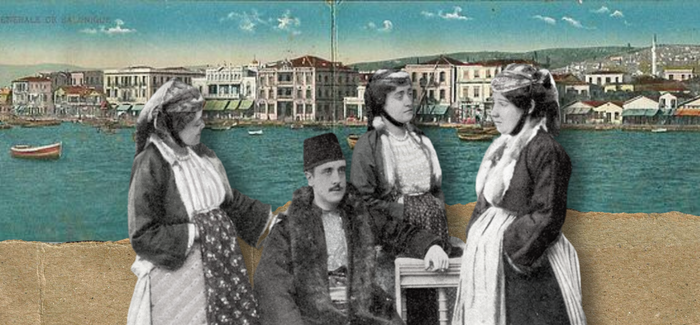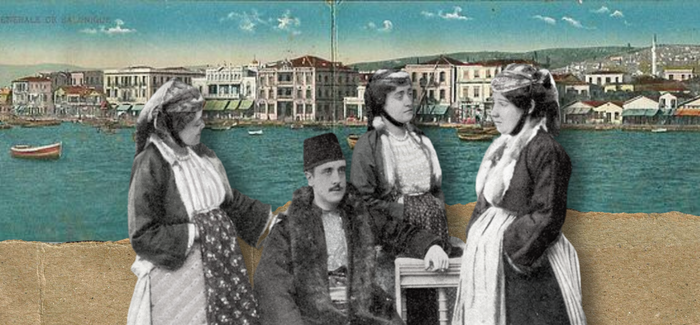 As darkness fell and the energy rose across Thessaloniki's Ladadika district, I finally understood the city's charms.
The fierce midday heat of summer had subsided when I stepped out of the Astoria Hotel, though the sun still hung low over the Thermaic Gulf on Greece's northeastern coast. A group of Orthodox Jewish men hustled off to Shabbat services at what locals refer to as the Bourla synagogue, named for the family of Thessaloniki's native son, Albert Bourla, Pfizer CEO and Genesis Prize winner. The Bourlas funded the sanctuary's restoration in 1978 after a massive earthquake.
On every corner, cafe tables were full of couples and families drinking frappés and Aperol spritzes or the pine-scented local wine called Retsina. Balloon sellers and troubadours strolled the cobblestone alleys, where children played outside well past dusk.
I had stumbled on those alleys by chance, tucked as they were into downtown Thessaloniki's postwar grid. Truth be told, neither the charm nor the history of Thessaloniki is evident at first glance. But both are abundant for those willing to explore.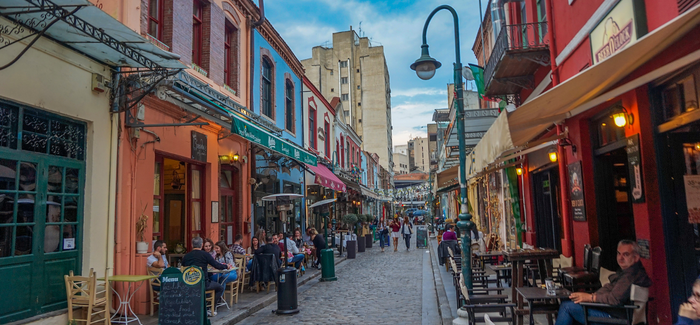 Greece's second-largest city and its cultural capital, long known to English speakers as Salonika, is a workaday port town enlivened by youthful energy from Aristotle University, named for the philosopher born nearby. (Mustafa Ataturk, the father of modern Turkey, is another native.)
Successive earthquakes and fires—notably the Great Fire of 1917—all but destroyed the ancient city that, in the half millennium preceding, had been the nexus of Sephardi Jewish civilization.
Here and there, fragments of Byzantium, from buildings to crumbling walls, are visible among the high-rises. Thessaloniki was founded in 315 BCE and takes its name from Thessalonike of Macedon, a sister of Alexander the Great. Shortly afterward, it became home to one of Europe's oldest Jewish communities, which included Saul of Tarsus, the Jewish disciple of Jesus who came to be known as St. Paul. Thessaloniki was an important outpost of the Roman Empire and the second-largest Byzantine city before falling to the Ottomans in the fifteenth century.
Beginning in the 1300s, Sephardi Jews fleeing the Iberian Inquisition found refuge in Ottoman lands. By the early 1500s, Thessaloniki's 15,000-plus Jews made it the world's only Jewish-majority city—and over successive centuries, its community was the undisputed center of Sephardi Jewish intellectual and social life.
Ladino was the language of the streets. Downtown Thessaloniki was full of Jewish businesses, and the city's cosmopolitanism became a magnet attracting Jewish intellectuals and thinkers from Bulgaria, Armenia and beyond.
That world did not end abruptly with the Holocaust, as in so many European Jewish communities. Rather, it dissipated through a series of events that began with the Great Fire—which destroyed the homes of at least 50,000 Jews, prompting migrations abroad—and continued with an influx of ethnic Greeks following the Greco-Turkish war, reducing the city's Jewish population share to around 20 percent. Nearly all Thessaloniki's remaining Jews at the time—around 56,000 on the eve of World War II—were deported and killed by the Nazis.
Many of the 1,000 or so who live there today gather at the reconstructed Bourla synagogue, formally called Yad Lezikaron and today Thessaloniki's only fully operational Jewish house of worship. The sanctuary's walls are inscribed in Greek, naming Thessaloniki's several dozen lost congregations and the dates of their founding, from the 1300s through World War I. Most names refer to the communities they left en route to Greece: Catalan, Sicilia, Calabria, Lisbon.
As night descended, I watched the lights shimmer across Thessaloniki's waterfront, barges glowing on the horizon. The sound of music at warehouse parties thumped from industrial buildings along the dock. Today's Thessaloniki would be unrecognizable to those who lived here in centuries past, I thought, but its energy remains unmistakable.

Thessaloniki's major sites are all within a 15-minute downtown walk near the waterfront. But walk carefully! Sidewalks are uneven and treacherous, and crosswalks and curb cuts are few.
The heart of Thessaloniki is Aristotle Square, a cafe-lined plaza that is the southern terminus of Aristotle Street, a wide esplanade lined with porticoed edifices and popular eateries. At night, the city's liveliest scene extends west from Aristotle to the cobblestoned Ladadika district, a tangle of Ottoman-era lanes thick with restaurants and bars.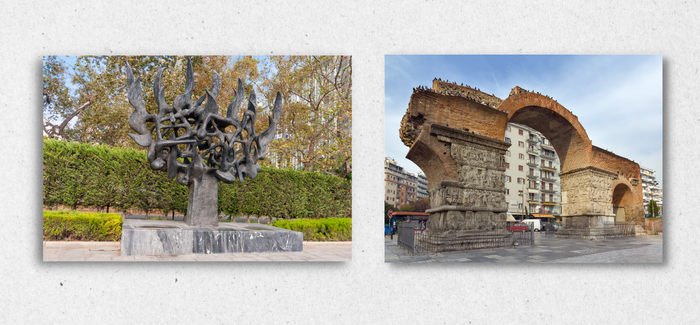 To the east of Aristotle Square stands the visual symbol of Thessaloniki—the White Tower, a Byzantine-era fortress rebuilt by the Ottomans in 1535. Nearby on Eleftherias Square, a Holocaust memorial sculpture, Menorah in Flames, was erected in 1997 on the site of a 1942 roundup of 9,000 Jewish men.
The city's Roman forum was excavated in the 1960s along with multiple baths, crumbling arches and a small theater used by gladiators. A short walk southeast is the Byzantine-era Arch of Galerius and Rotunda, fourth-century monuments named for that era's Roman emperor.
Fans of pre-ancient history should check out the Archaeological Museum of Thessaloniki, which displays artifacts dating to the Neolithic and Bronze Ages. The Museum of Byzantine Culture, meanwhile, is an enjoyable survey of a concept many find difficult to pin down: Were they Romans? Greek? The answer is, well, Byzantine.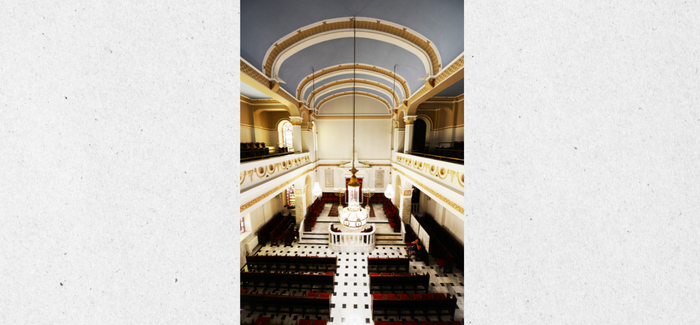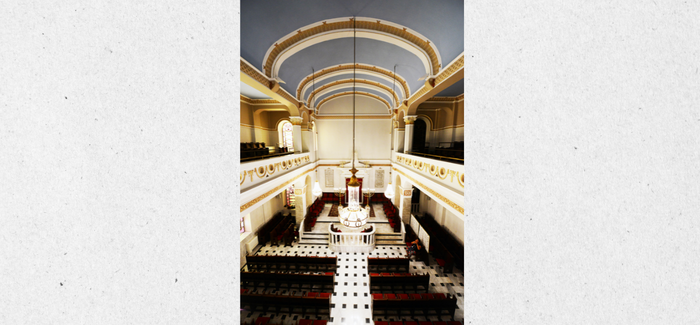 Some tombstones plundered from Thessaloniki's storied Jewish cemetery by Nazi occupiers are on view at the Jewish Museum of Thessaloniki, and some were transferred to the new and still active Jewish cemetery created after World War II. But the majority of the tombstones were used in the construction of new buildings, including Greek Orthodox churches, while Aristotle University was built upon the cemetery grounds. One ticket buys admission to the Jewish museum—whose collection also includes Ottoman-era ritual objects, household items and photographs—as well as to the only surviving prewar Jewish house of worship: Monasteri Synagogue, built in 1926 and now used only for special occasions. The yellow stucco façade of the building, named for Monastir, the birthplace of many of its congregants, incorporates Moorish-style arches.
The city's only full-time synagogue, Yad Lezikaron, offers daily worship in a sanctuary filled with poignant visual tributes to Thessaloniki's 600-year Sephardi community. Many Jewish visitors stay, as I did, at the Astoria Hotel, where Chabad conducts Ashkenazi services and organizes kosher food.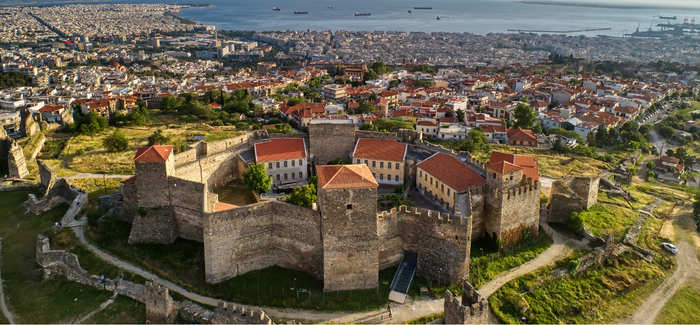 Thessaloniki's hilltop Old Town, while not as well preserved as those in many other European cities, is worth a visit for its castle ruins and views over the city to the Aegean Sea.
The historic Ottoman city of Kavala, 100 miles east of Thessaloniki, makes an excellent side trip. Sprawled across mountains overlooking a bay, with scenery reminiscent of the Amalfi Coast, Kavala boasts a beautifully preserved Old Town with a stunning variety of jewel-toned Ottoman buildings as well as a Roman aqueduct and Byzantine castle.
---
Hilary Danailova writes about travel, culture, politics and lifestyle for numerous publications.