The Mental Cost of War in 'Victorious'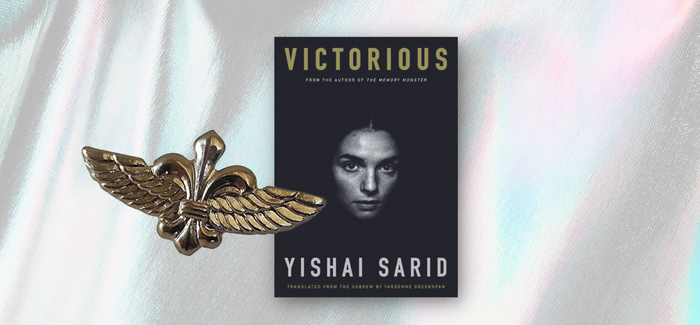 Victorious
By Yishai Sarid. Translated by Yardenne Greenspan (Restless Books)
At first blush, the set up for celebrated Israeli author Yishai Sarid's sixth novel, Victorious, seems like a cliché perfect for film or television. Abigail, a psychologist for the Israel Defense Forces, herself the daughter of a therapist, seduces a high-ranking army commander so that he will father a child with her. Despite the salacious opening, Victorious is a nuanced, thoughtful and even darkly humorous investigation of one of Israel's bedrock institutions—the IDF and compulsory military service.
Abigail is now a middle-aged single mom with a son, Shauli, who is preparing for the army. She has spent most of her career as a psychologist in the military, considered an expert in training the troops for time in captivity or pushing them to get over their fears of fighting and killing.
As she says when talking to the army chief of staff about one soldier she had treated, "I'd drained out the pus of doubt and fear with the scalpel of my words, and now he was clean."
Her therapist father, however, believes his daughter has betrayed her calling.
"The military is a totalitarian cohesion that erases the individual," he tells her, "and in our profession the individual is all that exists, and your loyalty toward them must be absolute. What are you hoping to achieve?"
With her own son joining an elite combat unit at a time when war appears imminent, will Abigail start questioning her focus on victory at all costs?
Sarid presents the dilemmas facing Abigail as well as other characters in thought-provoking asides as he examines the scars left on those who have gone through the military.
One of her patients, years later, remains traumatized by his battle experiences and blames those who sent him into combat, including Abigail and her therapist colleagues at the IDF. Abigail also keeps in with several former patients, including a male combat soldier who confesses, after years of therapy, the thrill he felt in killing and his attempts to recapture that feeling in post-army life. Indeed, he has harmed his wife and daughter in pursuit of the level of intensity he felt while in the army.
This is not Sarid's first novel critiquing aspects of Israeli society. The Memory Monster explored the impact of Holocaust memorial and memory on Israel's culture. Now, in Victorious, he examines the contradictions and moral ambivalence at the heart of his nation, tackling military service, PTSD, war and therapy to create a page-turner for the thinking reader.
---
Beth Kissileff is co-editor of Bound in the Bond of Life: Pittsburgh Writers Reflect on the Tree of Life Tragedy and author of the novel Questioning Return.