From Generation to Generation, Celebrating Hadassah at 100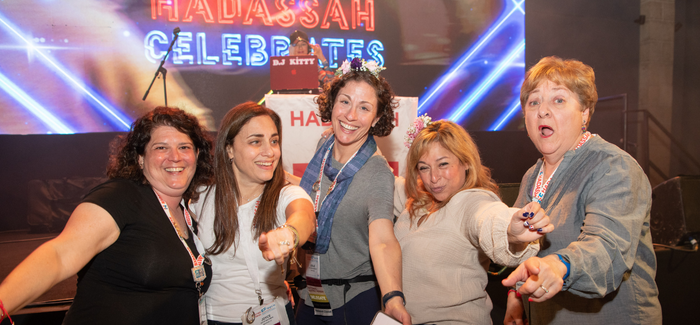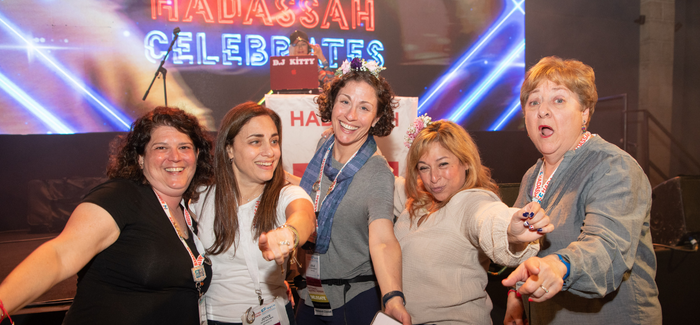 For some of its 350-plus attendees, Hadassah's 100th National Convention was a family affair. Several mothers and daughters came to Jerusalem together, as did at least one father-son pair. In many cases, Hadassah volunteering, leadership and philanthropy are family traditions.
Take Kimi and Miki Schulman. Kimi Schulman has been to many Hadassah conventions, including when she held leadership positions in the Florida Atlantic and New York regions. This time she came as national liaison for Evolve Hadassah, which was created to attract younger women to the organization.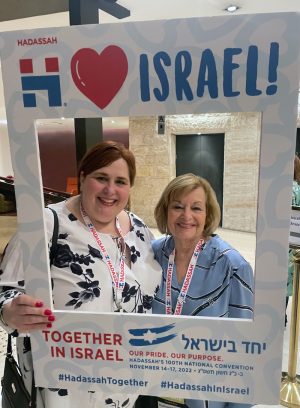 One important generational shift, she said, is that younger leaders such as herself—an operations manager at a high-end furniture company in Boca Raton, Fla.—are more likely to work full time than their Hadassah elders, but they're just as eager to be part of something bigger.
Despite her focus on her Evolve role, Schulman said that her most powerful moment at the convention was one shared with her mother, Miki, the chair of 360° of Healing, The Full Circle Campaign and a longtime national Hadassah leader.
---
READ MORE: Together in Israel for Hadassah's 100th National Convention
---
"At the pre-convention trip for the Society of Major Donors, my mother dedicated a special gift that our family has made in my father's memory," said Kimi Schulman, who herself has made repeat Founders-level donations. "L'dor v'dor, from generation to generation. My parents always instilled in me and my brothers…the importance of tzedakah."
For one Hadassah mother, bringing three of her four adult daughters was extremely meaningful. "We're happy to be here celebrating Hadassah's 100th Convention," said Hindea Markowicz of Toledo, Ohio, a former longtime chapter president.
"Hadassah is a part of who we are as a family," said Nina Friedman, one of Markowicz's daughters, who is a social worker and currently the membership vice president for Hadassah Chicago-North Shore.
Attending this convention together, said Friedman, was "a way for us to honor our mother for her dedication and commitment to Hadassah over the years, and remember our grandmother." Visiting Hadassah's hospitals and the Meir Shfeyah Youth Aliyah Village, she said, helped "remind us what we are working for."
For more coverage, including videos and a photo gallery, click here.
---
Erica Brody