Music and Art in the Barracks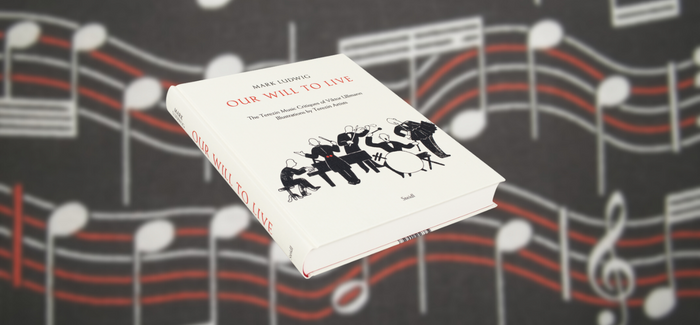 The figures huddle together in the darkness, Stars of David visible on their clothing. Some sit on the floor; others lean against walls. Their faces are haggard but focused, their gaze directed at an accordion player, who radiates light into the room.
Entertainment is a 1943 pen-and-ink drawing by Bedrich Fritta, an artist imprisoned at the Theresienstadt concentration camp, or Terezin in Czech. Known as a show camp and propaganda tool to hide the mass murder of Europe's Jewish population, it housed prominent Jews, musicians, artists, writers and actors. Still, starvation and disease contributed to the death of 33,000 at Terezin, located in present-day Czech Republic, and prisoners lived under the constant threat of deportation to extermination camps. Fritta himself died in Auschwitz.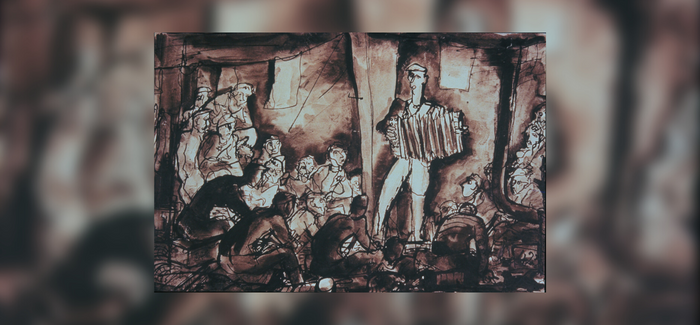 This drawing is one of many creative works—concert posters, musical compositions and more—in the art book Our Will to Live, edited by Mark Ludwig, founder of the Terezin Music Foundation. The imagery accompanies firsthand critiques of performances in the camps from composer, pianist and conductor Viktor Ullman, who was interned at Terezin and later murdered, at age 46, in Auschwitz.
"I wanted to provide the reader with the sense of just how special this cultural community was at Terezin," Ludwig said of Our Will to Live, the title taken from a quote from Ullman: "Our desire for culture was equal to our will to live."
The series of 26 critiques by Ullmann, who also wrote musical compositions and an opera while in the camp, serve as an entry point into Terezin.
"As you read these critiques," said Ludwig, "you feel the personal connection he had to so many of these gifted people. Like Virgil, the guide in the Divine Comedy, he takes the reader into the various stages of hell and purgatory."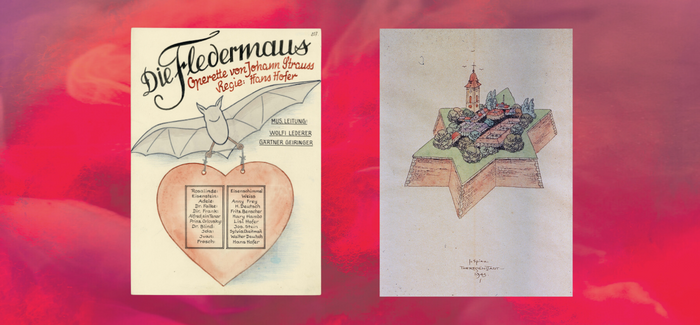 Initially, concerts and events were held in secret, in the barracks' attics and basements, as depicted by Fritta. As more musicians and artists arrived, sometimes smuggling in instruments, the Nazis permitted concerts, theater, opera, lectures and even sporting events.
Ullmann's review of the Terezin production of Die Fledermaus, a comic operetta by Johann Strauss filled with drunken antics, is suffused with the irony of performing the piece: "We in Theresienstadt look with a certain amount of disillusionment at this world, whose main supporters often sway back and forth and who are perpetually more or less tipsy."
Before getting onto a boxcar going east, he left his manuscripts and compositions at the Terezin library.
Musical tracks from Our Will to Live and information about events based on the book are available here.
"This is music of a higher order," Ludwig said. "And it has its place just on its own merit, divorced from the tragic fate of its composers."
---
Alexandra Lapkin Schwank