Empowering Jewish Teens to Support Each Other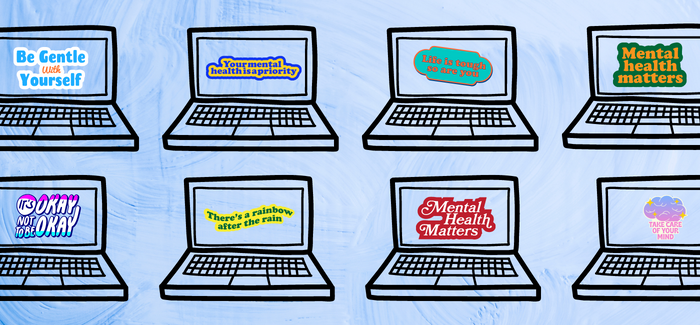 Like most teens, Mia Finestone spends much of her time texting friends about the minutiae of her daily life. But at least twice a month, she sets her phone aside, opens her laptop and gets ready for more serious talk. Color-coded messages soon glow on a dashboard, marked blue for sadness or depression, gray for anxiety, pink for relationships, orange for family issues and green for posts mentioning self-harm.
"I had a major anxiety attack last night," one message marked gray read.
"I talked to this girl but she's giving me mixed signals," read another marked pink.
Behind anonymous, often silly usernames—"fluffy computer" is one example—teens on the Teen Talk App share their deepest worries around relationships, college, self-image and other concerns. Launched in 2018, the free mental health platform for ages 13 to 19 is funded and sponsored through Jewish Big Brothers Big Sisters of Los Angeles. The app is among a roster of peer-to-peer initiatives launched by various Jewish organizations throughout the United States to engage young people wrestling with emotional challenges.
"Young people just want to be heard," said Finestone, a junior at Jewish Community High School in San Francisco and one of about 140 teen advisers on Teen Talk. "They feel like people around them, their friends or teachers or peers, won't believe them or will just brush them off. People are coming to Teen Talk because they think it's the only place to go."
Life on the precipice of adulthood can be fraught with loneliness and anxiety about the future. According to several reports, rates of youth mental health issues, including anxiety and eating disorders, have been climbing for over 10 years. In 2021, the United States Surgeon General issued an advisory on youth mental health, citing a rise in depression and suicidal ideation among adolescents and young adults since 2009.
The loss, fears and isolation experienced during the pandemic only magnified what is being called a mental health crisis by health care professionals. Indeed, according to the recently released 2021 survey by the Centers for Disease Control and Prevention, in the midst of the pandemic, 44 percent of high school students reported that they felt persistently sad or hopeless in the past year.
Jewish organizations, including Jewish Big Brothers Big Sisters, the Jewish Federations of North America (JFNA) and others, have responded to the crisis with programs that empower teens to help each other, creating tools that foster resilience and empathy while acting as first steps for those who need professional care. Many of these programs use social media—often lambasted as a space riddled with jibes, trolling and even the cause of mental health struggles—as a vehicle for positive messaging and a portal for teens to give and receive help.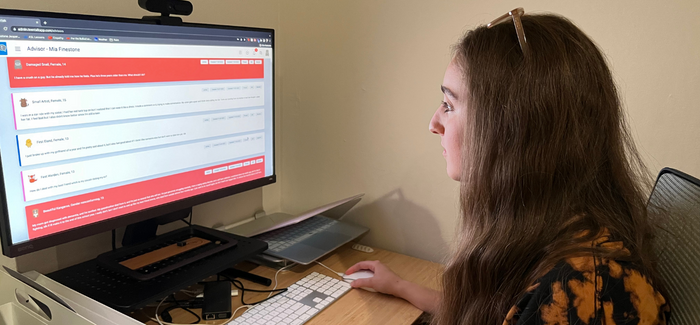 When 16-year-old Finestone signs in for her hourlong shift, five posts typically await her attention. Live interaction is limited to 5 to 10 pm PT every day, seven days a week, but teens needing help can post at any time. Conversations often switch among different teen advisers, who, like the users, are a diverse group—young Jews and non-Jews from varied socioeconomic backgrounds and with differing gender identities and life experiences.
Like all Teen Talk advisers, Finestone had to go through an extensive interview process as well as a 50-hour training course given by licensed mental health professionals from Jewish Big Brothers Big Sisters. The training focuses on understanding bias, crisis intervention and communication skills, teaching young volunteers to respond to queries, from asking open-ended questions to providing resources for those who need professional care and, if appropriate, encouraging those in need to seek help from a trusted adult.
Finestone shared an example from a recent pink post (like all advisers, she uses a pseudonym, Abby, on the app):
User, Female, 15: My boyfriend and I have a good relationship. We've been dating for about a month now, but he has a problem with conversation. He won't talk to me and he's often really quiet with me.… What should I do? How can I get him to start talking to me?
Finestone: Hi there, I'm Abby. I'm sorry you feel like you are having a problem talking with your boyfriend…. I think it is important that he realizes that him not opening up really affects how you feel. When I feel like someone isn't opening open to me like I wish they would, I always try to initiate the conversation because sometimes it is hard for others to start the conversation, especially if it is emotionally difficult. How would you feel about trying to talk to him or starting a conversation yourself?
About 150 teens from around the country connect to the app each day to vent about school or friends—the number one topic on the app is relationships—but others reveal more serious situations. If a post mentions thoughts of suicide, it glows red on Finestone's screen, and she immediately responds with, "Thank you for reaching out. Before I start, I need to make sure you're safe."
---
READ MORE: "Finding Strength in the Little Jewish Girl I Once Was" is the winning essay of the 2022 Hadassah Magazine and jGirls+ Magazine teen essay contest.
---
A licensed mental health professional monitors conversations in real-time; red-coded conversations are a priority for these supervisors who give suggestions to advisers through a separate chat feature. If a user needs to be connected with a crisis line, the supervisor will communicate with the user through a direct message.
Some Teen Talk teen advisers volunteer because they both want to help peers and learn how to be better listeners. "I wanted to do it not only to help the users on the app but also because I know it's really easy to apply those skills [of reflective listening] in my own life," said Finestone.
Others volunteer because they have personal experience coping with mental health challenges. "In training, I learned terms for how I felt for the first time," said Cloe Robinson, a volunteer who lives in Los Angeles. "I learned about healthy coping skills, about therapy, counseling, about how important it was to reach out, no matter how small I felt my own problems were….
"Through Teen Talk, I realized it was O.K. to need help, and that communication was healthy," she added.
Adolescents who are otherwise well-adjusted often reveal anxiety about social dynamics, getting into a college of their choice or meeting parents' expectations, said Kendra Singer, the Los Angeles-based program director of Teen Talk. A licensed marriage and family therapist, she also oversees the program's supervisors.
"Even the kids who don't seem like they're struggling are," said Singer, who is the mother of two teenage boys. "We see it on the app all the time."
While ideally being part of a Jewish community conveys a sense of belonging, and with established youth groups like the Reform movement's NFTY, Young Judaea, BBYO and others creating forums for teen engagement, even those Jewish teens who are connected are still vulnerable to loneliness and anxiety.
At the Blue Dove Foundation, an Atlanta-based nonprofit that focuses on mental health and addiction issues in the Jewish community, 17-year-old intern Lili Stadler proposed a survey in 2020 to see how local teens were coping during the pandemic. The online survey attracted 154 responses; about half attended a Jewish high school. Eighty-nine percent reported feeling stressed or anxious in the past six months. Half said they had "elongated periods of feeling hopelessness and/or intense sadness," and one in five reported experiencing eating disorders.
When asked what would worry them most about reaching out for help, teens often said they didn't want to burden anyone with their problems or let family or friends know they were struggling. Yet when asked whom they would trust most with their mental health, half said a friend. Only 20 percent answered a parent.
One positive aspect of the survey was the willingness of teens to respond, said Gabby Spatt, CEO of Blue Dove.
"Today, younger people are much more in touch with their feelings and emotions," she said.
Even if they're willing to open up, teens and young adults aren't always sure what to do if a friend reveals emotional struggles. That's why the BeWell Initiative, a new partnership between JFNA and the Network of Jewish Human Service Agencies to address wellness and mental health among this cohort, provides Teen Mental Health First Aid. The six-hour training course, a program of the National Council for Mental Wellbeing that JFNA has infused with Jewish values, teaches participants to spot signs of a mental health concern—such as a decline in enthusiasm or previous interests or changes in behavior—as well as ways to provide support.
"My ultimate goal is that every teen in their community—Jewish and not Jewish—feels supported and has the education and resources they need," said Jillian Feiger, director of Jewish student connection and Israel study tour at JewishColorado, the JFNA agency for the state of Colorado, which served as a pilot site for BeWell.
BeWell, for ages 12 to 26, serves as an umbrella program for educating teens, young adults, caregivers, parents and Jewish youth professionals. Teen Mental Health First Aid was rolled out in summer 2022 at camps and youth groups and then at Hillels and day schools. Other training supports adults who work with young people. The initiative also organizes "Resiliency Roundtables," bringing together stakeholders locally and nationally to collaborate and raise awareness.
The initiative's programming stresses that teens can support each other, but also makes sure participants realize that they aren't responsible for resolving a peer's serious mental health challenges.
"Taking care of each other is such a huge Jewish value," said Beth Lipschutz, BeWell's wellness coordinator at JFNA. "We're teaching teens to look out for their peers, to ask questions, to listen, to help get them to an adult."
Other programs similarly use Jewish values to help guide conversations around mental health. Tikkun olam, repairing the world, is what Chloé Nudelman said drew her to an internship with HereNow, a teen-led mental health initiative of The Jewish Board of Family and Children's Services in New York City, with support from UJA-Federation of New York. The 17-year-old contributed to a guide for Jewish teens entitled, "What the Adults Aren't Teaching Us About Mental Health." It includes advice on how to communicate feelings, seek help and focus on self-care.
That's just one example of what HereNow has called its "psychoeducational" approach. The program aims to build wellness and resilience through in-person events at New York City synagogues, youth groups, day schools and camps as well through an app and articles written by teens posted on websites in the 70 Faces Media group, such as MyJewishLearning.com or Kveller.
For example, Nudelman wrote an article about politely but firmly creating boundaries in relationships—whether with a romantic partner, co-worker or friend.
"When you are assertive in what you want and don't want, and are clear in your communication, you are helping to bolster your self-esteem," Nudelman wrote. "When you call the shots in your own life, you know you are worth something, and you tell others that you are valuable."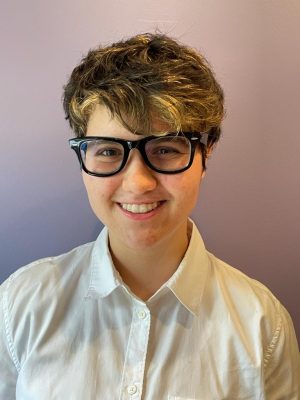 In other articles, teens have shared advice about test anxiety, communicating with parents and how to just "drop everything and breathe."
Nudelman, who lives in New York City and is on the HereNow teen executive committee, said teens don't often "have a space where we can speak about what's going on in our lives, honestly, and to help others." She is also working on a HereNow podcast, slated to be launched this year.
In Pittsburgh, UpStreet makes the peer-to-peer connection even more personal. The program, sponsored by Jewish Family and Community Services and funded by the Jewish Healthcare Foundation, trains teen mentors to contact their mentees twice a week for at least a year through a texting app that is monitored by professionals. UpStreet, for ages 12 to 22, also offers online chats with therapists and free one-on-one therapy.
The mentor relationship can be especially powerful for young people who feel isolated or have social anxiety, said Erin Barr, a social worker and UpStreet clinical coordinator.
"Getting messages from a peer makes you feel included," she said. "There's someone who genuinely cares about what happened in your day."
And then there are teens who take a direct route in posting online experiences based on kindness and understanding, creating pages on popular social media networks that help others gain emotional literacy.
In June 2021, Zach Gottlieb of Los Angeles launched an Instagram feed called Talk with Zach to encourage peers to be more open about their emotions. He had just spent a year attending a new school remotely and was still wrestling with the loss of his grandfather, who died of heart failure just before pandemic shutdowns began. He felt ready to talk about his feelings—and to listen to those who needed to unload.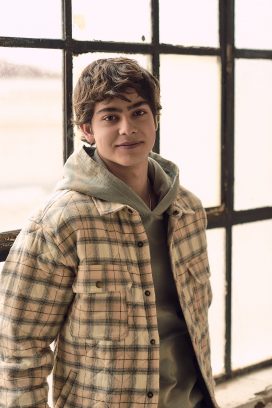 "I was hoping to reach as many teens as possible and have some impact," said Gottlieb, now 17. "I don't think my expectations were super high because I thought a lot of people might not be receptive to this."
The response was better than he imagined. Over the past year and a half, Gottlieb, whose mother is writer and psychotherapist Lori Gottlieb, author of the best-selling Maybe You Should Talk to Someone, has amassed 5,000 followers on Instagram and created a program for teen "ambassadors" from around the world who research topics and post on the site.
"We are teenagers who think we should talk more…" his Talk with Zach Instagram profile says. "We can't change what we don't talk about."
Among his video posts is a conversation with experts from the Semel Institute for Neuroscience and Human Behavior at the University of California Los Angeles about coping during Covid and a chat with other teens about why guys don't like to talk about their feelings. On his website, teen-written blog posts call out the falseness of social media ("Instagram vs My Body") and share personal pain ("I'm Not Too Old to Be Upset About My Parents' Divorce").
"People should know that our generation really wants to create a better world and to have an impact to change the culture for the better," he said. "We want to talk about real life because that makes us healthier people individually and in society."
Peer-to-Peer Connections
Teen Talk App teentalkapp.com
The Blue Dove Foundation thebluedovefoundation.org
HereNow project projectherenow.org
BeWell Initiative jewishtogether.org/bewell
UpStreet upstreetpgh.org
Talk With Zach talkwithzachofficial.com
For those who need immediate help, call or text 988, the new number for the national Suicide & Crisis Lifeline.
---
Michele Cohen Marill is an Atlanta-based health journalist.