Defiant Daffodils Memorialize Children of the Holocaust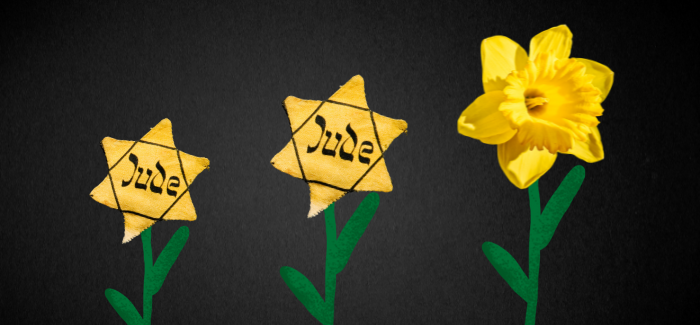 Driving down a road in suburban Atlanta one spring day almost 13 years ago, Andrea Videlefsky noticed some daffodils in bloom. The bright yellow flowers, a harbinger of warming temperatures, gave her an idea.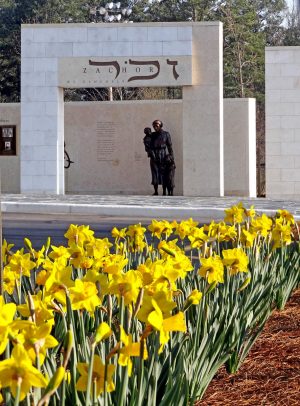 Videlefsky, founder and president of Am Yisrael Chai, a Holocaust education and genocide awareness nonprofit in Atlanta, had been searching for a way to reach tweens, teens and young adults. The daffodils, with their six-petal yellow blooms, reminded her of the yellow Stars of David that Jews were forced to wear during the Holocaust.
"From that moment, I looked at daffodils in a different way," Videlefsky said. She and her organization began to develop what she calls "an engaging, action-oriented project that would educate and inspire young people."
Since 2010, teen ambassadors and other volunteers with the Daffodil Project have fundraised and helped to plant 758,000 bulbs in 372 locations worldwide—halfway to completing the goal of planting 1.5 million, the number of Jewish children who died in the Holocaust.
Memorial daffodil gardens now bloom every spring at schools, colleges, synagogues, churches, parks and community centers in the United States and abroad. In Oswiecim, Poland, the location of the Auschwitz concentration camp, daffodils now line the site of a destroyed synagogue, while in Yaotsu, Japan, they appear on the Hill of Humanity—a memorial for local son Chiune Sugihara, the Japanese consul in Lithuania who issued thousands of life-saving visas to Jews during the Holocaust.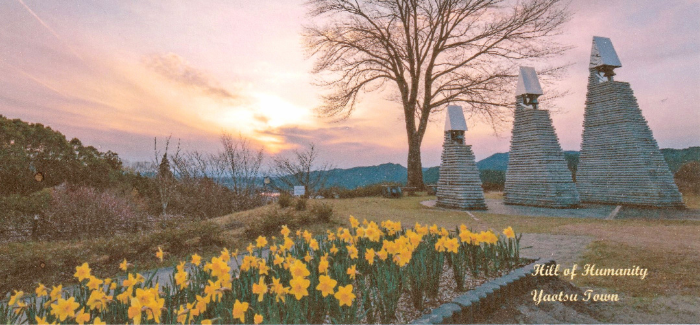 Beyond the gardens, the project sponsors a twinning research initiative for bar and bat mitzvah students that pairs each one with a child victim of the Holocaust. And each January, in observance of International Holocaust Remembrance Day, Am Yisrael Chai hosts an event in Atlanta featuring a survivor as the primary speaker. (This year, Toronto resident and survivor Nate Leipciger will take part virtually.) In spring, an annual 5K Daffodil Dash/Walk supports young victims of more recent genocides, such as in Darfur, South Sudan and Rwanda.
"We encourage people to take the message of the Holocaust and bring it to today's world," Videlefsky said, "whether it's to prevent bullying in schools or to become aware of antisemitism, hatred and prejudice."
---
Alexandra Lapkin Schwank