Meet the Woman at the Forefront of Turning Israel Green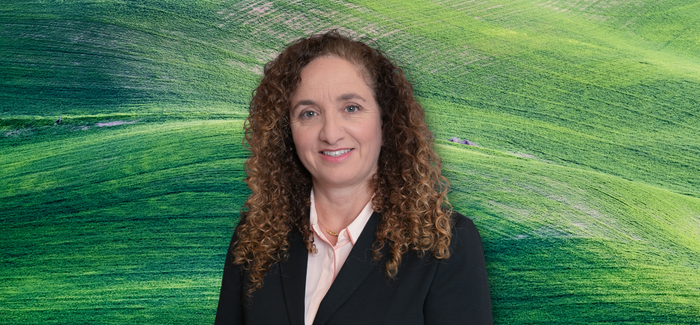 For most of her adult life, Galit Cohen has been dedicated to improving Israel's environment. Currently serving as director general of the country's Ministry of Environmental Protection, Cohen has been one of the driving forces behind the country's environmental policies, leading efforts to help Israel become more sustainable and ecologically aware for more than 20 years.
With degrees in earth sciences and geography, including a specialization in environmental policy and management, Cohen, 53, a resident of Jerusalem, held a variety of roles in the ministry before being tapped to head it by Tamar Zandberg, the former environmental protection minister.
Her education, expertise and experience have allowed her to champion some of the country's most far-reaching internal environmental policies. Some of her accomplishments include introducing quality-of-life indicators to help guide the government in its decision-making process on ecological policies and initiating projects to protect and rehabilitate the country's natural resources and environment, including tackling cliff erosion along the Mediterranean coastline.
Cohen has also been at the forefront of Israel's environmental diplomacy, showcasing globally the country's research, innovation and technology in the field of climate change. She was a key figure in the country's delegation to the United Nations Climate Change Conference, COP27, held in November in Sharm el-Sheikh, Egypt. This interview has been edited for brevity and clarity.
What were Israel's main goals at COP27?
We decided to focus on adaptation [to climate change] because of the location of the conference and the challenges this region faces. We prepared a climate risk map with geographical data about the risks facing Israel and how they impact people, in order to create a one-step tool for government decision-making and priorities. We shared this information and our methodology with neighboring countries, which face similar challenges.
Another of our goals was to share Israeli innovation and technology with the entire world, especially renewable energy, solar storage, water shortage and agricultural solutions. For the first time, we decided to have an Israel pavilion and held 38 professional events there.
Did Israel achieve its goals at the conference?
At the summit, we focused on issues such as protecting the coral reefs in the Red Sea, which we share with Egypt, Jordan and Saudi Arabia, and on areas such as water treatment and recycling, agriculture and food security solutions, desert-tech and the mitigation of greenhouse gas emissions. We also signed a declaration of intent with Jordan on the [ecological restoration and protection] of the Jordan River and a memorandum of understanding with them to share water and energy resources.
What do you see as Israel's biggest environmental challenges?
The most critical challenge is waste management. Most of our waste goes into landfill sites, which is bad. We know what needs to be done—we would like to see landfill reduced to 20 percent of all waste rather than the current 80 percent. To do this, we need to separate the waste and establish a recycling facility in Israel. What we really need here is a new law to make this a priority [as only minimal and optional recycling currently exists].
What are Israel's greatest ecological achievements in recent years?
The reduction of air pollution caused by industry. There are still some challenges with public transportation and industrial waste fires, but overall, we have reduced air pollution in Israel. We could not have achieved this without the Clean Air Law that passed in 2008.
Has there been a change in how environmental issues are viewed in Israel?
Over the years, I have seen a change, with environmental issues becoming more a part of the political agenda and public awareness.
Now, with the climate crisis, everybody understands that it's here to stay and we have to deal with this—we all need to make some hard decisions.
---
Ruth Marks Eglash is a Jerusalem-based veteran journalist who writes for multiple outlets.