How to Make Jews of Color Feel Comfortable in Jewish Spaces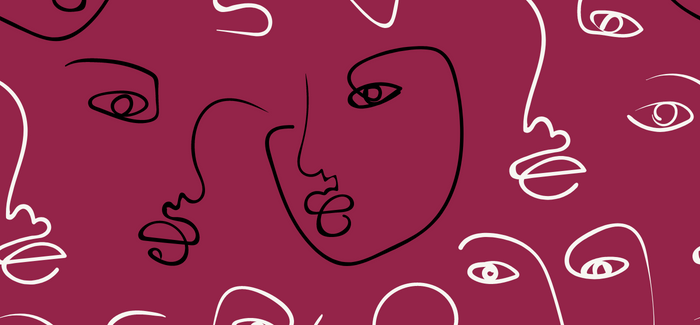 Award-winning journalist, radio host and author Celeste Headlee is often approached to discuss bias, discrimination and how to communicate about potentially difficult subjects. Her TEDx talk "10 Ways to Have a Better Conversation" went viral and has been viewed over 34 million times. In her latest book, Speaking of Race, she draws on research on bias and communications to give practical advice on how to navigate the hard discussions that crop up around our racial divisions.
---
VIRTUAL EVENT: Join us on Thursday, March 16 at 7 PM ET as Hadassah Magazine Executive Editor Lisa Hostein moderates a discussion that will explore issues of identity and belonging that have motivated a growing number of Jewish women of color to write about their experiences. Panelists include Celeste Headlee, author of Speaking of Race: Why Everybody Needs to Talk About Racism—and How to Do It; Samira K. Mehta, author of The Racism of People Who Love You; and Emily Bowen Cohen, whose graphic novel for children, Two Tribes, will be published this fall. Register here.
---
Headlee, who lives in the Washington, D.C., area, offered via email a few suggestions, edited for brevity, for making Jews of color feel welcome in Jewish spaces.
What are some common issues that Jews of color experience in synagogue?
One is that people don't look at you when you go into the synagogue. They're avoiding eye contact. That's partly because people are afraid to get into a conversation that might involve race. But it exacerbates the problem in that it makes that person of color feel othered and not welcomed.
Another is asking "What brings you here?" As though it's odd that you're in a synagogue, or that you don't belong there. Any question that implies in any way that that person does not belong there or doesn't know what they're doing is probably a question that is not inclusive.
What's the best way to apologize if one's behavior or words are seen as insensitive?
This is a great question. One of the reasons it's so great is that you will make mistakes. There is no way that any of us can know everything there is to know about other cultures, so at some point we're going to stick our toe over the wrong line.
The number one thing to do is make no excuses. Simply say, "I'm sorry," without justification, without an explanation.
---
READ MORE: Essential Reads About Women of Color Navigating Jewish Identity
---
Even if all they do is give you a look, you can say, "By the look on your face it sounds like I said the wrong thing. I'm so sorry if that's true."
The next thing is to identify what it is that you said wrong, if you know what it is. Then ask for and welcome any feedback to help you understand how to avoid such errors in the future.
---
Diane Cole is the author of a memoir, After Great Pain: A New Life Emerges, and writes for The Wall Street Journal, The Washington Post and other publications.