Become a Hadassah Ambassador This Passover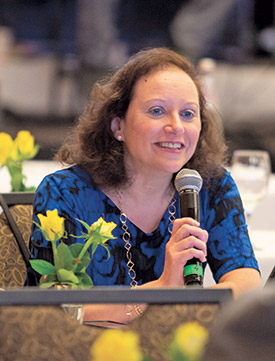 One of my favorite moments during my family's Pesach seders is when we all sing Nurit Hirsch and Ehud Manor's famous rendition of "Bashana Haba'ah" after we finish retelling the story of Exodus. It is a joyous moment, shared by many Jews throughout the world, acknowledging that the forming of the modern, Jewish and democratic State of Israel is to be celebrated at the same time as we remember our ancestors' journey. In my family, this often leads to recounting our many travels and interactions with Israel before and after it became a new nation.
This year, Hadassah will be celebrating Israel's 75th anniversary throughout every state in America and in many countries around the world. As an unabashed Zionist, I am extremely proud of Hadassah's long and unique history in advancing Zionism, Jewish values and the infrastructure of our beloved Israel. Yet I am deeply respectful of those who struggle with how to support Israel and who find Zionism itself to be a difficult topic.
At Hadassah, we're striving to be both a bold and a safe place, one that is inclusive and fosters open conversations—even when they aren't easy—across generations, political outlooks and idealism about what Israel can and should be today. This makes Hadassah truly unique and relevant in 2023.
Hadassah's organizational design of inclusivity and respect for every person's opinion traces back to what we learned from our founder, Henrietta Szold. Decades before Israel's independence, she defined Zionism as "Jewish hope, aspiration, dream, prayer made practical."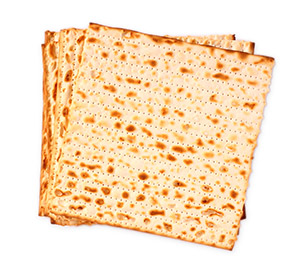 Today's scientific breakthroughs at the Hadassah Medical Organization are directly connected to hundreds of successful events held in support of its work. The long list of advocacy successes to combat antisemitism, promote women's health equity and support Israel could not have occurred without members, associates and donors throughout our country. In addition, thousands of young Israelis have been given a new lease on life in Hadassah's youth villages. And 2023 marks the 100th anniversary of the Hadassah-supported Meir Shfeyah Youth Aliyah Village.
This year, as you welcome relatives, friends and, perhaps, the stranger to your seder table, I am asking you to be an ambassador for Hadassah. Invite your guests to become members—information on how they can do so is available here—and to join us in signifying Israel's 75th anniversary by placing an additional piece of matzah on your table, a "Matzah of Celebration."
As you explain its presence, take a moment to share your personal Hadassah story, the inspiring impact of supporting this work and the importance of others adding their time, talent and treasure to make sure it continues.
Wishing you a joyous Passover season.