Claiming the Director's Chair in Israel

In one moving scene in the critically acclaimed Cinema Sabaya, Nasrin, a middle-aged Israeli Arab lawyer, presents a brief film she created about her husband trimming his toenails. She then opens up about the difficulties in their relationship.
"He is constantly preoccupied with money and finances. He's forgotten about romance," she tells the seven Jewish and Israeli Arab women seated with her in a circle in their filmmaking workshop.
"Remind him," advises 73-year-old grandmother Awatef.
"Why do I always have to make an effort?" Nasrin asks. "He should, too." The discussion then meanders from marriage to the difficulties of divorce in traditional Muslim and Jewish communities.
Hailed as a feature film about "conversation and compassion" by The New York Times, Cinema Sabaya is set largely in one small room in a community center in Hadera, in northern Israel, where the women share footage that they have taken as part of the exercises assigned by Rona, their teacher.
As the story unfolds, the women—among them are also a librarian, a recent university graduate and stay-at-home mothers—gradually explore their cultural and religious differences as well as what unifies them as women, mothers, daughters and wives.
"Via their personal stories, we get a wider picture of women in Israel and a picture, a facet, of Israeli society," said Orit Fouks Rotem, who wrote and directed the film.
In 2022, Fouks Rotem's feature debut won five Ophir Awards, Israel's equivalent to the Academy Awards, including best picture and best director. Cinema Sabaya, which will be available for streaming in the United States in June, was also Israel's official submission to the 95th Academy Awards, held earlier this year.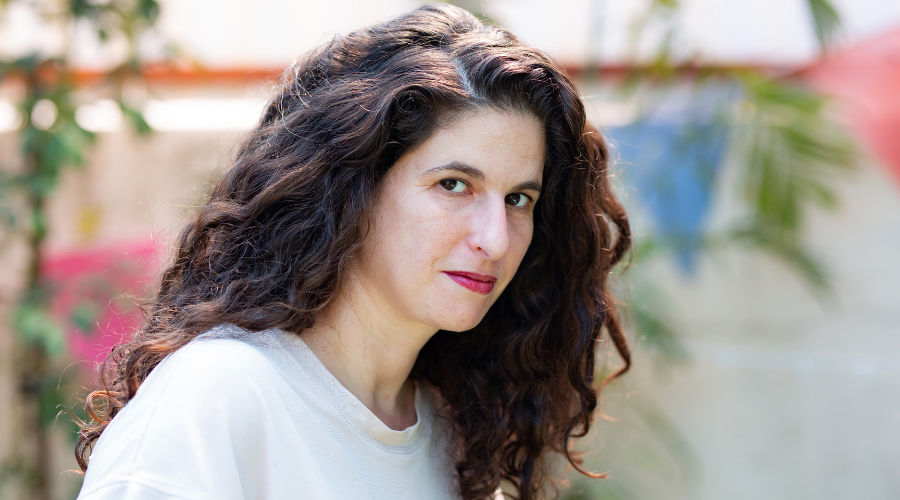 It is one of several recent award-winning films that testify to the significant strides that women have made in the Israeli film industry. Where once men made up the lion's share of positions behind the camera, Israeli women are now sitting in the director's chair in increasing numbers, helming productions from documentaries to feature films with large budgets.
"In the past 20 years, there has been a flourishing of movies made by female Israeli directors," said Yaara Ozery, a Ph.D. student and lecturer at The Steve Tisch School of Film and Television at Tel Aviv University, whose research focuses on Israeli women in cinema in the 21st century. "They are attaining success also internationally, in well-known film festivals such as Sundance, Venice, Tribeca and Toronto."
In addition to Cinema Sabaya, such films include Asia, directed by Ruthy Pribar, whose plot follows a struggling single mother, and Savoy, from Zohar Wagner, which tells the story of a woman who was taken hostage in a 1975 terrorist attack at a Tel Aviv hotel. They join a roster of groundbreaking women-helmed films from the past two decades, among them haredi director Rama Burshtein's debut, Fill the Void, and the dark comedy Zero Motivation, directed by Talya Lavie.
While many movies made in Israel describe the military experience or have broader national themes, the narratives women bring to the screen are largely "more personal and biographical," noted Eyal Boers, head of the film and television track at Ariel University's Moskowitz School of Communication and former chairman of the Israel Film Council.
---

Missed our webinar? Watch the recording here.

---
These films address the complex problems, desires and hopes particular to women, said Ozery. They focus on "women's solidarity and women's trauma."
In an interview at a Tel Aviv coffee shop in January, Fouks Rotem explained that she made a movie centered on women's lives because she connects with that world. Indeed, in Cinema Sabaya, all the male characters have only minor roles and are largely relegated to the background.
The Hadera-born director mined her personal experiences for inspiration. Her mother, Revital Fouks, who serves as the adviser to the Hadera mayor on women's issues, had participated in a workshop that taught photography to Jewish and Arab women. When Fouks Rotem heard about the class, it planted the seed of an idea for a film.
Fouks Rotem researched her vision by teaching videography classes to women in the mixed Arab-Jewish city of Akko and at Givat Haviva's Jewish-Arab Center for Peace, an education center in northern Israel that promotes reconciliation between the two populations.
"The women I met during these classes and the stories I heard inspired my movie," she said.
But it took nearly eight years to make Cinema Sabaya. Fouks Rotem postponed filming after she became pregnant with her and her husband's second child. Nine months after giving birth to her son (she also has a daughter), she shot the movie in a 12-day blitz.
"It was terrible," she said. "I hired a full-time nanny who earned more than I did. It was very hard mentally to cope with the situation. I slept in the living room the whole time we shot the movie, because my son cried at night, so I didn't sleep well."
Smadar Zamir's 2020 documentary, In the Director's Chair Sits a Woman, delves into the very challenges faced by Fouks Rotem and her peers. Through a series of monologues, 26 women—including Lavie and Burshtein—reveal the sacrifices they have made to pursue a career in film.
Also featured is Dina Zvi-Riklis, director and writer of Three Mothers and the shorts Look Out and The Ambassador's Wife, among others, who opens up about the lack of female mentors in the industry.
"There was no surrounding support," she says in the documentary. "You couldn't call another female director and say: 'Listen, give me a couple of tips.… How should I do this? Should I insist on that?' There was no dialogue because there was no one with whom [to talk]. There were only men."
Still other directors share in the documentary the difficulties they had in funding their projects; gaining access to what some of the women call the "men's-only club" in which movie deals are "made at urinals"; the struggle to balance career and motherhood; and how men in the field find it hard to take directions from a woman.
"As we worked on the documentary, we realized that the role models reach beyond the cinema industry and talk about the experience of being a woman in a man's world," Zamir, the film's director, said in an interview. "This documentary about female directors specifically became a metaphor for women being guests in the world of men."
While gender inequities in the industry remain a challenge, directors and researchers do acknowledge significant gains. According to a 2021 report from the Adva Center, a think tank that tracks social and economic development in Israel, women directed 21 percent of the feature films released in Israel between 2013 and 2018, the most recent years studied by the center. The number represents a substantial increase from the mere 7 percent of films made by women between 1948 and 2000.
The change is attributed in part to the allocation of state funds to more female-helmed projects. (Israeli filmmaking—documentaries in particular—is dependent on government subsidies.) In addition, lobbying by the Women in Film and Television Forum plus the New Cinema Law, which was enacted in 1999 and seeks to regulate public funding, ensures that the committees that select film projects reflect Israel's diverse communities.
The committees today include Mizrahim, Israeli Arabs, haredi Jews and others previously not represented and are "more or less balanced" between men and women, according to Lior Elefant, the main author of the Adva report.
Nevertheless, the report noted that "In the world of mainstream cinema, the masculine narrative is still very much the norm and men's stories are far more likely to be perceived as universal, whilst women's stories are still perceived as a cinematic niche." Still, a woman in the director's chair has become more common. And these filmmakers themselves belong to a wide swath of Israeli society and bring their particular perspectives to their projects, said Boers of Ariel University.
"How does a woman experience military service?" he said. "How does a woman experience Orthodox society that expects you to marry your sister's husband in case your sister dies?"
The movies that Boers referenced are, respectively, Lavie's dark comedy Zero Motivation, a bona fide hit internationally, and Burshtein's Fill the Void. Other influential and distinctive women-made movies of the last 10 years include the late Ronit Elkabetz's Gett: The Trial of Viviane Amsalem and In Between by Maysaloun Hamoud, an Israeli Arab.
Burshtein is widely regarded as the first director to bring the haredi woman's perspective to the big screen. Fill the Void, which won seven Ophir Awards in 2013, including for best director, tells the story of 18-year-old Shira Mendelman being pressured by her mother to marry her older brother-in-law after her sister dies in childbirth.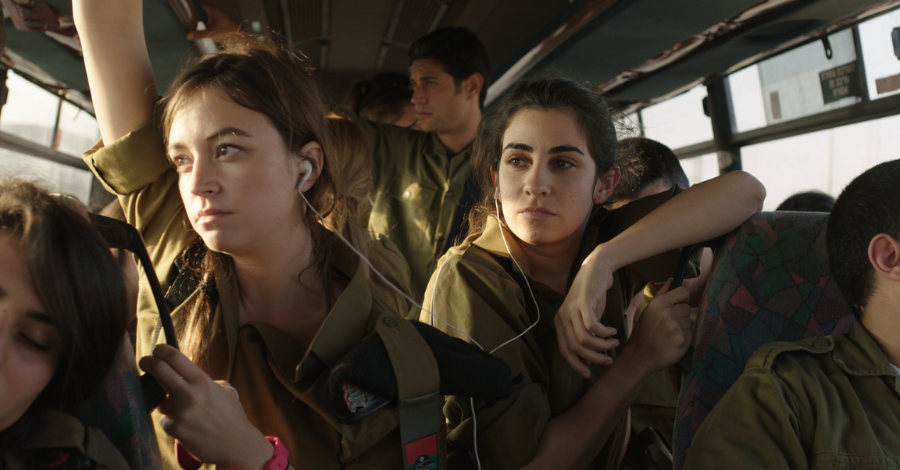 Her second film, the 2016 romantic comedy The Wedding Plan, about 30-something Michal who books a wedding hall even though she has no groom, was even more popular. Outspoken and witty, Michal, with her mop of unruly hair, doesn't fit the mold of demure, young haredi bride. Nevertheless, she trusts that God will provide her with a match.
For her part, Lavie explores another distinct aspect of Israeli society—women in the Israel Defense Forces—in her 2014 film, Zero Motivation. Best friends Zohar and Daffi are stuck doing mind-numbing clerical work at a remote desert outpost for their mandatory IDF service, shredding paper and making coffee for male commanders who stare and make comments about their bodies.
While Israeli movies have traditionally celebrated male protagonists as heroic figures risking their lives for mission and country, said Ozery, Zero Motivation challenges perceptions of the army. The film, which won six Ophirs as well as prizes at international film festivals, satirizes the IDF as an institution that squanders the time of its female soldiers and objectifies them sexually.
"It was something we never saw before. The most dangerous weapon in these women's hands was a stapler," Ozery said, referring to a key scene where Zohar, Daffi and the rest of their unit use staplers to duel each other.
Two recent and very different films, Asia and Savoy, both winners of multiple Ophirs, similarly raise issues of belonging and acceptance, alienation and stereotypes. Asia, the 2020 debut from director Pribar, follows Asia, a single mother and Russian immigrant who struggles to raise her teenage daughter, Vika. The two barely interact: Asia is focused on her job as a nurse, while Vika, played by Shira Haas of Shtisel fame, would rather drink and smoke pot with her friends. This routine gets shaken up when Vika's health deteriorates, forging a tight connection between the two.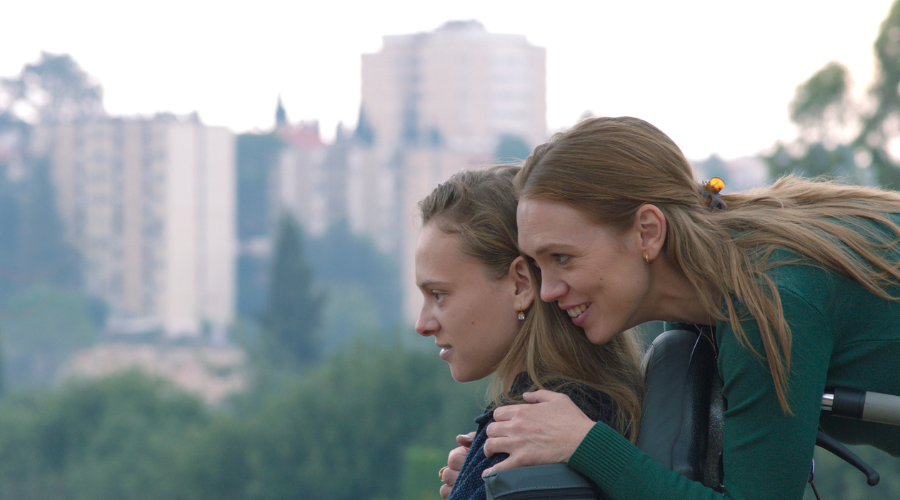 "I wanted to tell a story of a mother and daughter who have no choice but to be with each other, who get closer when faced with a very complicated reality," Pribar said in an interview. "There's a lot of baggage, unresolved issues. Without the illness that upended their lives, I don't think Asia and Vika would have reached that same level of intimacy."
The docudrama Savoy, directed by Wagner and released last year, weaves together scripted recreations with archival footage. It tells the real-life story of Kochava Levy, a 31-year-old Yemenite woman who was taken hostage together with nine others during a terrorist attack at the Savoy Hotel in Tel Aviv in March 1975.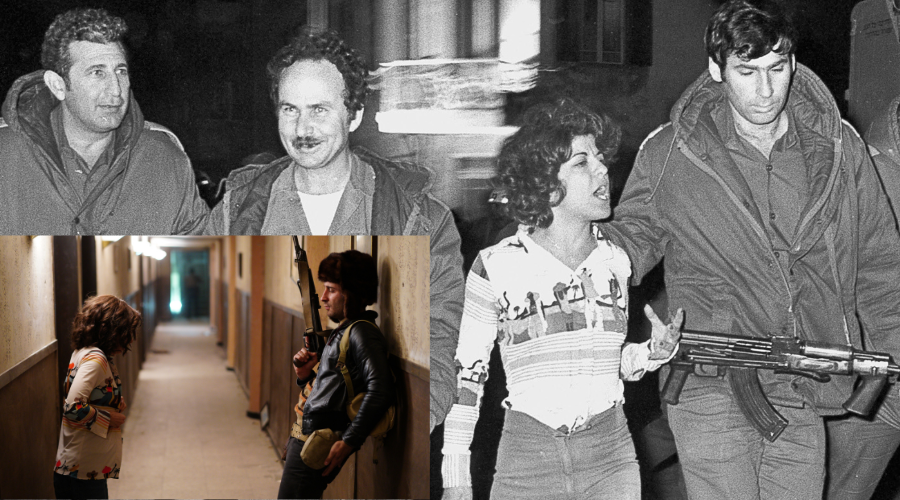 Levy, who passed away in 2019, spoke Arabic and became the unlikely mediator between the terrorists, who were demanding the release of Palestinian prisoners, and IDF negotiators. A wife and mother, Levy had been at the hotel with her lover, Avraham Azikri, who was also married. Much of the film script is based on diary entries that Levy later wrote about that night.
Ultimately, both Levy and Azikri survived the attack, as did an injured hostage whom Levy helped evacuate. She convinced the terrorists to release the hostage and carried him out of the building to the surrounding IDF troops. She then returned to captivity, as she had promised her captors.
Savoy also depicts the aftermath of the attack and how the scandal surrounding her affair with Azikri overshadowed Levy's heroism. An article in Time magazine mistakenly reported that she was a prostitute.
"There was and is a double standard for women," Wagner said in an interview. "Both were married, both had kids, but Azikri was considered a hero and she was considered a hooker."
Levy never got over the stigma of the affair, according to Wagner.
"Israel was, and still is, a very conservative place," she said. "Throughout the movie, you feel Kochava's concern about the shame she will bring to her husband."
Savoy's larger message, according to Wagner, is about gender inequality and stereotyping, but she also wanted to highlight the humanity of both captor and captives. Indeed, exploring that humanity, as seen through the eyes of a wife or worried mother, bored soldier, religious Jew or Arab, is a part of what filmmakers like Wagner, Burshtein, Fouks Rotem and their peers bring to today's film scene in Israel.
"When I was a film studies student, I missed seeing movies by female directors. I missed having women as mentors," recalled Zamir, the documentary filmmaker.
"I wanted to enable current female students to get what I didn't have," she said of making In the Director's Chair Sits a Woman. "To see different models of female creators and their body of work so that they understand that they are not starting from zero, that there are women who forged a path and did good work."
---
Shoshanna Solomon is a freelance journalist and speaker. She has been reporting on the Israeli economy and tech scene for 30 years for outlets including Bloomberg, Reuters, The Times of Israel and Fortune.