Addressing the Gender Health Gap at a Cellular Level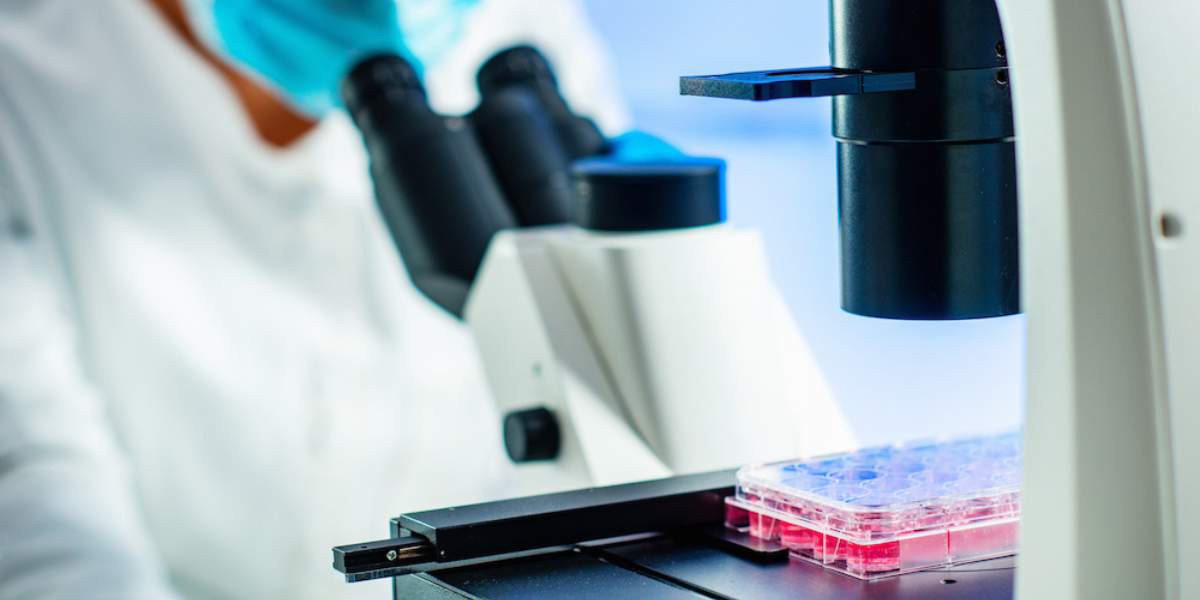 COVID-19, like other infectious diseases, affects more men than women. Women, however, are at higher risk than men for autoimmune disorders, including multiple sclerosis and rheumatoid arthritis. Autism is more common among men, while Alzheimer's and other neurological degenerative diseases are more common in women. The list of differences between men and women around health and disease is a long one.
"Gender should be central to personalizing health decisions and administering health care," said Dr. Ithai Waldhorn. His doctoral research at the Hadassah Medical Organization's Sidney and Judy Swartz Stem Cell Research Center at the Goldyne Savad Institute of Gene Therapy has led to the creation of the first human female and male cells with the same genetic code—i.e., cells that are identical except for their sex chromosomes. The breakthrough provides researchers with a novel platform to address harmful bias in health care and medical research.
"Differences between the sexes are real and important," said Dr. Waldhorn, whose doctorate was supervised by center director and founder Dr. Benjamin Reubinoff. "The efficacy and side effects of many medications vary between the sexes, as do the incidence and course of many illnesses."
This reality, however, had for decades been neglected by medical researchers, health authorities and pharmaceutical companies, with women excluded from early-phase clinical trials of novel drugs until the 1990s. Men were the overwhelming majority of study subjects in drug and other clinical trials, with the results then applied to women. Thus, far more is known today about how diseases affect men—from incidence, course and symptoms to diagnosis and the efficacy and toxicity of new medications. One result is that the side effects of some medications pose greater risks for women than men, which has led to them being taken off pharmacy shelves in recent years.
Since the early 2000s, women have been included in medical research in greater numbers, but, Dr. Waldhorn noted, some studies show that women are still underrepresented in clinical trials. A 2021 report in the journal JAMA Network Open, for example, found that women are marginalized as subjects in medical literature, particularly in studies related to oncology, cardiology, neurology, immunology and hematology.
"It wasn't until 2014 that the National Institutes of Health ruled that every preclinical study they fund must include equal numbers of men and women," said Dr. Waldhorn.
His interest in researching gender differences in medicine began with the question of whether distinctions are the result of hormones or sex chromosomes. Which of the two, for example, is responsible for differences in heart attack symptoms that in women often manifest as indigestion, shortness of breath or back pain, and in men as sharp chest pain followed by collapse.
"It's a difficult area to study because, in nature, there are no genetically identical men and women—so there was no research model," said Dr. Waldhorn. "Without a laboratory research model, huge numbers of men and women must be tested and compared, both in the lab and clinically."
Thinking about how to generate male and female cells that are identical in every way except their sex chromosomes, he theorized that they may be found in patients with Klinefelter syndrome, a genetic abnormality that affects one to two in every 1,000 men. In Klinefelter syndrome, men are born with an extra X chromosome.
---
Decode today's developments in health and medicine, from new treatments to tips on staying healthy, with the Hadassah On Call podcast. In each episode, journalist Maayan Hoffman, a third-generation Hadassah member, interviews one of the Hadassah Medical Organization's top doctors, nurses or medical innovators.
In May, Hoffman will speak to Dr. Michal Lotem, head of the Hadassah Cancer Research Center, about using mRNA research to fight cancer. Catch up on recent episodes, including a discussion about eating disorders with Dr. Esti Galili-Weisstub, director of HMO's Herman Dana Division of Child and Adolescent Psychiatry, and subscribe and share your comments at hadassah.org/hadassahoncall or wherever you listen to podcasts.
---
"Instead of the normal XY in their cells that creates a male, they are XXY," Dr. Waldhorn explained. "But sometimes, one of the X or Y chromosomes is spontaneously ejected from a cell, leaving subpopulations of normal, genetically identical male (XY) and female (XX) cells in the same individual."
In 2012, Dr. Waldhorn located such cells in a New Jersey biorepository, the Coriell Institute for Medical Research. He then took his idea to the Goldyne Savad Institute and Dr. Reubinoff, who, he said, had "long been interested in gender medicine." Dr. Reubinoff, a pioneer in stem cell research, was the second in the world to derive human embryonic stem cell lines and the first to differentiate them into various body tissues.
"As a physician, my work with stem cells has always been about developing them for clinical application," said Dr. Reubinoff.
He was indeed interested in Dr. Waldhorn's research, so a team was built. Joining Drs. Reubinoff and Waldhorn were four Goldyne Savad Institute scientists—Tikva Turetsky and Drs. Debora Steiner, Yaniv Gil and Michal Gropp—as well as Hebrew University's Dr. Hadar Benyamini, a specialist in the field of bioinformatics, which uses software tools to collect and analyze complex biological data.
The team reprogrammed the rare Klinefelter donor cells into what are called pluripotent cells, which can mature into any human cell type—from hearts and kidneys to bones and brains.
"It took a decade," said Dr. Reubinoff, "but we succeeded in creating, for the first time in history, an unlimited source of male and female cells carrying the same genetic code."
This makes the study of sex-related differences in multiple body tissues possible, he explained, "and will hopefully lead to new discoveries about gender differences."
"Because the genetic code of the cells is identical, the gender differences will show up clearly, neither masked nor distorted by genetic variability," said Dr. Waldhorn. Any variations in results can then be attributed solely to the differences in their sex chromosomes and not due to any other genetic dissimilarities.
---
Hadassah Ranked World Leader in Oncology
The Hadassah Medical Organization in Jerusalem has been recognized as a global leader in oncology by Newsweek magazine, making it the sole medical institution in Israel to receive this distinction. The prestigious honor was given as part of Newsweek's "World's Best Hospitals" 2023 list, which ranks hospitals based on a range of criteria, including medical expertise, patient satisfaction and quality of care in an annual assessment of medical centers in 28 countries in partnership with the global data firm Statista. In addition, for the fifth year in a row, the magazine also named Hadassah one of the world's top hospitals in both cardiology and in smart technology.
---
The results of the Hadassah research were published in November 2022 in the leading journal Stem Cell Reports. The discovery has been hailed as a breakthrough in gender medicine and an important contribution to the development of better health care for both genders.
"Groups from Europe and North America have approached us for our cells since we published, and we are, of course, sharing them," said Dr. Reubinoff. "Teams worldwide will use them to study the impact of sex chromosomes and hormones on disease processes and differences in the ways that men and women react to pharmaceuticals. Beyond that, we'll be looking for answers as to why certain diseases are more common in one gender than in another, and why the same disorders manifest differently in the two."
Dr. Waldhorn, like Dr. Reubinoff, is both a scientist and physician.
"We bring medicine and science together. We use science to advance medicine," he said. "In this age of personalized medicine, it makes no sense to address only the male half of the population."
---
Wendy Elliman is a British-born science writer who has lived in Israel for more than four decades.