'Pow! Right in the Eye!': Pioneering Parisian Art Dealer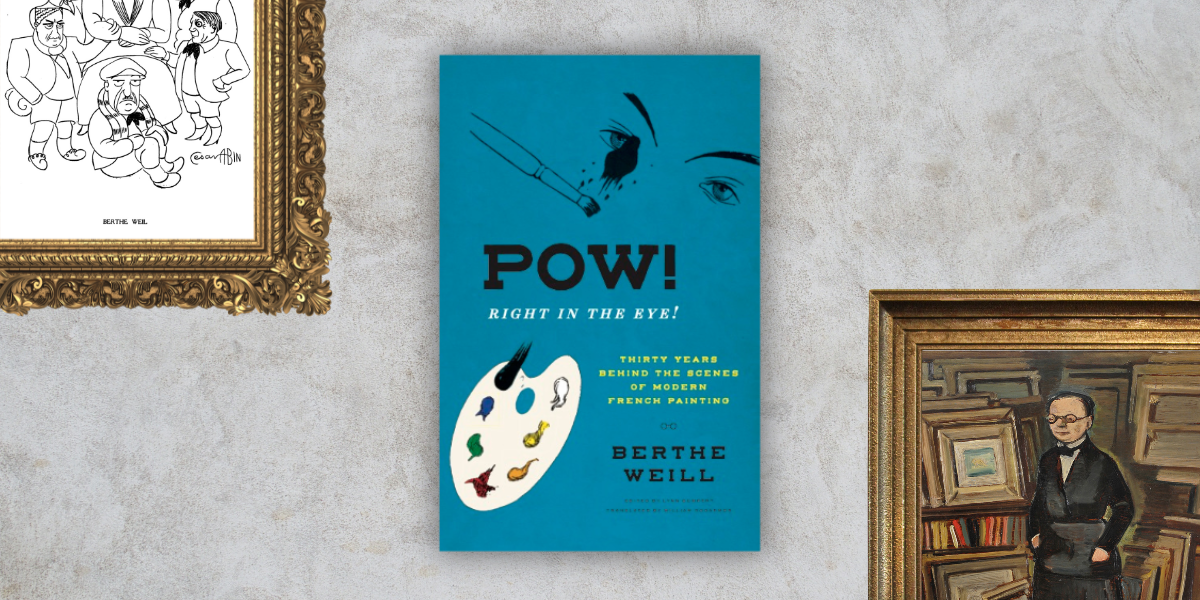 Pow! Right in the Eye! Behind the Scenes of Modern French Painting
By Berthe Weill. Translated by William Rodarmor (University of Chicago Press)
Berthe Weill was a prickly Jewish Parisienne who suffered no fools and had an extraordinary eye for contemporary art.
"I have a difficult personality," the art gallerist wrote about herself in her 1933 memoir, Pow! Right in the Eye!, recently published in English for the first time.
Her claim met no opposition. Picasso biographer John Richardson described Weill, a critical character in the Spanish painter's life, as a peppery and "homely Jewish spinster with spectacles thick as goldfish bowls." One who nonetheless launched many of modern art's big names at her namesake gallery, Picasso included.
Weill is an underrecognized figure in art history, until now largely a footnote in the accounts of the over 300 artists whom she helped discover.
"All of my 'children,' or nearly all, have succeeded!," Weill boasted in Pow! Right in the Eye! "But here's the thing, I'm now the old mother that people are ashamed of, the one you don't want to bring out in public." Once successful, these artists soon left her for dealers and galleries with greater prestige.
Born Esther Berthe Weill in 1865 to a big Jewish family, she apprenticed at a young age to a distant cousin who dealt in antiques. Weill then opened her own antique shop that she transformed into an art gallery in 1901—Galerie B. Weill. The name was meant to conceal her gender at a time when she was the only female gallery owner in Paris.
Over the next 40 years, and despite rising antisemitism in France, she bravely promoted new talent such as Henri Matisse, Diego Rivera and Amedeo Modigliani, hosting the only solo show in the Jewish artist's lifetime. She also pointedly exhibited female artists such as Suzanne Valadon and Meta Warrick Fuller; almost a third of her exhibitions included women and one in every five solo shows centered around a woman.
The translation and publication of Weill's memoir were the passion project of late New York gallerist Julie Saul, who also helped arrange exhibitions about Weill that will take place at New York University's Grey Art Gallery and the Montreal Museum of Fine Arts in 2024.
---
Karen Chernick is an art historian and writer living in Tel Aviv who specializes in arts, culture, food and travel.