Kibbutz Ketura's First 50 Years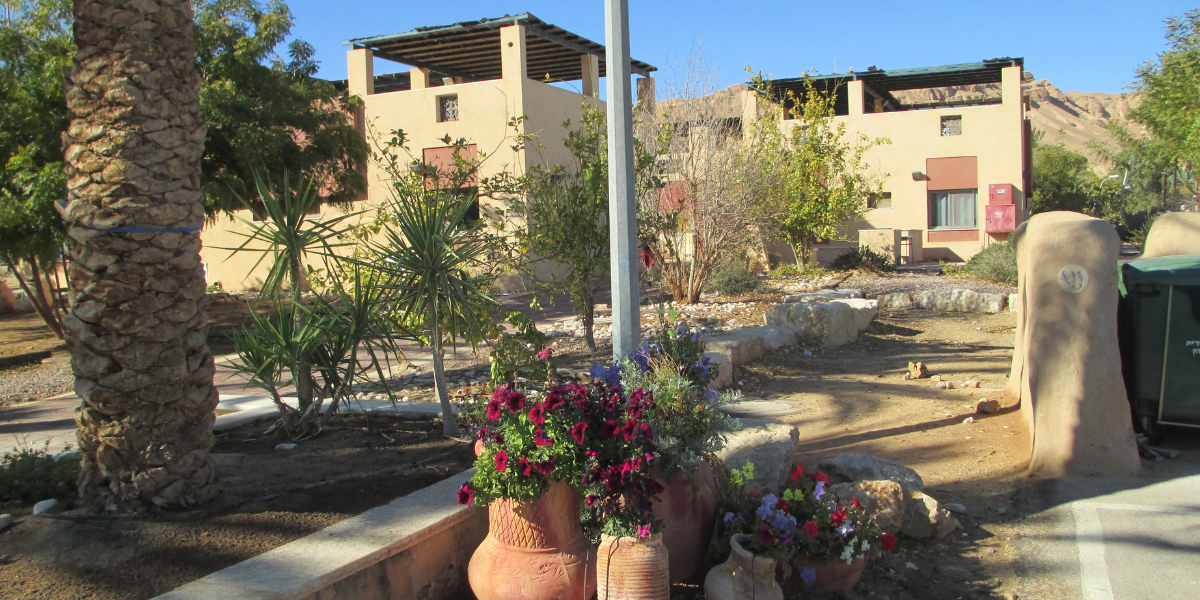 Kibbutz Ketura was founded in November 1973, just after the Yom Kippur War, by a group of Young Judaea alumni following their Year Course experience. Four of those founders still live there. Today, Ketura has approximately 180 members—over 30 of them Young Judaea alumnae—and is home to sophisticated sustainable-technology businesses as well as the Arava Institute for Environmental Studies.
Since its inception, the collective has welcomed temporary residents, many of them while participating in Young Judaea's summer in Israel or Year Course program. As many of these recollections submitted by past Ketura volunteers suggest, the Negev-area kibbutz has experienced significant growth since its earliest days.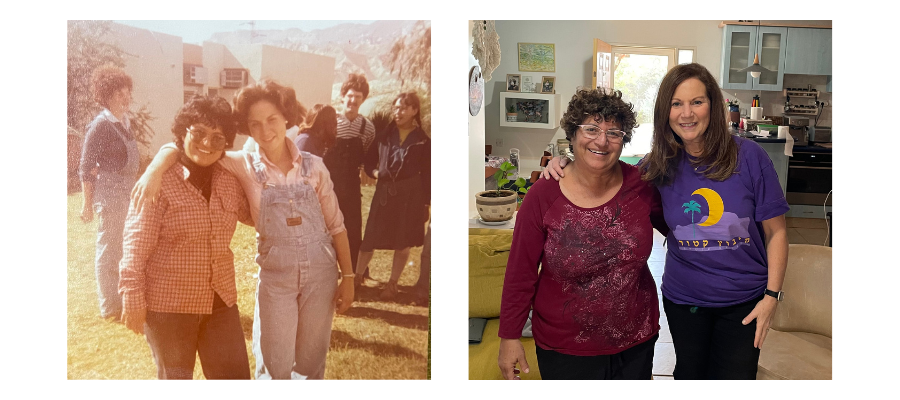 Working in the fields, picking and packing peppers and melons, ingrained in me a deep connection to the Land of Israel. Especially living on Kibbutz Ketura when it was young—then only 6 years old—I wanted to do my part to help the kibbutz prosper. I took great pride in our work, that we could actually grow crops in the desert. Experiencing Israel and Ketura with Young Judaea Year Course was transformative. It taught me about Zionist ideals and pursuing your dreams, and most importantly, fostered lifelong friendships I still have today.
Greta Rothschild
Chicago, Ill.
I was a volunteer at the kibbutz in September 1974. Ketura's location is such that its closest international border is with Jordan. That year, Israel Defense Forces' reservists were living on the kibbutz because Israel had yet to sign its 1994 peace treaty with Jordan. My assignment was to clean the reservists' "crappers." In addition, after receiving a short course on how to use an Uzi submachine gun, I was asked to pull night guard duty, part of which involved driving to Ketura's fields, which were even closer to the Jordanian border, to turn on the sprinklers.
David Pomeranz
Brookline, Mass.
I studied at the Arava Institute for Environmental Studies in the fall of 1998. My favorite class was the marine biology of coral reefs. We got to snorkel in the Gulf of Aqaba and learn about the wildlife we encountered. We also dove at night using underwater flashlights to see the nocturnal life along the reef. It was the best college credit I ever earned.
Through the Arava Institute, I had an internship discussing environmental issues on the Live with Clive Show, a radio show that was broadcast out of Eilat. I researched different topics, from fish farms to solar power, and interviewed guests.
Along with other students and kibbutzniks, I toured the country. We celebrated Christmas in Bethlehem, Ramadan on the kibbutz with several Jordanians and Palestinians, and Hanukkah. We camped at the Dead Sea and traveled to Ein Gedi. We made a brief visit to Jordan, where we stayed for an extra day with some students. As we walked to our hostel, we were intercepted in the street by Jordanian kids who encouraged us to come to their house and join their family for tea. We could barely understand each other's language, yet their hospitality was overwhelming.
Jason Katcoff
Pikesville, Md.
In 1978, I heard that Ketura was looking for people connected to Young Judaea who were committed to Zionism and building the Land of Israel. Without too much thinking, I quickly volunteered and spent about nine months at the kibbutz.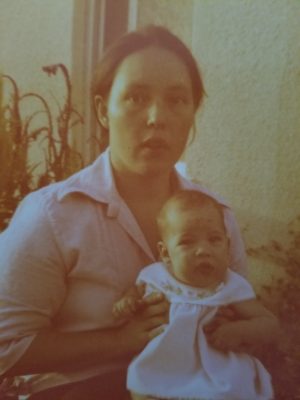 In those early days, there was no swimming pool, and the bomb shelter housed the synagogue. There was an active social and cultural life. Members were committed to building a religiously pluralistic, traditional, respectful Jewish life.
Although I had family and friends in Israel, I do not remember leaving the kibbutz much to visit. I had volunteered to work, and that is what I did, mainly in the kitchen. We showed up early, around 5:00 a.m., to get everything ready for breakfast. I got really good at making a lot of pancakes at once, flipping them at just the right moment. I had already learned to cook in large quantities at Young Judaea conventions, but I perfected my skills in the Ketura kitchen.
I returned a few years later while on a honeymoon trip and have visited several times since. May Ketura go from strength to strength and help make peace between Israel and her neighbors.
Tobi Cooper
Houston, Texas
My husband, Seth, and I joined a garin—a group of young adults mostly connected to Young Judaea in the Boston and Philadelphia areas—in 1975 to become members of Ketura.
We worked various jobs at the kibbutz: planting, weeding and harvesting crops in the fields; kitchen duty; laundry; taking care of the babies in the nursery; raising turkeys for market and milking cows.
Our daughter, Anat, was born on the first day of summer in 1977. Missing family back in the United States, we decided to return home, but we cherish the wonderful memories we have of our time in Israel—especially Ketura.
Sandie Leonard
Nashua, N.H.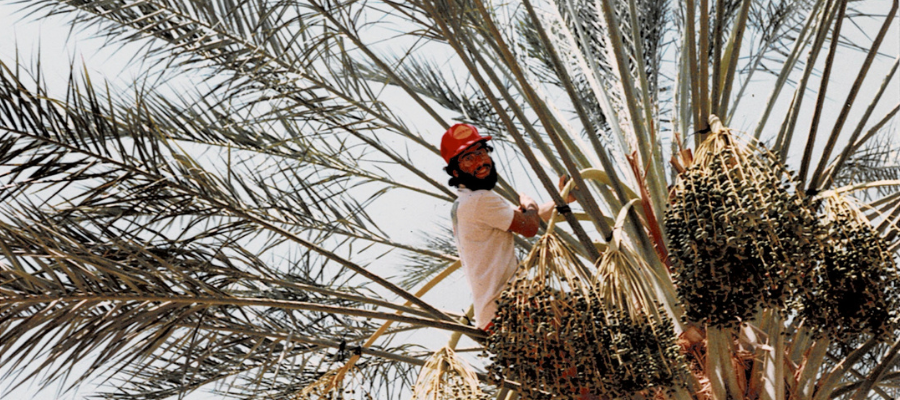 Before entering college, each of my three sons took a gap year to attend the Year Course program in Israel. My middle son, Yakir, was part of the group assigned to spend three months at Ketura in the spring of 1985, where he worked in the date orchards.
Fast-forward several decades, and my grandson Elie, on Year Course during 2018-2019, spent several months at Ketura, where he worked in the laundry room with the housekeeping brigade for the mini-hotel operated by Ketura as well as the date packing area. And my granddaughter Jessica was in Israel during the Covid pandemic and the Gaza war of May 2021, and was able to visit Ketura.
Eleanor Siegal
San Antonio, Texas
My family celebrated Kibbutz Ketura's first anniversary in 1974. My mom—Bess S. Katz, then national Treasurer—led the six of us, including husband, son, daughter and spouses, on a trip to Israel including an overnight and tour of Kibbutz Ketura on the day when its members received their first shipment of turkey poults. It made a 49 year impression on us, not to be forgotten. The enthusiasm and determination of the mixture of nationalities has kept me an Israel and Hadassah supporter ever since.
Thank you for a reminder of good times.
Gil Rashbaum
In the summer of 1996, I was a camper at Tel Yehudah in the Machaneh Hachshara (MH) program. Since MH was a bit removed from the main camp and the idea was to create our own "kibbutz-like" community, Young Judaea brought four teenagers (Dafna Falkoff, Levi Solowey, Ami Finkel and Nissan, whose last name escapes me) from Kibbutz Ketura to help us live and establish kibbutz life at TY. The teens were a year younger than us—on purpose. YJ wanted those teens to still be living on the kibbutz the following year when we would go on Year Course, so that we would be able to spend time with them before their army service.
I was on Year Course 1997-1998. Just recently, someone said "oh, and there are three kids who graduated last night from the local public high school (in Tucson) that are going to Israel, one to the army and two on Young Judaea Year Course." My response, "That is the best program. It was the BEST year of my life!"
While on Year Course, I spent three months on Kibbutz Ketura. Sara and Cecil Cohen and their kids Gonen and Yasmin were my mishpacha me'ametzet. They invited me every Friday to have an oneg Shabbat with them in their home before Shabbat started. It was special for multiple reasons. Sara was the mazkira of the kibbutz and I had spent all my high school time on my regional mazkirut—the last two years as mazkira, and my senior year of high school on National Mazkirut. I split my work time on the kibbutz in two main places, the ganon, which was my favorite and Gonen was one of my kids there, and the beit arizah, packing onions. I can still feel the sun, smell the onions and hear Galgalatz playing loud Israeli rock!
Two other constituents of people that I met while on the kibbutz were the shinshinim. Sarit and Yael were amazing friends and I even went to Yael's home in Jerusalem for a Pesach Seder after my Year Course time on Ketura was over. The other were the students at the Arava Institute for Environmental Studies. Till today, I think about the Israelis, Americans, Canadians, and Palestinians living and learning together.
My time at Ketura holds a very special place in my heart as does my entire experience on Year Course.
Johanna Shlomovich
Tucson, Ariz.
I was on Year Course in 1977-1978, when my name was Susan Lieberman. There were nearly 200 kids on Year Course that year, but only 10 brave souls chose Section 2 to Ketura, which was the longest stay on the kibbutz. Our beloved madricha was Tami.
I returned to Ketura in 1980 for an extended stay, then again in 2008 for my daughter's bat mitzvah, and again in 2016 to bring my dad to see what I'd been talking about for four decades.
Susan Avery
Nashua, N.H.