Estée Lauder, 'Fifth Avenue Glamour Girl'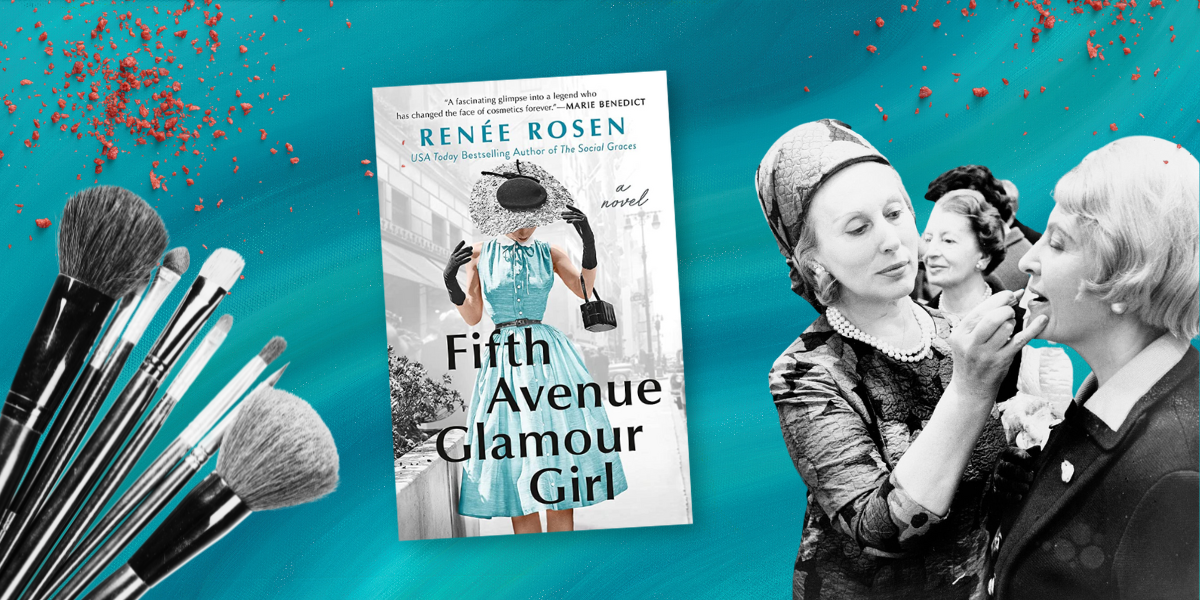 Fifth Avenue Glamour Girl
By Renée Rosen (Berkley)
Estée Lauder, a Jewish girl from Queens, N.Y., built a multimillion-dollar cosmetics empire on the false premise that she was descended from Austrian aristocracy. Gloria Downing, the fictional best friend who tells Estée's story in Renée Rosen's new novel, Fifth Avenue Glamour Girl, knows how painful secrets and lies can be.
The book opens in 1938 on the day that society girl Gloria Dowaziac's father is sentenced to Sing Sing prison for running a Ponzi scheme that left hundreds, including Gloria and her family, penniless at the height of the Great Depression. Ashamed and homeless, Gloria walks into Darlene's Palace of Beauty for a dye job to mask her recognizable platinum hair. She leaves with a new hair color, a new name (invented on the spot), a new job washing hair for tips (her first ever, at age 21) and a new friend—Estée, the young woman giving facials and peddling homemade skincare products in the salon.
Estée, already married to Joe Lauder and mother to Leonard, mixes up skin creams in her kitchen, determined to become a famous cosmetics magnate. Her earliest words to Gloria, whom she sees as a fellow striver, capture Estée's personality and one of the book's major themes: "You may be a shampoo girl today, but if you change your attitude, you might be able to make something of yourself…. If you want to be successful, you have to imagine you already are successful."

The book follows Gloria and Estée as they strive for that success. Gloria works her way up to Saks Fifth Avenue shopgirl, then assistant cosmetics buyer. She hides her real name from everyone, even her new love, pretending her parents are dead.
With persistence and Gloria's help, Estée finally wins counter space at Saks, where she pioneers in-store makeup demonstrations and incentives such as gifts-with-purchase on her way to stardom in the beauty business. But even as the two women advance in their careers, secrets and lies jeopardize their friendship.
In her reader's guide, included with the print and Kindle versions of the novel, Rosen says she invented Gloria as a way to tell Estée Lauder's story while allowing some freedom to tinker with the truth. Fifth Avenue Glamour Girl arrives just in time for beach-reading season, and it is an enjoyable combination of glamour, romance and the mostly accurate story of a remarkable Jewish woman.
---
Elizabeth Edelglass is a fiction writer, poet and book reviewer living in Connecticut.