Paying It Forward to Young Women in Afghanistan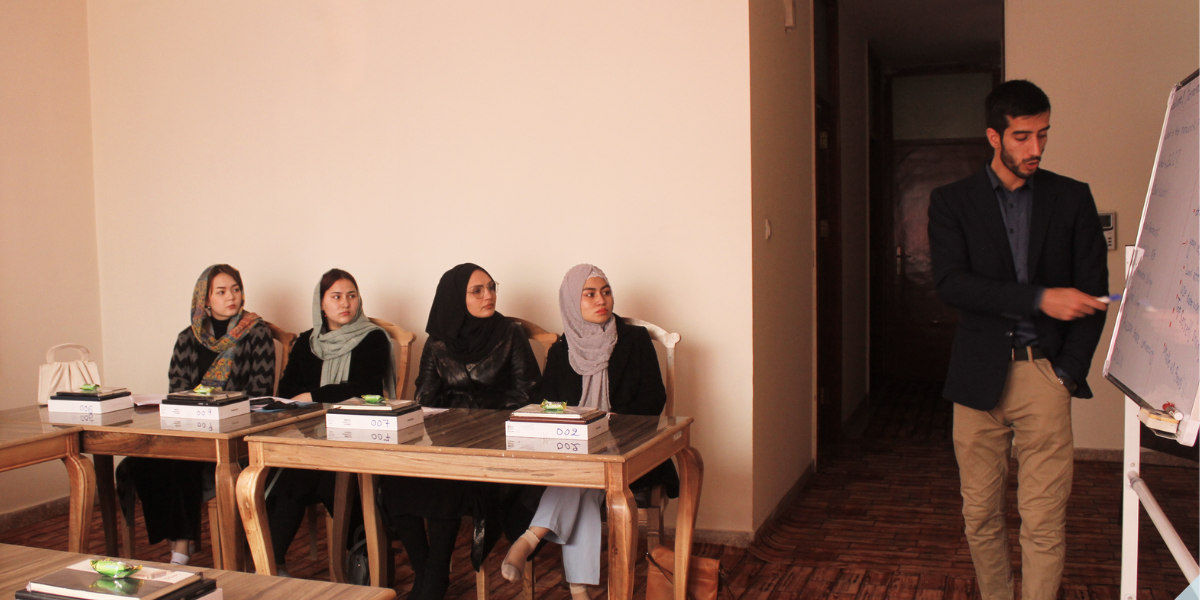 When Lika Torikashvili was growing up in Tbilisi, Georgia, she liked watching Dora the Explorer cartoons and, like Dora, she imagined what life was like on the other side of the mountains towering over her house. She yearned for a life beyond the limited means of her family, observant Jews in Georgia's small and ancient Jewish community.
"I knew I'd have to fight for a better future from a very early age," said the 25-year-old Torikashvili, whose path beyond Georgia started with scholarships to attend high school in London and, later, Bennington College in Vermont.
When still an undergraduate, she served as Georgia's youth delegate to the United Nations and as a World Jewish Congress Lauder fellow—two roles that furthered the interfaith work she had begun with her high school best friend, a Malaysian student she'd met in London. As teenagers, the two had founded the global art therapy program Paint the World, which uses art and music as vehicles for interfaith dialogue in conflict-ridden areas of the world, including Malaysia, Indonesia, Bosnia and the Middle East.
Torikashvili's latest project is her most ambitious yet. With seed funding from UNESCO, in 2022 she launched the E-Learning Platform with the goal of using technology to allow women in Afghanistan to access the college education that the Taliban has denied them since regaining power in August 2021.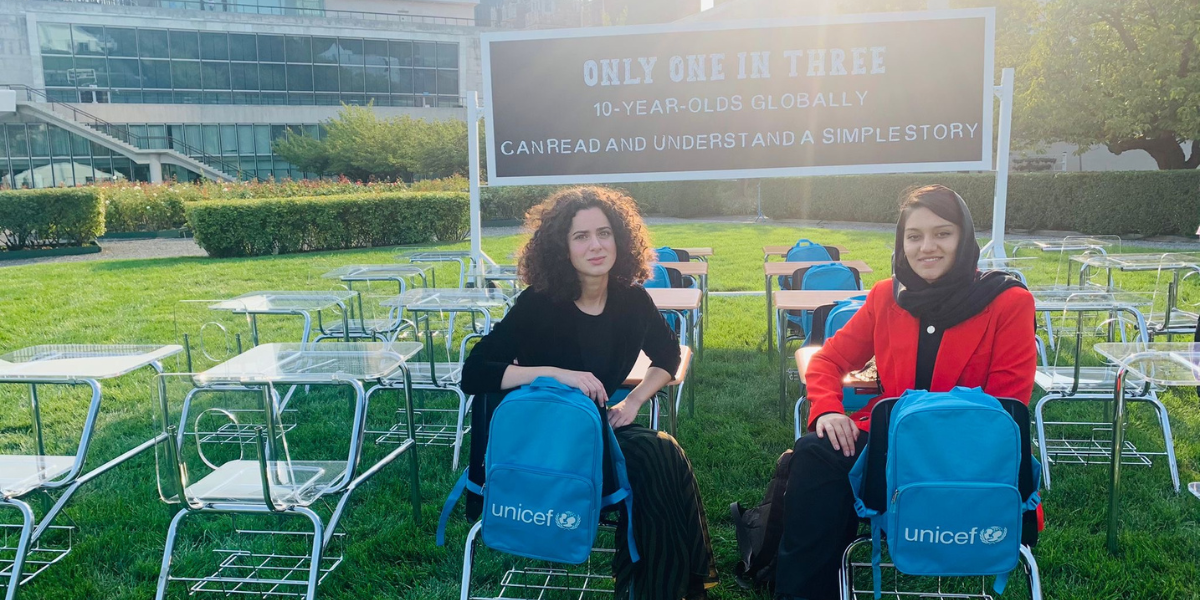 "I myself know what it means to get an education that empowers you to be the woman that you want to be," she said, noting that her Judaism has influenced her values. "By trying to solve the education crisis in Afghanistan, I am fulfilling my mission as a Jew. I am doing what I can to improve the state of the world."
Torikashvili implemented the E-Learning pilot project in Kabul, providing internet access, hardware and digital resources to link Afghani students to online courses at her alma mater as well as at Bard College in New York. Since the platform's inception, 20 women have enrolled in computer science, human rights law and photojournalism classes.
Torikashvili directs the project from Vermont while Aisha Khurram, a former youth delegate from Afghanistan who currently lives as a refugee in Germany, helps coordinate activities in Afghanistan. Hasib Hamdard, Khur-ram's friend and a student at Kabul University, works directly with the female students on the ground. As a man, Hamdard is better able to navigate the women's access to technology under Taliban rule.
Despite all odds and dangers, Hamdard "advocates for women getting an education and works with us, two women—a Georgian Jew and an Afghan Muslim—to challenge the status quo and fight against the injustices," Torikashvili said.
"I see the world as a big bubble where we're all interconnected," she added. "That's the whole idea behind this project. Technologies, which are borderless, connect us all."
---
Elaine Ellis