Picketing While Trying to Get Pregnant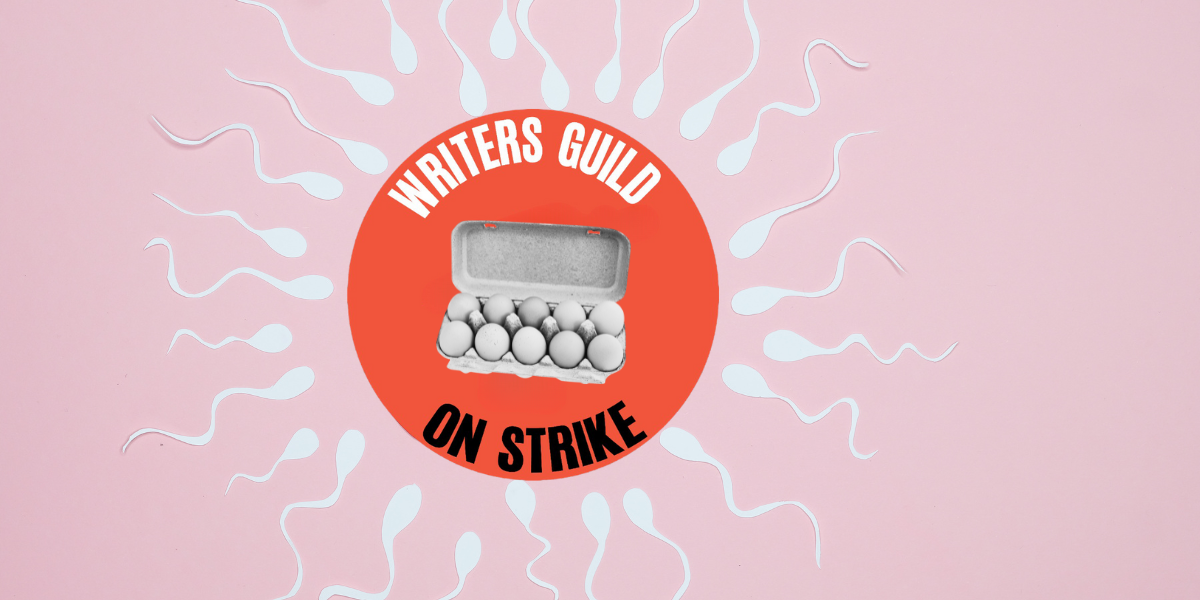 Questioning my Jewish responsibility to procreate has been on my mind the last few years. Like one in five women in America, according to the Centers for Disease Control and Prevention, infertility has become a real thorn in my uterus. And because being a member of that unfortunate club isn't enough of a blow to my self-worth, I'm also a television writer. Normally, this job feels like winning the professional lottery and the time in a writers' room is akin to your best summer at overnight camp.
But currently, our union, the Writers Guild of America, is on strike against the Alliance of Motion Picture and Television Producers and has been since May 2. Since this strike means a complete work stoppage, the only two activities I can participate in at the moment are picketing and trying to get pregnant. Yes, my current strike hobby is attempting to put a challah in my oven.
Which is funny since prior to eloping in October 2020, I was never that interested in children. Despite my first writing credit being The Boss Baby: Back in Business, a kids' series, and my most recent being the reboot of the beloved children's show iCarly, I never found kids that appealing. But then I met my mensch of a husband, Adam, and if anyone is meant to be a father, it's him. He's wonderful with children—attentive, patient and genuinely interested in their gibberish. For him, kids are a nonnegotiable, and one night he made the most compelling (Jewish) case that I had ever heard. He said, "Think of our ancestors, our relatives, our grandparents. Did they really survive everything they went through for it to end with us?"
Well, damn. If there's one thing that I love more than making something all about me, it's my Jewish identity. And the thought that the survival of our people rested on my delicate shoulders? How could I not propagate for the cause?
As I seriously considered children for the first time ever, my mind went to an angelic photo of me dressed as Queen Esther for a Purim event at preschool. I remember how my mom helped me craft the construction paper crown and paper towel roll scepter. With my Popple stuffed animal snug in my arms, I never felt so regal or special. Not long after, my mom accidentally put that Popple in the dryer and its wispy hair turned to the consistency of matted scrambled eggs, but the photo itself is a beloved memory.
Recalling that Purim moment, my heart warmed in a way usually reserved for when someone tells me I look much younger than I am. And I realized—OMG, I want that. I want to share in those customs. I want to give my child that same feeling of pride in herself and in her Jewish paper crown.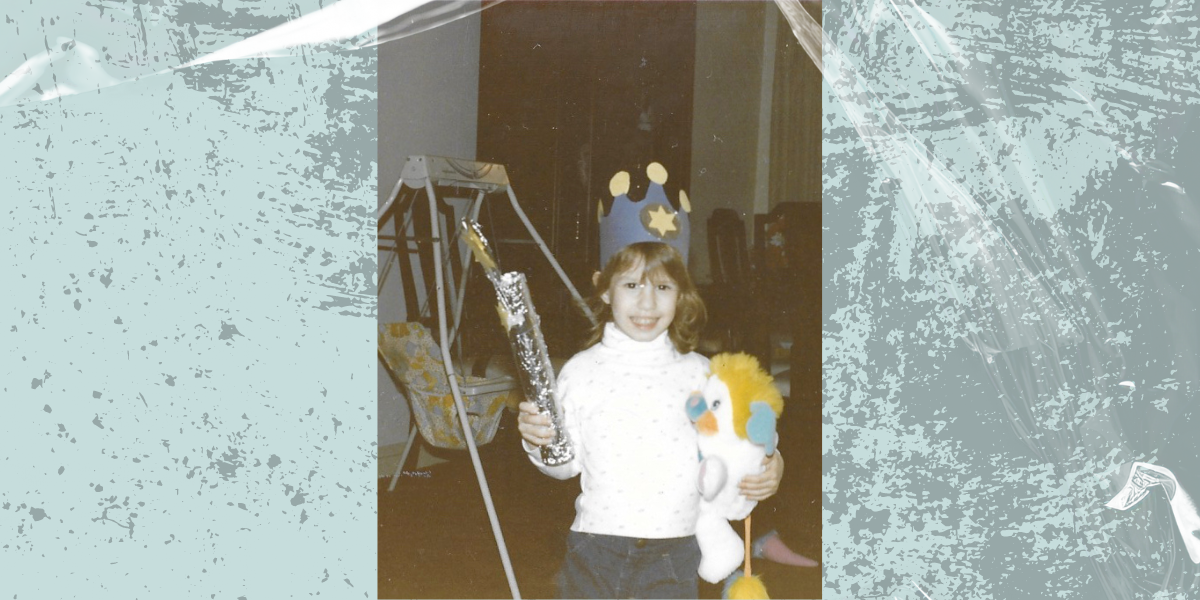 I got pregnant easily in October 2021, but at six weeks I miscarried. Subsequent testing revealed it to be a chromosomal issue, and further testing revealed a shockingly low ovarian reserve with just a few low-quality eggs. To put it in terms my doctor would never use, my reproductive system is a lemon. This was a shock as my body was and is 85 percent salad, so what more could I do?
Turns out, the answer was the same for me as it is for many women who sacrificed their best baby-making years at the altar of professional success, or otherwise encountered obstacles—IVF. Three letters that ruin your life. That plunge you into fits of stressful hysterics, curse your body with 10 pounds you will never ever lose and turn quality time with your husband into standing pantsless in the kitchen like a hormonal Winnie the Pooh while he jabs your bloated tummy with needle after needle. It's also absurdly expensive. And in our case, totally unsuccessful.
Though we lit a "Goddess of Fertility Candle" that we found online and recited a Jewish fertility prayer that we also found online before each jab, after two rounds of misery we only managed to create one genetically acceptable embryo, which ended in yet another miscarriage in April. Reeling from this biological burn, I again found myself asking, What more could I do? Luckily, there is no shortage of ways to set money on fire when in pursuit of a baby.
While we know that adoption is an incredible option, we're not ready to commit to that path. We've landed on donor eggs, and there we have two options: fresh or frozen. Frozen is easier, more convenient and more affordable, so naturally we chose the fresh option. But not just because I'm a sucker for an upsell. A fresh cycle statistically offers better odds for a successful live birth. Since we want only one Perfect Little Jewish Baby, it makes the most sense for us. We have now narrowed down our choices to two stellar contestants and are waiting on some genetic testing before making the final decision.
In the meantime, I have to undergo a bunch of invasive tests on my body to confirm that this lovely vessel is even capable of carrying a child. Faced with so much hardship, I find myself asking myself that original question: For the love of Hashem, what is my Jewish responsibility to have a baby?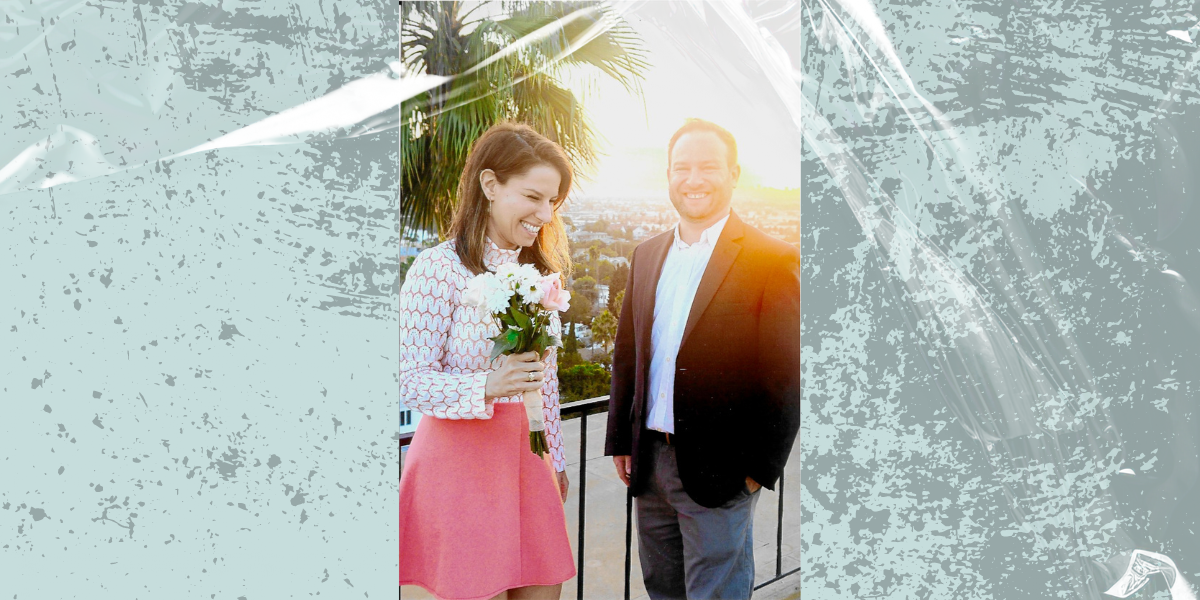 Though I'm known to abandon plans if traffic is too overwhelming or parking too elusive, I'm not averse to hard work—just look at the career I chose. I moved to Los Angeles from Philadelphia in 2004 and didn't get my first staff writing job until 2016. I worked at a talent agency, a public relations firm, an arts and entertainment magazine, a production company where I toiled in the business affairs department before being fired, and then—finally!—as an assistant to several television writers before attaining that title myself.
Hollywood is an exhausting place and success is often a cocktail of endurance and luck. So is the dating landscape. Whatever horrifying tales you've heard, seen or read of trying to find love in Los Angeles have not been exaggerated. Trust me, I've seen some things. But that's all in the past. By all accounts, I've made it. And to finally arrive at this place where I've fully embraced the unofficial slogan of Judaism—"Make More!"—only to discover the thing that I didn't want now doesn't want me. How many fights is one petite Jewess expected to have in her?
In those moments when I'm overwhelmed and veering on hopelessness, I replay Adam's words: "Think of our ancestors, our relatives, our grandparents. Did they really survive everything they went through for it to end with us?" No. They didn't and neither will I. Just like with the writers' strike, through a lot of faith, patience and tenacity, I believe that we eventually will get everything we want.
And there I finally have the answer to my question. Years from now, I want Melanie Jr. to look back on a photo of her dressed as some biblical hero and think, "I am so grateful my mom went through everything she did so that I could be here." Because that's what I'm responsible for: my future Jewish family.
And unlike my mom, hopefully I won't put my kid's beloved stuffed animal in the dryer.
---
Melanie Kirschbaum and her writing partner, Alexandra Decas, are co-executive producers on iCarly. Their previous credits include The Boss Baby: Back in Business, Grown-ish, Mixed-ish, and Big Shot. Kirschbaum lives with her husband, Adam Flacks, and beloved dog, Oliver, in Los Angeles.