Storied Caribbean Synagogue Welcomes Its First Female Rabbi
A Caribbean synagogue with a storied Jewish past continues to make history as it welcomes its first female rabbi.
Julia Margolis, whose mother, Elena Rubinstein, became Israel's first Russian-speaking female rabbi in 2002, moved to the United States Virgin Islands in February to lead the Hebrew Congregation of St. Thomas, which is affiliated with the Reform movement. The synagogue, constructed in 1833 in Charlotte Amalie, is one of only five synagogues worldwide with sand floors, a relic of its Sephardi past in which Jews fleeing the Inquisition sought to muffle the sounds of their prayers.
Born in Moscow, Margolis made aliyah at age 12 with her family. Based in South Africa since 2009, she received ordination from Abraham Geiger College in Berlin before founding Beit Luria, a Reform synagogue in Johannesburg, in 2016. She continues to lead that congregation via monthly Zoom services while she lives in St. Thomas with her two daughters, Emily and Victoria. Her husband, Greg, passed away in 2021.
What brought her to St. Thomas? "My heart and my soul," she said. The synagogue "just takes your breath away. It was very, very meaningful to feel the presence of history and God in one unique place."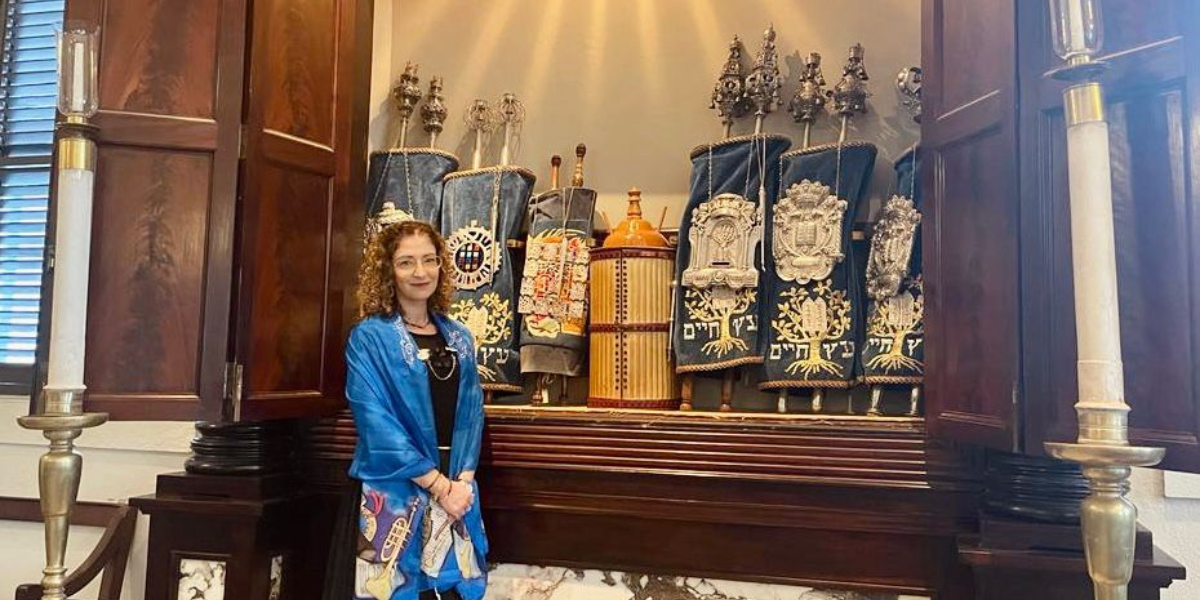 Among the rabbi's goals is "to engage with different interfaith groups," Margolis said, and she wants intermarried families to "feel that they are welcome at the synagogue."
Determining the number of Jews in St. Thomas is difficult since many spend part of the year elsewhere. Margolis said there are 70 member families on the island. While there is no formal religious school, b'nei mitzvah of both local and visiting children are celebrated regularly, as are destination weddings for tourists. For adults, the congregation offers Bible studies, weekly Torah portion discussions and oneg Shabbats, communal dinners and seders.
Margolis remains optimistic about the future. "This place is going to thrive," she said, because of people who "see the importance of this historical synagogue. They see the importance of teaching our next generation."
---
Lori Silberman Brauner is a communications associate at SINAI Schools and former deputy managing editor at the New Jersey Jewish News. She is currently working on a book about Diaspora Jewish communities.