This Israeli Startup Is Saving the World's Bee Population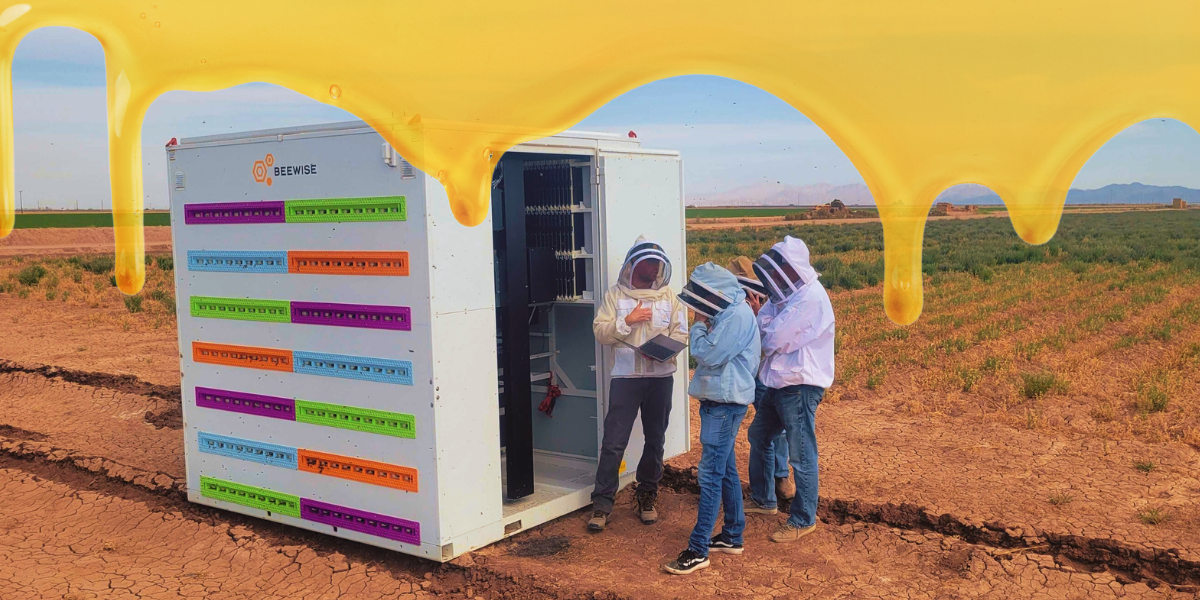 Apples dipped in honey, a cherished Rosh Hashanah custom, symbolize the wish for a sweet year ahead. But we would have neither apples nor honey without bees.
As bees collect nectar from flowers (including apple blossoms) to turn into honey, pollen sticks to their bodies and rubs off on other flowers—a passive and utterly essential pollination process responsible for a third of our food supply.
However, bees now face an existential struggle against threats caused by climate change and other factors. Israeli beekeeper Eliyah Radzyner decided to address this problem with a high-tech hive innovation. He founded Beewise technologies with serial entrepreneur Saar Safra in 2018.
The Israeli company's award-winning autonomous BeeHome, whose 8 foot- by 6.5 foot- by 6.5 foot-frame is powered by solar energy, uses artificial intelligence, computer vision and precision robotics to monitor and optimally control conditions for 24 bee colonies per unit.
Large commercial beekeepers in North America—the only region in which the units have been deployed outside of Israel, though expansion plans are in the works—report that BeeHomes have reduced bee mortality by 80 percent, resulting in doubled honey yields. BeeHomes, with their climate- and pest-control sensors and automated harvesting, also solve a severe agricultural labor shortage by reducing manual labor needed for traditional apiaries by about 90 percent. The only human tasks are replenishing the water and food dispensers and collecting the honey when Beewise's app sends an alert that the 100-gallon container is full.
Beewise has brought in about $120 million in investments from funders across the globe—from Tel Aviv to New York City to Abu Dhabi.
In February, Beewise released its newest model unit, the smaller, lighter BeeHome 4. These thermally regulated units better protect colonies from fire, flooding and deadly Asian wasps.
"We've listened to beekeepers and growers, and BeeHome 4 is the culmination of their feedback," said Safra. "Saving bees requires significant technology addressing the root issue: the adverse effects of global warming and urbanization on the bee population. The newly released BeeHome 4 makes significant strides toward the mission of saving the world's bees."
---
Jordana Benami