A New Book Tells the Story of the Only Jewish Miss America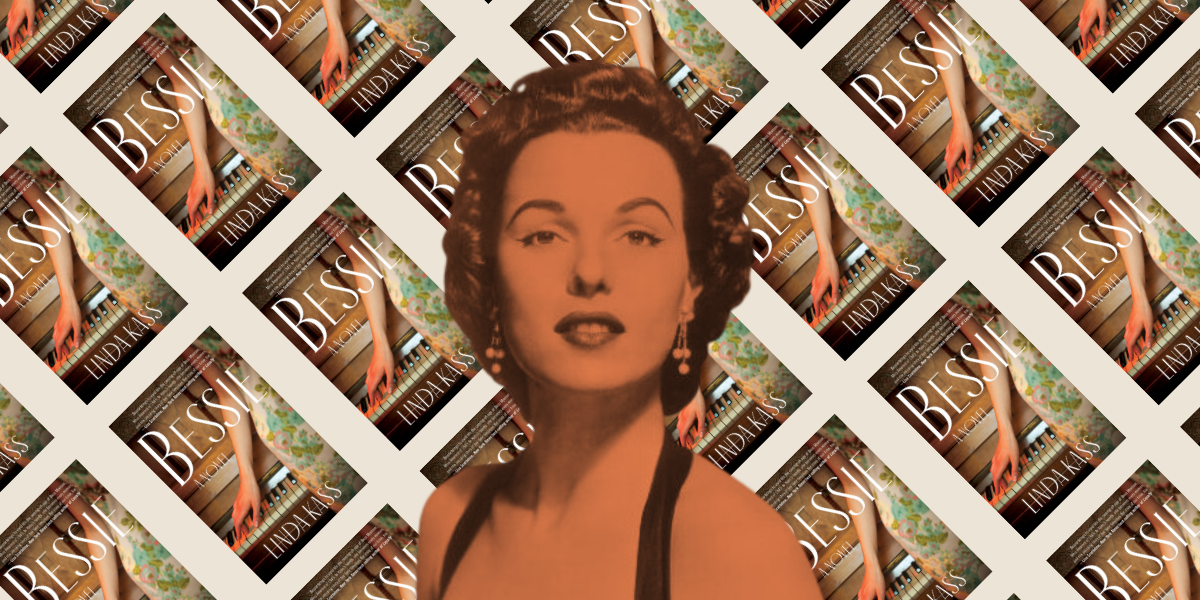 Bessie
By Linda Kass (She Writes Press)
Bess "Bessie" Myerson was the first, and thus far only, Jewish Miss America. Crowned in Atlantic City on September 8, 1945—on the second day of Rosh Hashanah—the whirlwind that surrounded her was extraordinary. World War II had just ended, and a nascent post-Holocaust Jewish world was regrouping.
Author Linda Kass captures that pageant energy and postwar disorientation in Bessie, her impressively researched novel. Focusing largely on Bessie's early life, Kass hews to chronology while also presenting historical context. Bessie grows up in the warm embrace of the Shalom Aleichem Houses community, an apartment complex in the Bronx that housed mostly Eastern European Jewish immigrants. Two things mark her adolescence and young adulthood: She is tall—by the age of 12, she reaches her full height of 5'10"—and she is a gifted pianist.
Music surges through Bessie's body like a powerful electric current, animating her fingers to play the beautiful, complex works of Beethoven and Rachmaninoff. She receives a potentially life changing admission to the High School of Music and Art, but after high school, Bessie's parents sideline her musical dreams, refusing to allow her to enroll in a conservatory. Instead, she attends Hunter College in Manhattan, forming close bonds with other Jewish girls against the backdrop of war. Somewhat adrift and worried about her prospects after graduating in 1945, Bessie enters the Miss New York City pageant. The contest is a steppingstone to competing for the Miss America title and a $5,000 scholarship.
The road to that title is rife with misogyny and antisemitism, a social reality that Kass seamlessly weaves into her fiction. In one scene, the Miss America pageant director tries to convince Bessie to change her name to something less Jewish. She refuses.
"Maybe it's the weight of a five-thousand-year-old history," Kass's omniscient narrator asserts. "She already feels like she's losing her sense of who she is, already in a masquerade, marching across stages in bathing suits. Whatever is left of Bessie in this moment, she has to hang on to it. She must keep her name."
The book describes how, after her win, her public role exposes her to even more Jew hatred—country clubs in the South deny her entry during her Miss America tour, and three of the five pageant sponsors, including Ford and Catalina Swimwear, withdraw their sponsorship. In response, Bessie signs on to become the face of an Anti-Defamation League campaign, "You Can't Be Beautiful and Hate." Here is a platform from which Bessie can advocate for social justice, which will become a lifelong calling.
Kass hits her stride in the latter half of the book. Her research comes to a crescendo in her vivid and artful portraits of real-life characters, and especially of Bessie, the woman hailed by her Jewish community as their modern Queen Esther.
---
Judy Bolton-Fasman is the author of Asylum: A Memoir of Family Secrets. Her essays and reviews have appeared in major newspapers, essay anthologies and literary magazines (judyboltonfasman.com).