A Star Studded Jewish Genealogy Show Is Coming!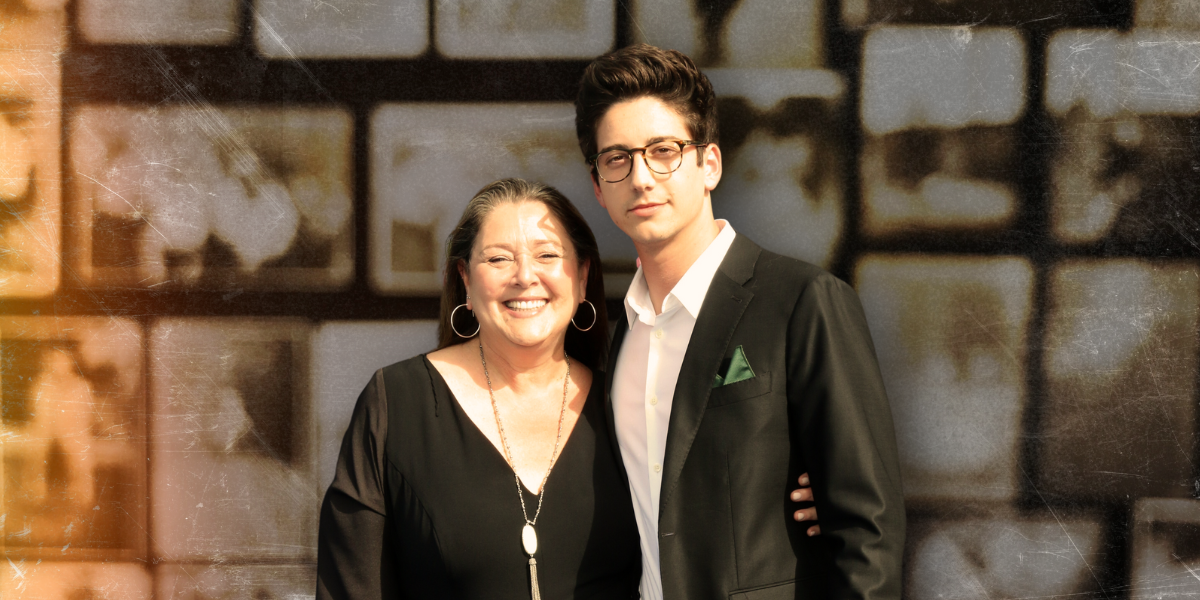 Every time Jewish Life Television host and genealogy buff Brad Pomerance comments on Jewish genealogy on social media, those posts "explode," he said, into impassioned online conversations.
So when Jack Kliger, the president of the Museum of Jewish Heritage-A Living Memorial to the Holocaust in New York City, suggested they collaborate on a television series about Jewish genealogy, Pomerance knew there would be an audience. The result is this fall's Generations, an unscripted Jewish genealogy-themed television series featuring Jewish celebrities and personalities. The show will bring together JLTV's production resources with the research power of the museum and its affiliate JewishGen, the world's largest online repository of Jewish ancestry records.
Viewers who devour celebrity heritage programs like Finding Your Roots, the PBS program featuring Harvard Professor Henry Louis Gates Jr., and NBC's Who Do You Think You Are? can soon tune into JLTV to see Jewish actors Camryn Manheim and her son, Milo Manheim, uncover their own roots in the premiere episode of Generations.
Meanwhile, amateur genealogists will be able to peruse JewishGen's millions of records as well as the museum's databases and resources at the new Peter and Mary Kalikow Jewish Genealogy Research Center at the Museum of Jewish Heritage that is slated to open later this year. The center will include computer kiosks to access the resources and printed material, such as Yizkor books from various communities. Volunteers and experts will be onsite to help visitors.
Pomerance, who will host Generations, is working on assembling the lineup for future broadcasts, which, he said, will include an ethnically diverse lineup of prominent Jews. The Los Angeles producer didn't have to look far for his first guest: Milo had been a grade-school classmate of his own daughter, and Camryn reached out when she heard a fellow parent was doing a show on genealogy.
"My siblings and cousins have uncovered extraordinary things about our family's history," said the actress, 62, who won an Emmy for The Practice and currently stars in the Law & Order reboot. "But the program's vast network of resources will provide a deeper understanding. Now we'll pass it down to the younger generation, who'll bring fresh perspective and curiosity."
For his part, Milo said he relished filming alongside his grandmother, Sylvia Manheim, and uncle, law professor Karl Manheim. "I've always wanted to spend more time with my bubbe and take a deep dive into family history," said the actor, 22, who plays one of the leads in Disney Channel's Zombies series. He was raised with a strong connection to his Jewish heritage and celebrated a non-traditional bar mitzvah at Los Angeles's Sholem Community, a secular and progressive Jewish educational and cultural institution. "Nothing makes me feel more connected to Judaism than spending time with my family."
Pomerance wouldn't reveal many details, but he did share that the Manheims' story, which follows the family from Poland to New York to California, "has a lot of twists and turns." Mother and son will also be surprised onscreen with newly uncovered artifacts, the host said. Indeed, Generations aims to distinguish itself partly through an emphasis on objects, like a tallit, to help tell family stories.

"We'll paint a picture of Jewish life in a way that just hasn't been done on other programs," he said.
The development of the series is indicative of the way Jewish genealogy engages internet sleuths, who trade research tips on JewishGen forums and Facebook groups. Karen Franklin, JewishGen's board co-chair and Generations' chief researcher, recruited nearly 30 online volunteers to uncover details of the Manheim ancestry.
The familial histories of featured celebrities "are vehicles to tell the larger story of Jewish families," said Pomerance.
Yet while Jews are the anticipated viewers for a program airing on one of North America's largest 24/7 Jewish television networks, "the audience is everyone," Pomerance said. "These are human stories that happen to be about people of the Jewish faith."
---
Hilary Danailova writes about travel, culture, politics and lifestyle for numerous publications.