Israeli Moms Serving on the Home Front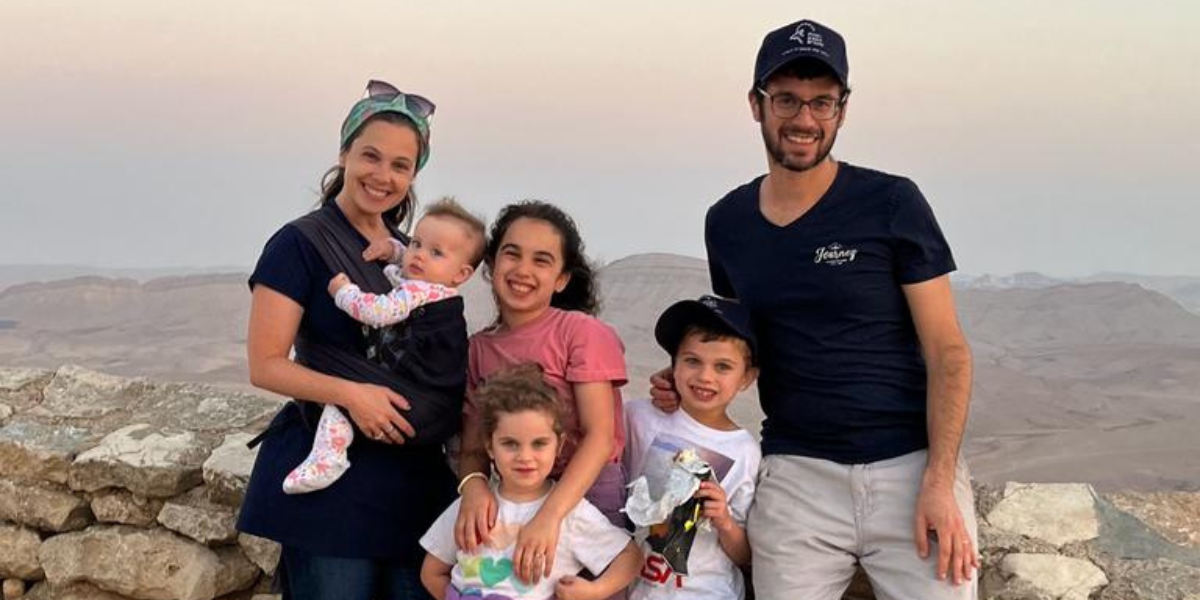 When a spate of sirens sounded early on Saturday morning, October 7, Meredith Rothbart found herself obsessing over how to serve the brisket she had made for Shabbat lunch.
The 37-year-old married mother of four knew that she and her husband couldn't keep running up and down four flights of stairs to their building's communal bomb shelter with their kids. So lunch was moved to her parents' nearby apartment, which has its own saferoom for sheltering from rocket attacks.
"It's so stupid, but that's where my mind was focused," said Rothbart, who made aliyah in 2008 from Allentown, Pa. "Should I heat it up at home or bring it cold?"
Fast forward, and Rothbart has been acting as a single parent to her four kids, ages 10, 7, 4 and almost 1, since her husband, Zack, 38, was called up for reserve duty the day of the Hamas attacks in southern Israel.
"It was very dramatic; he's never received an emergency call-up before," Rothbart said of her husband, who immigrated to Israel from Philadelphia also in 2008; the two Jerusalemites met as lone soldiers. He usually serves two weeks of reserve duty in the Israel Defense Forces each year.
His departure on Shabbat, which was also Simchat Torah, was intense, recalled Rothbart. The family is observant and doesn't normally use phones on Shabbat or holidays, a stricture that was mostly ignored on that black Saturday.
After he left, Rothbart moved in with her parents, seeking help and comfort during those initial long days and nights, when there wasn't any school in Jerusalem for two weeks. Other cities with regular rocket fire are still not back to a regular school schedule.
"I was shell-shocked," said Rothbart. "I couldn't get it together."
The week after her husband left, he was able to return home for 36 hours for Shabbat. The reprieve allowed the family to return home and into some kind of routine.
A record 350,000-plus Israelis have been called up for reserve duty—miluim in Hebrew—most of them on that fateful October day, in what has been Israel's largest mobilization since the Yom Kippur War 50 years ago. It was sudden, as Israel found itself embroiled in a war following the massacres committed by Hamas in Israel's Gaza border communities and at an outdoor music festival. The attacks resulted in the murder of some 1,400 people (recently updated to 1200) and the seizure of some 240 hostages of all ages.
For some Israeli families, army reserve duty is an annual rite of passage, affecting spouses, children and often extended family as well as those directly serving, most of them men. For many, it is regularly scheduled on the calendar along with vacations and Jewish holidays.
That's what it's usually like for Sara Ribner, 33, and her husband, Gabi Grabin. Grabin, 40, became a reserve duty company commander in a combat unit five years ago, which normally translates into 40 or 50 days of reserve duty each year, often spread out over the year.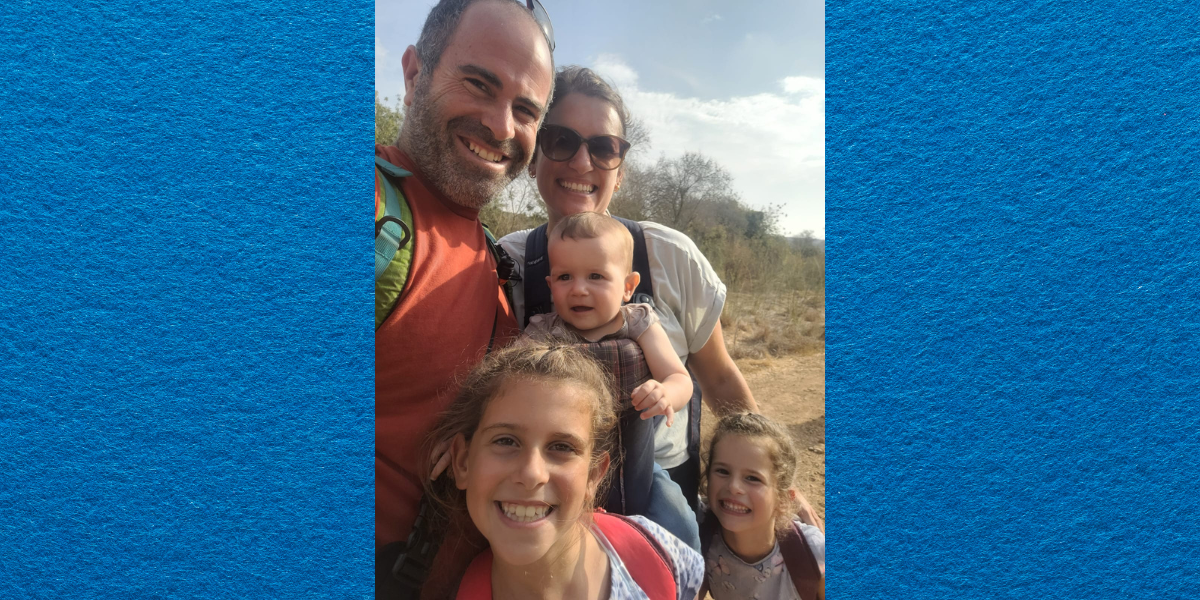 The first years of Grabin's reserve duty as a commander were calm, recalled Ribner. The two have three small daughters ages 7, 5 and 9 months old. "In many ways, our family is used to it," she said.
This time, however, Grabin hasn't been home since October 7, said Ribner, noting that this war will be a long haul of weeks, even months. "When we speak about what-ifs, our deal is that he's not allowed to worry about us," she said about their mostly daily calls.
Ribner describes a need for stability and calm at home, allowing her husband to remain focused on his military duties in order to eventually come back home to them. For her, that means keeping the kids on a normal schedule, getting them to school on time and to bed at a regular hour.
"It helps minimize the fact that Abba isn't home," she said of her kids' father. "It allows them to continue their lives, playing with friends or having a tantrum."
Maintaining a regular schedule also allows Ribner to log some hours for her job at the Jewish Agency for Israel, where she works with some 500 emissaries located all around the world.
Work can be a salve right now for some of these newly "single" parents—or a burden.
Rothbart has long worked professionally in the peace field. She ran Kids4Peace, a local youth group for Jewish and Arab teens, and then founded Amal-Tikva, which offers consulting services to nonprofits focused on peace efforts.
She knows colleagues and organizations that were deeply affected by the October 7 atrocities. "The peace field was hit very hard," said Rothbart, who knows volunteers from the South who were either killed or kidnapped. "There's pain and grief, and the practical" matter of handling ongoing donations and activities.
Going to work was a nonstarter for Sarah Cytryn, 40, whose husband, Gabi Mitchell, also 40, was called up to his tank unit. It took Mitchell a few days to sort out his work as director of undergraduate studies for overseas students at the University of Notre Dame at Tantur in Jerusalem, including getting his students on flights back to the United States.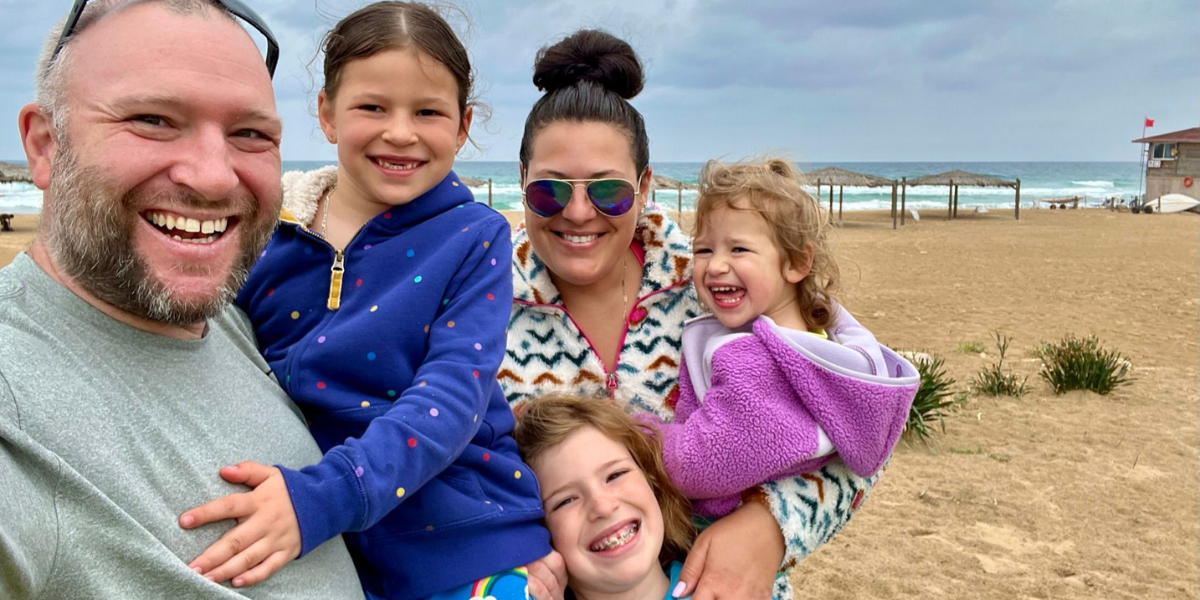 When he left for reserve duty two days after the attacks, Cytryn had to figure out how to manage the needs of their three kids, ages 10, 6 and 3, as well as a new job for a local tourism company that was supposed to start on November 1. She postponed her start date for a month, along with celebrations for her 40th birthday.
Cytryn feels grateful to have her parents and mother-in-law close by in her southern Jerusalem neighborhood, as well as her community, which includes their neighbors, friends and synagogue that have been "the only bright light in all of this," she said.
"Friends very quickly cooked for me, folded my laundry and sat with my kids during Zoom school," she said. "They've just been with me. That's something that I would never have asked for but has been so unbelievably comforting and helpful."
Ribner also characterizes her community's camaraderie in Kibbutz Kfar Etzion in the Gush Etzion region of the West Bank as "deep and real." When she needs to talk to someone or get a hug from a friend, there is always someone who "really gets it."
With 70 husbands on reserve duty in their kibbutz outside Jerusalem, she said, she also gets strength from "knowing that five steps away is a neighbor who's like a sister."
Karen Zivan, 59, is a mother of five soldiers—four in combat units and one who is a rabbi in a field unit. She wants to make sure her four daughters-in-law feel supported.
"My goal was not to have anyone alone," said Zivan, who currently has one daughter-in-law and four grandkids living with her in their suburban community of Hashmonaim in the West Bank, home, close to the city of Modiin.
She and her husband, Bruce Zivan, 60, also log a lot of time on the road to help one daughter-in-law in the northern town of Binyamina, another in the Negev and yet another in a community closer to them.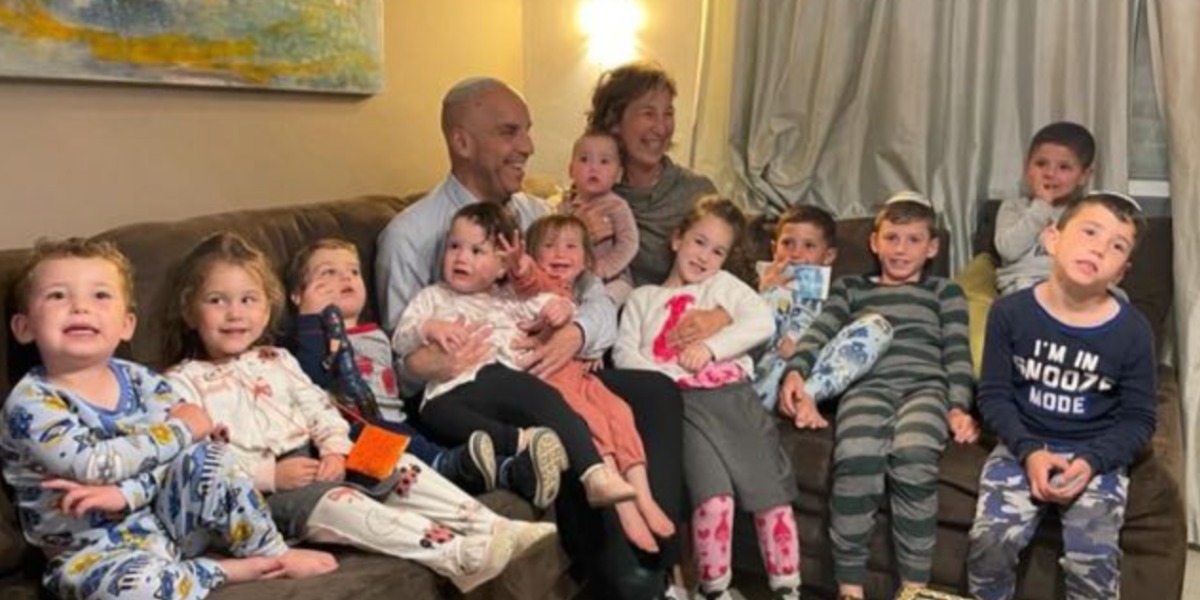 "I never thought that I would say that we really figured out how to all work together. It's not like we created some sort of corporation," said Zivan, a yoga instructor, who made aliyah in 2008 with her husband and sons from Rochester, N.Y.
At the time, her five boys were ages 10 through 18. Given their deep pride in having moved to Israel, each enlisted in combat units for their required service in the IDF.
"Maybe you'll talk to me on day 60 and I'll be in a different place," said Zivan, who acknowledged waking each morning with a nervous stomach. She teaches a free, half-hour yoga class online each evening as a way to manage her stress and help others. "They're living their dream," she said of her sons. "I'm living mine. I'm in awe of them."
Cytryn commented that what's most difficult for her are the fears of her children as well as her own. And, she said, she misses Gabi, her husband and best friend.
None of it's easy, said Ribner, but one adjusts.
"It sounds sad," but five weeks in "this is the reality for the foreseeable future," she said. "There are good days and bad days, and that's a big part of it."
---
Jessica Steinberg is the arts and culture editor at The Times of Israel.