Sontag and Others on DVD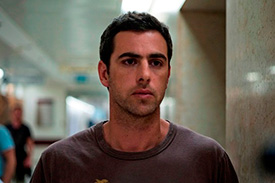 The Policeman
This taut  thriller by Nadav Lapid follows the domestic lives of an elite Israeli antiterrorist squad and its macho leader, Yaron. The film then shifts to a group of young idealists from upscale homes, who proclaim that Israeli society has lost its way and, through kidnapping and terror, must be remade into a nation where "the poor become rich and the rich start dying." The antiterrorist squad springs into action and the clash between two aspects of Israel inevitably ends in tragedy. Corinth Films (www.policemanthemovie.com).  —Tom Tugend
The Last Sentence
Torgny Segerstedt isn't a household name, but this biopic about the radical Swedish newspaper editor who waged an outspoken campaign against Hitler—igniting the ire of king and country—can fix that. With superb acting and top-notch black-and-white cinematography, the film challenges the myth of Sweden's neutrality during World War II. Music Box Films. —Judith Gelman Myers

Regarding Susan Sontag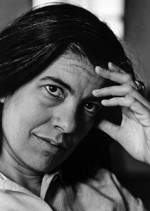 "I love being alive," says Susan Sontag in the opening shot of Nancy D. Kates's documentary. Among the past century's most visible intellectuals (she died in 2004 at age 71), Sontag was also a novelist, filmmaker, film critic, activist, mother (at 19) and lover of artists, professors, dancers, photographers and more, both male and female. A writer is one who is "interested in everything," she said—and she was.
Kates uses the many film clips and photographs of her subject as well as interviews with Sontag's sister, friends, former lovers and critics to create a compelling view of both Sontag's life and ideas. HBO Documentary Films. Check HBO for screening schedule (www.sontagfilm.org). —Renata Polt
The Rabbi's Cat
This zany animated adventure involves a skinny cat with incandescent green eyes who suddenly begins talking, an Algerian rabbi (the cat's owner), a Russian painter who escapes the pogroms and the Ethiopian waitress he marries. They set off in an old Citroen; along the way they confront history, religion, prejudice, language, God, marriage, conversion, death and more. Based on French artist and writer Joann Sfar's best-selling graphic novel. Autochenille Production (www.autochenille-production.com). —Rahel Musleah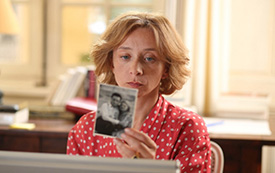 For a Woman
This lush period drama set in postwar France commences when a young Russian-Jewish couple is granted French citizenship. Their story, however, began long before, when they met in a concentration camp, and it grows ever more turbulent when a mysterious uncle appears. Largely based on director Diane Kurys's real childhood experiences, the film rings true in contemporary times. Film Movement.  —J.G.M.