Israel Business in Indiana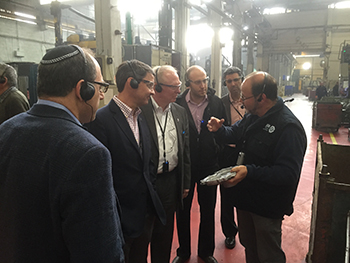 Omen USA, a manufacturer of aluminum parts for the automotive industry and a subsidiary of the Israel-based Omen Casting Group, announced plans in January to open its first North American plant in what might be considered an unexpected location: Richmond, Indiana.
The company plans initially to invest $16 million to renovate and equip a facility in the town of 36,000 in east-central Indiana, with hopes to create 100 new jobs and begin operations by the end of the year.
"Indiana has been working diligently with Israeli business and government leaders to build a meaningful relationship," said Victor Smith, Indiana secretary of commerce. "We're continuing to strengthen our relationship with Israel's top industries."
The global high-pressure die-casting company employs more than 240 people at facilities in Israel, Portugal and Russia. The new plant will make parts for American and German car manufacturers. A spokesperson for Omen cited its commitment to localizing production for American clients and acknowledged the support of Indiana's state and local authorities in deciding on the location for the plant.