Israel's 20th Knesset: Highlighting a Few Good Women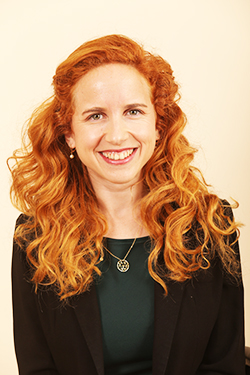 Stav Shaffir Labor Party
"Real Zionism, my friends, is to distribute the budget equally between all citizens. Real Zionism is to be concerned with the weakest members of society. Real Zionism is solidarity. Not only in war but in the day to day." (Knesset speech, January 2015)
Stav Shaffir, 31, is a politician for the YouTube era. A digital native with a bright red mane of hair, she regularly uses social media to promote her agenda demanding greater government transparency and addressing socioeconomic inequalities. She has revealed secret budget transfers that she contends benefit West Bank settlers at the expense of the poor.
The roots of her political career can be traced to the 2011 economic and housing protests that drew half a million to the tent city that she, then a journalist, and a group of activists set up in central Tel Aviv. In 2012, the Labor Party recruited Shaffir, then 27, to join its Knesset list. She came in ninth place in the 2013 party primary, making her the youngest person ever elected to the Knesset. Then, in the 2015 primaries, she stunned the party by finishing second.
She has made her personal finances transparent, too, publicly declaring her assets—Shaffir is one of the least affluent members of Knesset—and, in 2015, was one of eight lawmakers who refused a pay raise.
---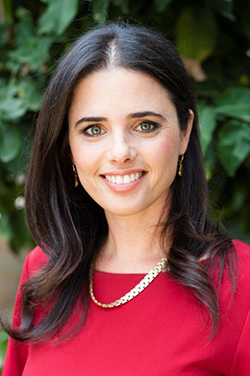 Ayelet Shaked Jewish Home Party
"We will not commit suicide because of pressure from the international community. A Palestinian state is not possible at the moment. " ('Der Spiegel' interview, January 2016)
Justice Minister Ayelet Shaked, 40, blazed onto the Israeli national political scene in 2013 as the right hand of Naftali Bennett, the leader of the new and highly successful Jewish Home Party. Now arguably the most powerful woman in Israeli politics, she is the only secular Jew in the party, personifying efforts to widen the appeal of far-right religious political positions.
She served as an instructor in the Israel Defense Forces' Golani Brigade, earned a degree in electrical engineering and computer science and began working as a software engineer for Texas Instruments before entering politics. She met Bennett while working as Benjamin Netanyahu's office director for two years between his two stints as prime minister.
Married to a fighter pilot and the mother of two young children, her biggest political achievement has been the highly controversial transparency law on nongovernmental organizations that imposes strict reporting requirements about sources of income for human rights NGOs that get more than 50 percent of their funding from foreign governments.
---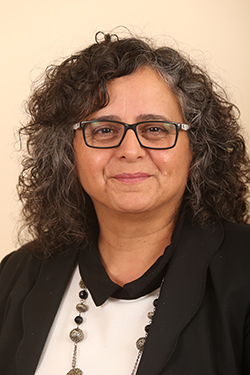 Aida Touma-Suleiman Hadash, Joint List
"I want to make our priority those women who don't have the knowledge and power to articulate their problems or to resist oppression." ('Haaretz' interview, August 2015)
When Aida Touma-Suleiman, 52, was elected to head the Knesset's Committee on the Status of Women and Gender Equality in June 2015, she was making history twice: as the first Arab woman to head a permanent Knesset committee and as the first feminist activist to hold a national post seen as vital to advancing women's issues. 
She founded two feminist organizations—Women Against Violence and the International Women's Commission for a Just Palestinian-Israeli Peace—while serving as editor in chief of the Israeli Communist Party's Arabic newspaper Al-lttihad. She is now one of two female Arab Knesset members, both on the Joint List, which combines all four Israeli Arab parties.
A widow and mother of two daughters, she has focused her committee's work on everything from maternity leave and the status of women in academia and high tech to the plight of poor and oppressed women from the margins of Israeli society, including ultra-Orthodox and Arab women.
She has come under fire for refusing to condemn some acts of Palestinian terror and for defending the BDS movement.
---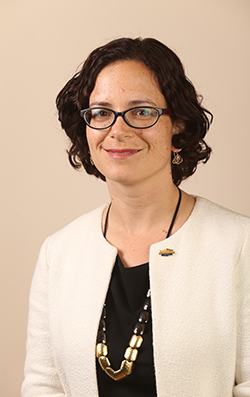 Rachel Azaria Kulanu Party
"Instead of putting so much energy into explaining why the other side is wrong, we need to work on finding common ground so that together we can fight the radical forces that threaten us all." ('Haaretz' interview, January 2016)
Rachel Azaria, 38, a Modern Orthodox Jew, has made a name for herself fighting for religious pluralism and openness in
Israeli society.
She began her political career on the Jerusalem City Council in 2008 and later served as deputy mayor of the city. Her highest-profile battle has been her fight to allow advertising images of women on buses that drive through the city, including ultra-Orthodox enclaves.
The mother of four—whose own mother made aliyah from Oklahoma and whose father is of Tunisian descent—headed the nonprofit Mavoi Satum, which helps agunot, women whose husbands refuse to grant them a Jewish divorce. 
Her local success and national profile led Moshe Kahlon, founder of the center-right Kulanu Party, to handpick her for his Knesset list in 2015. She has continued pushing her feminist,  social justice agenda, authoring legislation that increases worker flexibility and parental leave for fathers as well as mothers. Her current crusade is reforming pension laws that discriminate against women.
---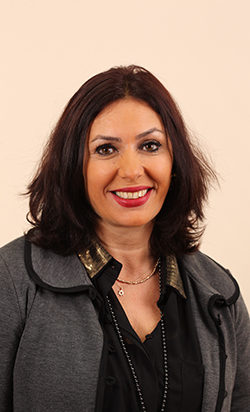 Miri Regev Likud Party
"In the political world they don't know how to swallow me because I am a colorful person and different. I am unpredictable. Who decided that social activists have to be leftists? Sorry, but people on the right also embrace the gay community." ('Al Monitor' interview, June 2013)
Culture and Sports Minister Miri Regev, 51, had an impressive 25-year career in the Israel Defense Forces, rising to brigadier general when she became IDF spokeswoman in 2005. She served as the face and voice of Israel's military during the Gaza disengagement and the second Lebanon War.
As she climbed the ranks, Regev earned her college and graduate degrees, married and had three children. After the army, she joined the Likud Party in 2008 and, a year later, won the 27th—and last—slot on the Likud Party list. In 2015, her popularity led her to the fifth slot.
A controversial but staunch ally of Prime Minister Benjamin Netanyahu, she came to her ministerial position vowing to shift budgetary priorities to champion the culture of Israelis of Middle Eastern and African origin. She also launched a campaign to end government funding to groups that "delegitimize the state and support boycotts,"  including those that refuse to perform in the West Bank.