On Display: Operation Moses; Bob Dylan Through Israeli Eyes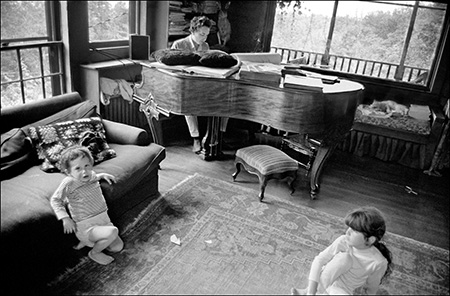 Two new temporary exhibits are currently on display at the new wing of Tel Aviv's Beit Hatfutsot through May 7.
Forever Young
In 1971, Kibbutz Neve Eitan received a letter from an American Jew asking to live there for a year in the hope of becoming a member. Alas, the kibbutz never answered Robert Allen Zimmerman, aka Bob Dylan. That anecdote is one of many stories, photos, videos and, of course, music that comprise "Forever Young," a temporary exhibit on Dylan. It follows a 2015 Amy Winehouse exhibit; both are attempts to attract a demographic not ordinarily found in a museum showcasing synagogues. "Forever Young" presents Dylan's life, religious zigzags and music as well as documents his influence on Israeli music.
Among the gems on display is a 1957 photo of a teenage Dylan at Camp Herzl in Wisconsin. The exhibit touches on Dylan's complicated relationship with Judaism, noting his born-again Christian period and, decades later, his cozying up to Chabad (but overlooks his brief infatuation with Rabbi Meir Kahane). Above all, Dylan is presented as the eternal seeker, perhaps the ultimate Jewish quality.
Operation Moses: 30 Years After
This moving temporary exhibit is devoted to those Orit Shaham Gover, Beit Hatfutsot's chief curator, refers to as "other heroes": the Ethiopian Jews brought on a secret airlift to Israel in 1984 and 1985. Ethiopian Israeli filmmaker Orly Malessa, who curated "Operation Moses," tracked down 10 families who appeared in photographs commissioned by the museum on the eve of Operation Moses, and caught up with them 30 years later. The result is a series of short films in which Ethiopian Israelis tell their stories—alternately inspiring and heartbreaking—in their own voices.