Is Your Olive Oil Really Olive Oil?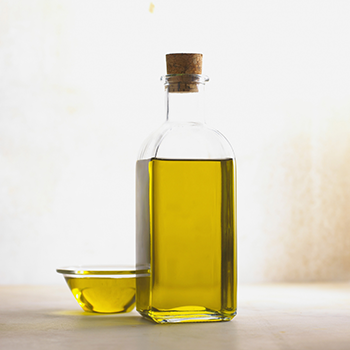 It might be wise to pause before grabbing that bottle of extra-virgin olive oil to light your hanukkiyah or fry your latkes—it could be fake.
Adulterated or fake olive oil is often a combination of olive oil with seed oil, a liquid-fat base or old or rancid olive oil, all to cut costs. Besides an obvious deceit, this could impinge on Hanukkah and its traditions.
The Shulhan Arukh stipulates that any oil is kosher for Hanukkah, but that olive oil is preferred for the mitzvah of lighting the hanukkiyah.
"Olive oil is considered most desirable because the classically described mitzvah of Hanukkah was with olive oil," said Joel Roth, a prominent Conservative rabbi and professor at the Jewish Theological Seminary. "That's the kind of oil that was lit in the menorah in the Temple."
The consequences of not using pure olive oil may extend beyond mitzvot.
Olive oil has been known to benefit heart health as well as reduce the risk of certain cancers. Diluting olive oil with liquid saturated fats eliminates those benefits and adds health risks.
In order to avoid buying fake oil, Carol Firenze Anglin, author of The Passionate Olive: 101 Things to Do with Olive Oil, recommends scrutinizing labels. Multiple countries of origin most likely mean the product is fake, she says. Anglin also advises buying local, searching for seals of authenticity and checking for harvest dates for freshness.