Build High by Digging Deep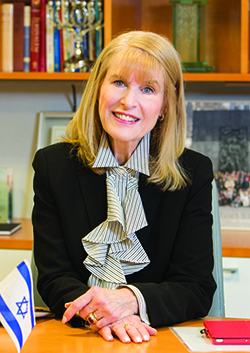 Tu B'Shevat, which we observed this year on February 11, appears in the Mishnah as one of the four dates that designates the beginning of a New Year. The first of Nisan, which heralds the liberation of Passover, is described as the New Year for kings and festivals, while the first of Elul is the New Year for animal tithes. Rosh Hashanah, the first of Tishrei, is the New Year for calendar calculation, while the 15th of Shevat is the New Year for planting.
The common version of Jewish history holds that, expelled from our home, we had to give up agriculture because so many nations of the diaspora prohibited us from owning land. But even without land, our forebears became masters of planting what we needed for survival.
What we planted were the seeds of a mobile civilization—values, faith, memory and love of learning—that would ultimately lead us home. On the highways and high seas of exile, behind ghetto walls and even in more bucolic settings where we could see the green fields of our neighbors but could not cultivate on our own, we continued planting in our dwellings, in our minds and in our hearts.
Hadassah was born to plant the seeds of early Zionism—medical and educational institutions, empowered women—that enriched the soil in which an emerging state grew and also strengthened an American Jewish community that provided, and continues to provide, so much support and sustenance to Israel.
The ideals, practices and organized efforts planted by the Zionist movement rebuilt the Jewish homeland—and in turn enabled the Jewish people to once again plant literal seeds and revive agriculture.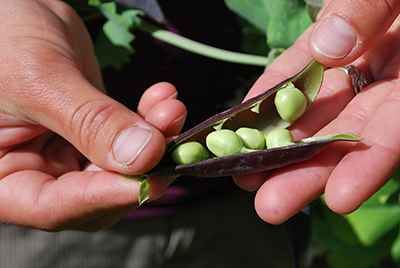 Hadassah is still planting, and one of our most important cultivation projects is Young Judaea, North America's leading Zionist youth movement. Once firmly under Hadassah's wing, Young Judaea became independent a few years ago, but we see it as a parent sees an adult child, continuing to provide support and express pride in all it accomplishes. Last year, Hadassah gave some $425,000 in scholarship funds to Young Judaea's Israel Year Course, Summer Programs, young adult programs and summer camps in America.
Every dollar we invest in Young Judaea helps the youngsters who benefit from its programs and pays dividends for the Jewish people. Hadassah's contributions promote Jewish identity, help ensure continuity and commitment and produce Jewish leaders for the next generation. Young Judaeans are much more likely to lead committed Jewish lives as adults than those who did not participate in the same youth programs.
We've seen the numbers that illustrate Young Judaea's success—in terms of program participants and money raised—but what we see in the faces of the young people and the messages we receive from their parents is even more persuasive. Here's one message, about a teen who received a scholarship from Hadassah, that speaks more eloquently than any annual report: "We are blessed with your support so that our child can attend Year Course, which he has been looking forward to for all of his Young Judaea life. When life gives you a kick, Hadassah comes to support us and nurture our children. Todah Rabbah!"
Now we are planting one more seed in Young Judaea's garden, by providing a planning grant to develop a Year Course specialty track for student activism, enabling participants to become effective campus advocates for Israel after completing their year in the Jewish state. We all know of the hostile atmosphere that prevails on many American college campuses; we see the development of this advocacy-training program as a powerful tool in our broad-based effort to defend Israel.
There's more to planting than meets the eye. When we couldn't put seeds in the ground under our feet, we found other ways of guaranteeing the future—ways that strengthen us even now that we have returned to our land. Even if they never walked behind a plough, the sages who likened Tu b'shvat to the New Year understood roots.