Can We Laugh at the Holocaust? A Film Review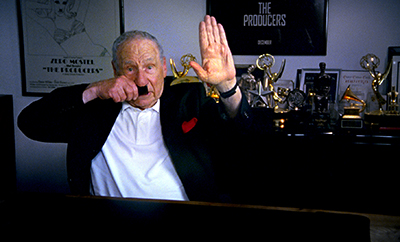 In the documentary The Last Laugh, 91-year-old Holocaust survivor Renee Firestone recalls this account of an experience she had at a concentration camp:
After a physical exam, the German doctor tells her, "If you survive the war, you better have your tonsils removed."
"I thought he was crazy," she tells filmmaker Ferne Pearlstein. "Later, I thought it was funny."
Do you?
That question is central to the film, which opens in New York City on Friday and Los Angeles on March 17 and will be shown on PBS in April. It asks an existential question: Is the Holocaust—or anything, for that matter—off limits for comics? It is a difficult subject to tackle because what is, and isn't, funny is elusive.
In this sensitive and thoughtful film, Pearlstein interviews over two dozen people, from comedians (Gilbert Gottfried, Rob Reiner, Mel Brooks and others) to Aaron Breitbart (no connection to the right-wing news source), head researcher at the Museum of Tolerance in Los Angeles.
The project's genesis was a 1990 conversation Pearlstein had with a survivor at the opening of the Miami Holocaust Memorial. The woman complained about Art Spiegelman's Maus, a graphic novel based on his father's experience in Auschwitz. Jews are depicted as mice while the Nazis are cats and pigs.
The graphic novel is not humorous, but nevertheless, the woman told Pearlstein, "there's nothing funny about the Holocaust. You can't cover it in the funny pages."
Subsequently, a friend showed her an academic paper he had written on humor in the camps and suggested she make a film on the subject. And thus began the journey of the New York-based filmmaker.
"We made a film about bad taste and we made it in good taste," she said in a recent interview.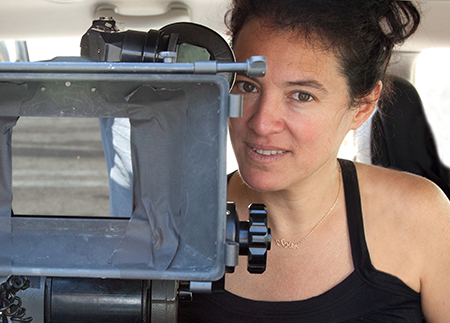 Not surprisingly, Pearlstein includes a wide range of opinion on the subject in Last Laugh, accompanied by clips from films and television shows such as The Producers, South Park and Curb Your Enthusiasm. Most comedians suggesting there are few things off limits. Sarah Silverman, for example, argues that "comedy points light on to darkness."
Susie Essman of Curb Your Enthusiasm offers that near universal comic belief that tragedy plus time equals humor.
And Judy Gold posits that whatever the joke is, "it's gotta be funny. You can't tell a crappy joke about the biggest tragedy in the world." She then wonders if she had been a survivor and photographers were taking pictures at liberation, would she have held her stomach in?
Still, for Gold, two subjects are off limits: rape and pedophilia. Essman agrees. Mel Brooks says he'll make fun of Nazis, but "can't do Holocaust jokes."
Larry Charles, who pushed the envelope in several controversial Seinfeld episodes he wrote, notes that you can make a joke about Jesus, but not Mohammed.
Sacha Baron Cohen seems to think it's open season on everything. Though not interviewed here, an infamous scene from his Borat film is shown in which he sings "Throw the Jew Down the Well" to an enthusiastic country audience that smiles, claps and sings along.
Too much?
Abraham Foxman, former head of the Anti-Defamation League, thinks so. He didn't even like the award-winning film Life Is Beautiful, about a meek Italian bookstore owner who tries to shield his son from the horrors of camp life, because, he felt, it trivialized the Holocaust.
Obviously it's subjective and indefinable. Humorist Calvin Trillin once told me that funny "is whatever makes the lady in the third row laugh. If she doesn't laugh you can't tell her she's wrong. You can't say that joke killed every other time you told it."
Pearlstein has done an exceptionally good job of editing a vast amount of source material. And even if she hasn't come up with a definitive answer, she's posed an interesting question.
And isn't that what Jews do—question everything? When they're not telling jokes.