The Fixer: Richard Gere in 'Norman'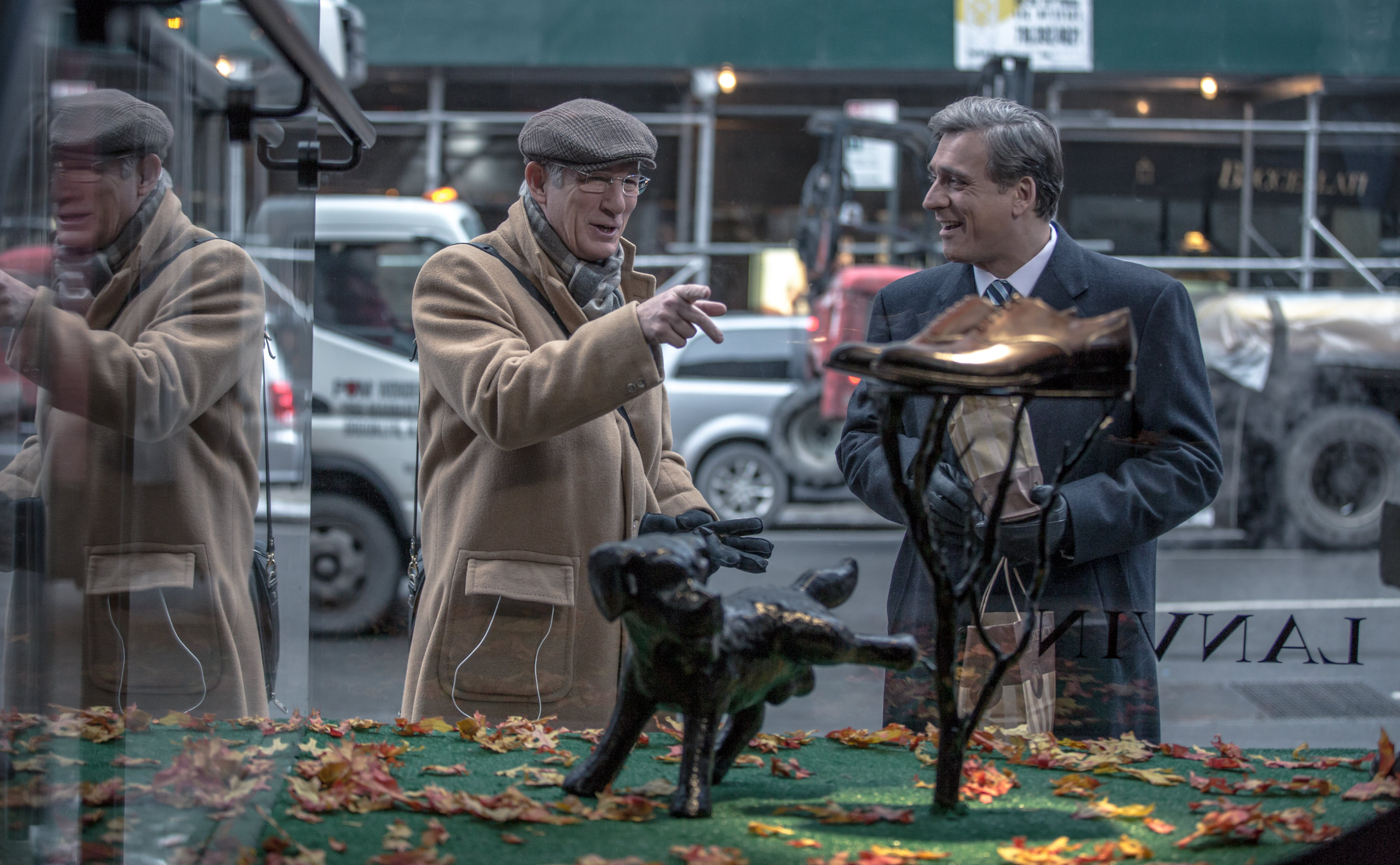 Norman Oppenheimer is a Sammy Glick wannabe, someone who will get it for you wholesale—if only he could make the right connections.
In the film Norman: The Moderate Rise and Tragic Fall of a New York Fixer, which opened nationwide on April 13, Norman (played by Richard Gere) is a small-time hustler in New York's Jewish community who uses exaggerations, fabrications and empty promises to "help" anyone who will listen to him.
Opportunity knocks when Norman stalks a mid-level Israeli official, Micha Eshel (Lior Ashkenazi), who is visiting New York for a conference. Norman forces a conversation, inventing mutual friends and acquaintances. Hoping to curry favor, he buys a reluctant Micha an expensive pair of shoes.
Three years later, Micha is elected prime minister. He remembers Norman's kindness and makes him the momentary "it" boy. Everyone who wants to get close to the prime minister tries to get there through Norman.
His newfound position as gatekeeper prompts Norman to make promises he can't keep. He pledges to his rabbi (Steve Buscemi) to raise the $14 million needed to save their synagogue and promises his nephew, Philip Cohen (Michael Sheen), to get the rabbi to officiate at Philip's interfaith wedding.
But the shoes come back to haunt Norman and lead to a denouement that is satisfying even if you saw it coming.
Gere, the perennial romantic lead, the tough cop, the billionaire businessman, is brilliant playing against type. In a phone interview from Israel, writer-director Joseph Cedar said he purposely cast Gere because he wasn't the stereotypical "loser."
In fact, he added, "what Richard brings to this character didn't exist before he came [to the project]. His ability to be both naive and scheming, charming and repelling—movie stars don't usually go this low."