Rear Adm. Susan Blumenthal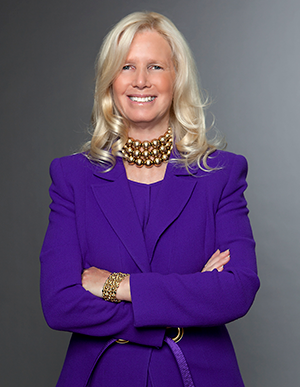 When Rear Adm. Susan Blumenthal, M.D., became America's first deputy assistant secretary for women's health in 1993, she worked to change a field termed "bikini medicine," due to its limited focus on reproductive health. During her tenure, she broadened research at the National Institutes of Health to examine sex differences in diseases; created women's health programs across government agencies; and developed a Missiles to Mammograms program that brought state-of-the-art defense imaging to mammography. She spoke of her efforts during her keynote address to the Women's Health Empowerment Summit presented by Hadassah in Washington, D.C., on May 17. Still, Dr. Blumenthal, who also served as assistant surgeon general and is now a clinical professor at Tufts University School of Medicine and senior medical advisor at amfAR, The Foundation for AIDS Research, says much work needs to be done. She bemoans too few women at the helm of medical schools, a lack of transparency and reporting in research and, most urgently, proposed legislation that she says threatens progress in public health. In the quest for women's health equity, she calls for CPR: coverage, prevention and research. This interview was edited for brevity and clarity.
In your keynote speech, you said that your mother was first diagnosed with cancer at a time when people didn't utter the word aloud. How did her struggle inform your path to public health?
I decided to become a doctor when I was 10 because of my mother's disease. She lived long enough to see me become a doctor. But when she died of metastatic cancer, I vowed then that I wanted to dedicate my life to improving health, in particular women's health. I didn't want other women to endure such suffering.
It's not just been a job. It's really been a calling.
You have said that public health hinges on all sectors of society and you urge policies that promote access to fresh food and walkable
communities. With such a wide-ranging sense of health care, where should advocates focus their efforts? 
The C part of CPR. It's coverage. Talk to your policymakers about the importance of keeping the Affordable Care Act and strengthening it. The House bill that passed in May to replace the Affordable Care Act takes a machete to Medicaid, which covers 40 percent of all births in America. It also defunds Planned Parenthood, which serves 2.5 million women annually, with six out of 10 women using their clinics for primary care. In addition, the president's budget for fiscal year 2018 cuts NIH research by 18 percent. The United States spends twice as much on health care as any other nation but ranks 45th in life expectancy, primarily due to lack of access to health insurance.
New cancer screening guidelines recommend delaying the start and frequency of mammography, with the United States Preventive Services Task Force advising biennial mammograms beginning at 50. What's your opinion?
I think it becomes an individual decision between a woman and her doctor based on her risk factors. But the bottom line is we need more accurate and advanced technologies for screening. If we can see the surface of Mars with the Hubble telescope, we should be able to more accurately detect breast cancer here on earth.
How can women become better informed about the well-being of our minds and bodies? 
The No. 1 thing you can do is not smoke. Eat a balanced diet, and maintain a healthy weight. Get physical activity. It's one of the best things you can do for your mental and physical health. Find your own stress buster, whether it's reading a book or practicing yoga or mindfulness. Know your family history of diseases. And stay connected. Being connected to others is a buffer against disease. Finally, be an advocate. Stay up-to-date on health issues, and use your powerful voice to let policymakers know where you stand.
Rachel Pomerance is a freelance journalist based in Bethesda, Md.