Protecting Patient Data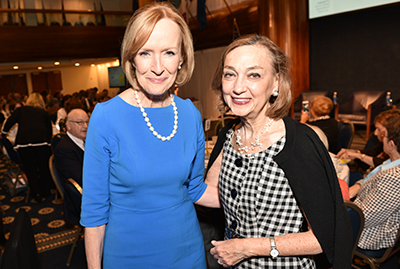 Leading experts on privacy in technology lined a stage at the National Press Club in Washington, D.C., the evening of May 15 for a program that put Hadassah at the center of one of the most pressing challenges in health care today: enabling technology to advance and streamline care while protecting patient data.
​Moderated by Judy Woodruff of PBS NewsHour, the panel, Privacy & Information: Women's Health and Technology, addressed today's climate in which consumers don't realize the extent to which their personal data may be used or hacked. (Read our complete report of the Women's Health Empowerment Summit, held on May 16, here.) Even the movements a person makes while using a smartphone may be collected to interpret the user's condition, said Laura Moy, deputy director of Georgetown Law's Center on Privacy & Technology.
​Sharing personal information online—such as details about ancestry or DNA—opens a "Pandora's box," said Rear Adm. Susan Blumenthal, M.D., a former United States assistant surgeon general who called for investing in "the science of health cybersecurity."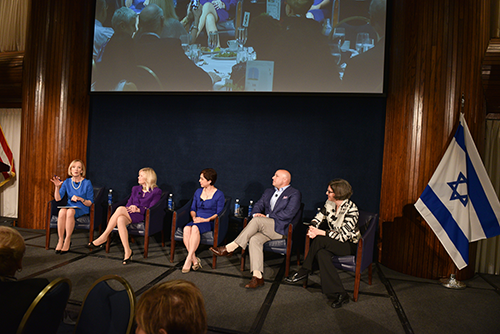 ​"This is not going to be solved by the individual," said Marcy Wilder, an attorney who heads Hogan Lovells' Global Privacy and Cybersecurity practice. Even those who aren't sharing personal information online aren't immune to companies or governments who will, she said.
​Meanwhile, Silicon Valley companies take seriously the imperative to secure users' privacy, said Tim Sparapani, a Washington consultant who served as Facebook's first public policy director.
​It's not too late to protect health data, panelists said. Or, as Woodruff concluded the conversation by saying, "One leg of the horse is out of the barn."