The Rebirth of Eve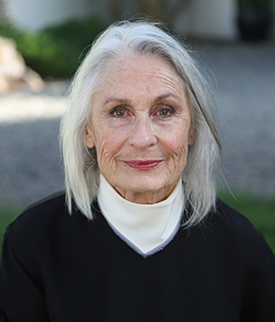 The short film Eve begins with a shot of a naked female body floating face down in a pool. The scene is a not-so-subtle metaphor. The title character is a recent widow who is lost, floating through a life suddenly off balance.
​That also describes Susan Bay Nimoy, 75, the actress who plays Eve as well as the screenwriter and director of the semi-erotic 21-minute film that screened at the Sundance Film Festival earlier this year. She is the widow of actor/director Leonard Nimoy, and she confirms that after his 2015 death, "yes, my life was exactly like Eve's"—directionless after their 26-year-marriage. "I rarely got out of bed. I was part of the walking wounded. We were each other's best friend. I couldn't imagine life without him."
​Nimoy was 83 when he died after a lengthy bout with chronic obstructive pulmonary disease (COPD), a debilitating illness for which there is no cure.
​In the month before he passed, while in hospice care, "death became something we talked about, and he was prepared to go," his widow said, remembering this as a time spent with their children: Adam Nimoy and Julie Nimoy, from their father's first marriage to actress Sandra Zober; and Susan's son, Aaron Schuck, from her first marriage to actor John Schuck. "The kids surrounded his bed. We told stories and we sang songs. We were with him until he took his last breath."
​Though his death was expected, it did not lessen her pain. "You just don't know how you'll react until someone has died and it is over," she said. "The reality was so profound; I was debilitated and depressed."
Ultimately, she says she was saved from self-imposed isolation by friends Katie McGrath and her husband, writer/director J.J. Abrams, who had worked with Leonard on several Star Trek movies. "Katie and J.J. are wonderful people," Nimoy said. "They kept checking in with me throughout the first year."
​Abrams urged her to get out of her house, offering her a desk at his production company, Bad Robot. Eventually, she accepted.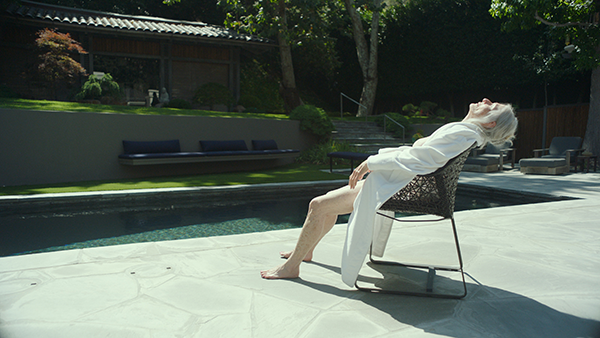 ​"As you get older, especially as a woman," she said, pausing mid-sentence before continuing. "I have gray hair. I've never done any plastic surgery, so my age is quite evident on my face. But the people at Bad Robot made me feel I wasn't invisible, that they were people who cared about me."
​Soon, she set about putting pen to paper. The universal aphorism for writers is, write what you know. And at the time, the impact of widowhood was what she knew. Enter Eve.
​Like Nimoy, Eve is a creative person—a partner with her late husband in an architectural firm. Without him, her life falls apart. But she begins to recover when she has a surprising erotic dream and follows that with a one-night fling with a young employee.
​I know what you're thinking: Write what you know? But, no, Nimoy insists that part didn't happen to her. "I doubt if I would even be open to it," she shared, "but the good thing about being a writer is that you can create any reality you want. I think the important message is that I acknowledge women of age are invisible. We feel there is something unappealing about ourselves. I want women to own their age. We have wisdom, experience born of living. We should own it, be proud to be alive and healthy."
​It was in part this attitude that attracted art director Diane Kunce, who signed on to produce the film, and her husband, Jim Frohna, who served as cinematographer and producer.
​"Jim and I enjoyed the intent and goal of the story," said Kunce. "Our goal is to see stories about women that have integrity and truth. Women have often been portrayed in a very myopic way. We were interested in the female perspective."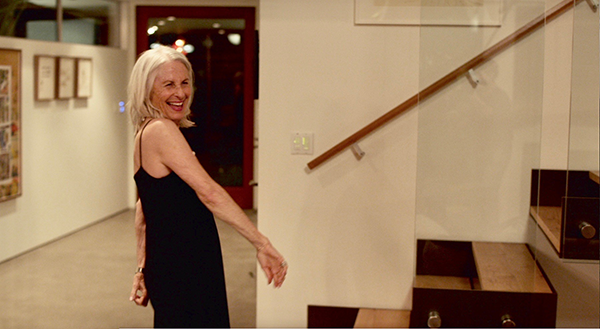 ​That perspective was reinforced at several festivals, where, during the question-and-answer sessions that often follow screenings, audience members "spoke up and said that when you're in grief, almost anything can happen," said Kunce. "We perceive women as being dead after menopause, sexually and emotionally. How many times are we called grandmothers and little old ladies when we are beings full of life."
Nimoy, who is working on expanding Eve to feature length, did not originally cast herself in the lead role. The first actress dropped out days before the shoot, hesitant about the nudity the role entailed. Nimoy had no such qualms. In 2002, Nimoy—who, like her late husband, is Jewish—joined other models in posing nude for her husband's art book Shekhina, a collection of his photographs that celebrate the feminine divine in Judaism.
​"I think Leonard would be proud of me," Nimoy said of her appearance in Eve. "I believe he would think it beautiful and poetic."
​She received a meaningful endorsement from her 36-year-old son, Aaron. "When I first showed it to him, he put his hands over his eyes," she recalled. "But then he opened his fingers and peeked. Then he saw it again at a screening and told me, 'Mom, you are so brave and so strong. I'm proud of you.' "
Curt Schleier, a freelance writer, teaches business writing to corporate executives.